Estimated read time: 2-3 minutes
This archived news story is available only for your personal, non-commercial use. Information in the story may be outdated or superseded by additional information. Reading or replaying the story in its archived form does not constitute a republication of the story.
A hundred doctors are asking the Food and Drug Administration to crack down on the companies that make energy drinks. They want the manufacturers to be required to list caffeine content on the label.
In part two of our exclusive series, KSL found a key part of their push is the effects of caffeine on young people and a fear that drink manufacturers are marketing the drinks specifically to them.
Researchers at Johns Hopkins University are behind a new study that raises questions about the regulation of energy drinks.
One of those researchers, Dr. Carl Reissig says, "If you look at the actual caffeine content, it's highly variable. So you could one day buy a small can of, say, Amp and get 75 milligrams of caffeine. But if you went to GNC and got something like a spike shooter, all of a sudden you're ending up with 300 milligrams of caffeine total."
Dr. Reissig is one of 100 doctors now asking the FDA to step in. And while the health consequences are a concern the marketing may be more so. [read the letter to the FDA]
"Unleash the beast, get amped up, get your wings; this sends a potentially harmful message to children that it's OK to use a substance for recreational effects, to use it to feel good," says Dr. Reissig. "And it also sends a message that it's OK to use some of these things for performance enhancing effects."
And that's exactly the kind of message certified athletic trainer Lisa Walker hopes isn't getting out there.
"Anytime you take a stimulant of any kind, and then go out and increase your heart rate, increase your blood pressure, put yourself in that situation on top of the stimulant you already did, you're looking for trouble," says Walker who works with kids at Springville High School. She's also on the President of the Rocky Mountain Athletic Trainers Association.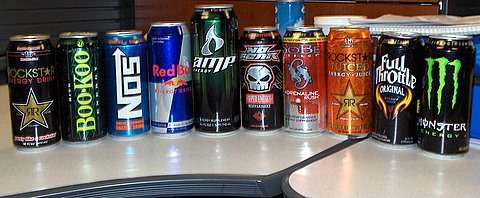 "You can easily die if you drink an energy drink and then go out on the field," she adds.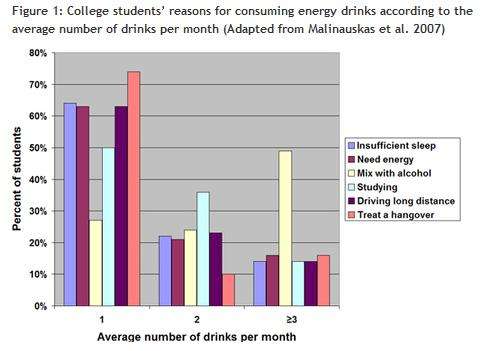 The American Beverage Association says people can call the "1-800" number on the can and find out anything they want to know about the caffeine content. But if grown-ups like Korby Siggard can make a mistake with an energy drink, teens might be even more likely to do so. Especially when the drinks are everywhere they look from the convenience store to the Internet cafe. [Read the response from the American Beverage Association]
The doctors who wrote the FDA don't expect the government to react quickly. Unlike the gamers, the government isn't spiked or juiced.
E-mail: bbruce@ksl.com
×
Related links
Most recent Utah stories