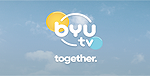 This story is sponsored by BYUtv.
Golden leaves, football games and pumpkin spice everything hearken in the long-awaited cool temperatures. Foliage and food aside, if there's one thing that's special about autumn, it's new TV.
If you've been scraping the barrel to find programming for the whole family (i.e. a little more fun and a lot less TV-MA), you'll want to check out BYUtv's new fall lineup. From comedy to reality to some healthy talent competitions, these family-friendly programs should top your watchlist.
'The Parent Trip'
You've never seen a family vacation like this. Based on the UK's "50 Ways to Kill Your Mammy," BYUtv's "The Parent Trip" is definitely a trip! Watch various celebrities surprise their parents with the trip of a lifetime — including majorly un-mom-like adventures. Watch some brave (and humble) parents face big fears and bond with their kids on a whole new level.
Some of the celebrities featured on the show will be Annie Murphy of "Schitt's Creek," Jennie Garth of "Beverly Hills, 90210," Jaleel White of "Family Matters" and more.
'Battle of the Ages'
Family game night is everyone's favorite (and if it's not, it will be soon), but "Battle of the Ages" takes it to a whole new level. Each episode pits two, three-generation families against each other for an intense trivia challenge — and a whole lot of laughs. Play along to see which of your family members has the most pop-culture knowledge (not to mention the speediest recall).
'Dinner Takes All'
Ask any mom or dad: dinner isn't that exciting… until now! See what happens when the whole family is in the kitchen and competing for $10,000! Each episode of "Dinner Takes All" features two families giving supper the superhero treatment in hopes of impressing the judges while playing wacky games to earn their team points and taking a little cash home to boot. You can also get some inspiration for tomorrow's dinner while you're at it.
'Making Good'
Proving that serving others never has to be boring, "Making Good" features comedian Kirby Heyborne as he finds ways to help out with charities and non-profit organizations across the nation. Sure, you'll feel warm and fuzzy inside as you see the impact these groups are making on people from all walks of life — but you'll also laugh really hard. Not a bad combination.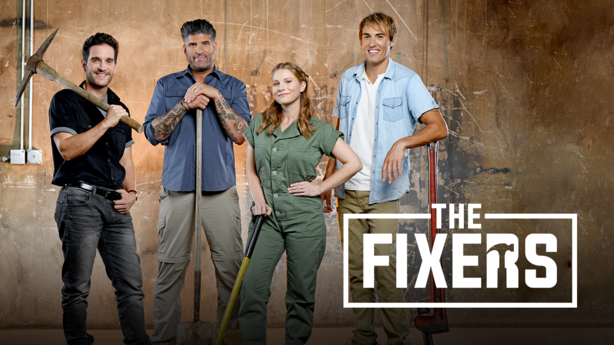 'The Fixers'
Whether you're a DIY-aficionado or you just love a good makeover, you'll be obsessed with "The Fixers". This new series follows a team of expert builders who aren't just creating beautiful homes and neighborhoods — they're changing lives and building better futures for generations to come. Traveling the world to help communities and people in need, this show will definitely tug at your heartstrings (and maybe inspire you to swing a hammer).
'Relative Race'
Family road trips can be challenging, but add the chance to win $50,000 and things get tense, exciting and entertaining. In "Relative Race," four families compete in a 10-day, cross-country journey to win a cool 50 grand. Using their own DNA as a guide, the teams race against the clock to make new family discoveries. But traffic isn't their only setback — each team must work together in a series of physical challenges to see who will stay and who will be sent packing.
'Dwight in Shining Armor'
What happens when a 21st-century teen accidentally awakens some new friends (and a few villains) that have been sleeping for a thousand years? Medieval mayhem, of course! In "Dwight in Shining Armor," modern teen, Dwight, must protect Princess Gretta and his own hometown from some spear-wielding, long-bearded bad guys.
'Studio C'
There's a reason this show is still so popular. For the past seven years, sketch comedy has gotten the family treatment with this clean (but oh-so-hilarious) series, now in its tenth season. Season 10 features a new cast as well as returning members, Tori Pence and Dalton Johnson. If you're new to "Studio C," you're in luck; there are 9 other seasons ready to watch on BYUtv.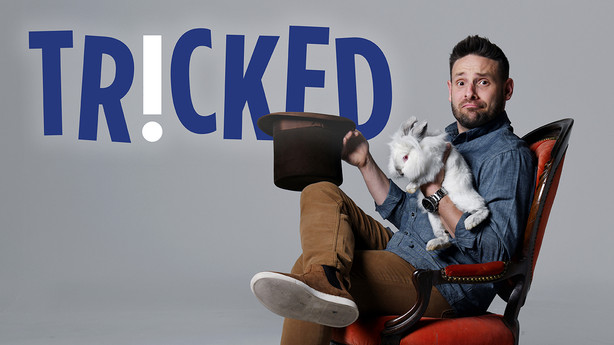 'Tricked'
Back for its third season, "Tricked" is what happens when a world-famous magician takes on everyday people with hilarious and mind-bending pranks. Someone buying a cupcake might find the frosting changes color as magician Eric Leclerc places it in the paper bag. Or he might convince an innocent phone customer that an aerosol spray can charge his phone. Watch all of the antics on BYUtv online for free.
'Show Offs'
There's sketch comedy, and then there's improv. If you love flying by the seat of your pants — or watching comedians do it — "Show Offs" is one show you won't want to miss. For this all-star troupe, no scripts and no rehearsals mean lots of laughs as they're prompted by random ideas from the studio audience. It's like going to a comedy club without leaving your own home and without the price tag.
If you're ready to make the most of the coziest season of all, grab a blanket, a bowl of popcorn and the entire family. BYUtv has programming to keep you laughing, smiling and cheering all autumn long. Just head to their website to catch up on shows you've missed and to tune into live-streaming shows as well.
×