SANTA CLARA — A Santa Clara/Ivins Police officer was transported to the hospital after being struck by a suspect who fled the scene of a crash in a hijacked vehicle.
Shortly before 11 a.m., emergency personnel were dispatched to the 2800 block of Santa Clara Avenue after receiving reports that an officer was injured after being struck by a suspect's vehicle while they were attempting to flee from police.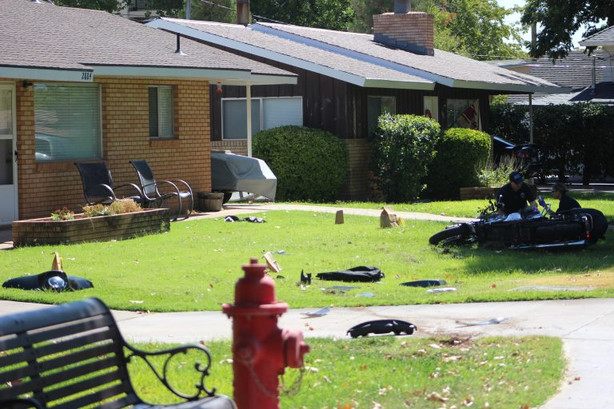 Paramedics arrived and transported the officer to Dixie Regional Medical Center for treatment of non-life threatening injuries, Santa Clara/Ivins Police Sgt. Jaron Studley said.
The incident began earlier when a motorcycle was stolen in St. George and later spotted by a Washington County Sheriff's deputy heading east on Old Highway 91. The officer initiated a pursuit to stop the bike, and was soon joined by a Santa Clara/Ivins Police officer. The chase was terminated about a mile later since continuing the pursuit could have placed the public at risk.
The suspect continued east until he failed to negotiate a curve and crashed the motorcycle into the front yard of a residence across the street from Frei's Fruit Market, leaving a field of debris scattered across the lawn. The suspect jumped up and started running east toward Santa Clara View Drive where he jumped in a Toyota after ordering the driver out of the car.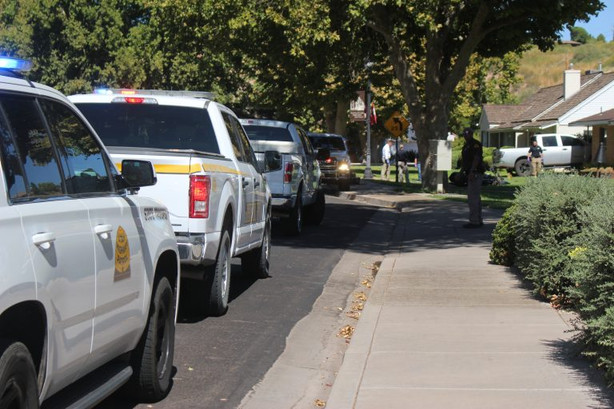 To read the full story, visit. St. George News.
×