SALT LAKE CITY — That time of year has come when we ponder the future success or failures of the local college football teams and make fearless predictions for each of them.
BYU, Utah and Utah State all start the season with high expectations, each believing a glossary record is well within its grasp. With a fortunate bounce or two, combined with the blessings of good health, maybe all three teams can look back with fondness on 2019.
At any rate, recognizing the frailties of forecasting, here we go:
BYU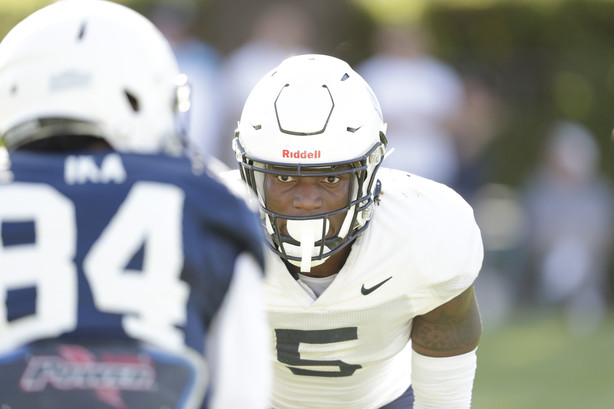 Incremental improvement — which is defined by the final record, fair or not — is necessary for Kalani Sitake's crew to define this season as a success.
Two years removed from going 4-9, the Cougars rallied to finish a relatively respectful 7-6 last season. Simple arithmetic dictates the need for eight wins this year.
On paper, opening with four consecutive Power Five opponents, BYU faces a challenge to end 8-4. Diving deeper, Tennessee and USC both went 5-7 last season and Washington has to replace nine starters on defense plus four-year starters at quarterback and running back. And the Cougars get Utah, USC and Washington at home.
Any improvement must start with the running game, which never found consistency last season. Even if graduate transfer Ty'Son Williams didn't do much at South Carolina, his venture way out West has got to translate into running North and South on the football field.
BYU appears set at quarterback and up front, leaving the receivers as the other question mark on offense. One or two of the pass catchers has got to emerge to complement tight end Matt Bushman, who will be relied on heavily to become Zach Wilson's primary target in clutch situations.
BYU's defense is solid, provided a thin secondary suffers no more injuries or defections. Although probably devoid of a superstar in the front seven, there is adequate talent and bodies to provide enough resistance.
If Williams is the answer on the ground, meaning he's a threat to gain 100 yards in any game, BYU can win enough to secure a contract extension for Sitake. Four years into his tenure, now that most of the players and all of the coaches are his hires, is enough time to build a program.
Prediction: 8-4.
Utah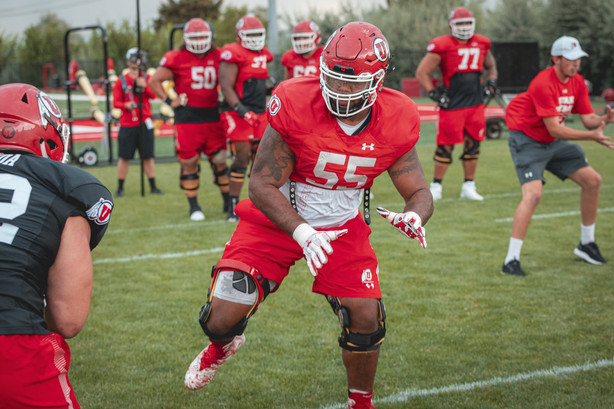 Keeping with the incremental theme puts a heavy dose of pressure on the Utes, who got nine wins last season along with finally breaking through to win the Pac-12 South Division.
Saddled with huge expectations — for some the correct word might be outrageous — leaves the Utes with little margin for error. Considering they won the division at 6-3 last year, the minimum requirement for success this season starts at 7-2.
Not that such a lofty standard should be a problem. This year's team is loaded with NFL talent on defense — again — and also at running back with Zack Moss, who was one of multiple players skipping the chance to go professional to return for his senior season.
Unless this team is besieged by several significant injuries, earning the conference's automatic berth in the Rose Bowl is the only acceptable goal. Any talk of making the four-team college playoff is a bonus at this point.
No excuses this season — Utah plays in a weak division and skips Oregon and Stanford, both ranked in the preseason Top 25. It all sets up for a run for the roses this year.
Prediction: 10-2, 7-2.
Utah State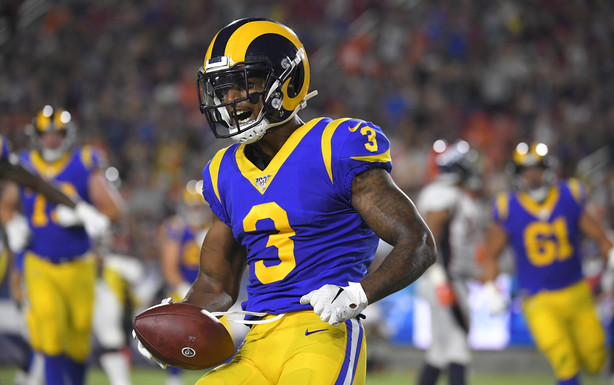 Gary Andersen returns to a program he envisioned when he became Utah State's head coach in 2009. After building the program to reach a record of 11-2, Andersen left for Wisconsin and now returns seven years later with the Aggies coming off another 11-2 season.
Unlike in Andersen's first tour, he inherits a star quarterback in Jordan Love. The junior returns as the Mountain West's best quarterback in what could be his last season before leaving early for the NFL.
The offense has to replace nine starters, but Love will be able to cover up any blemishes until the others gain experience. The Aggies also have a potential 1,000-yard rusher in Gerold Bright, who gained almost 900 yards last season.
Last Week
The USU defense has the potential to be dominant, led by seniors Tipa Galeai and David Woodward. The strong defense will allow the Aggies to remain competitive until the offense finds a rhythm.
With Love on board, the Aggies have to cash in this season at least to some extent. They can't waste stellar quarterback play.
Prediction: 9-3, 6-2
×