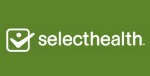 This story is sponsored by SelectHealth.
If you live in Utah, chances are high that you've seen the billboards warning against the dangers of opioids. While the messages may seem a little scary or overly intimidating, the facts don't lie. Utah ranked 7th in the nation for overdose deaths, according to the Violence & Injury Prevention Program. More people die in Utah because of overdoses than car accidents.
In Utah, 74% of people with an opioid addiction get the medications from a friend or family, says Use Only As Directed. While media and television often paint this world of addiction with images of dark alleys and drug dealers, the problem exists within the homes of many Utahns. That's why it's important to educate friends and family about the dangers of leftover medications, and how to dispose of them correctly.
Doctors doing their part
While many doctors in the past wrote prescriptions for weeks or months of pain killers, this trend is starting to shift. Insurance companies and medical providers alike are limiting opioid prescriptions to seven days or less.
These prescription drugs are commonly written for a 10- or 30-day supply, but recommendations from the Centers for Disease Control (CDC) state that more than seven days is rarely needed, and three days or less is often sufficient. SelectHealth will not allow refills of an opioid to exceed a dosage of seven days at a time, pushing patients to meet back with their doctor and discuss options.
The Mayo Clinic warns that after just five days of prescription opioid use, the risk of addiction skyrockets.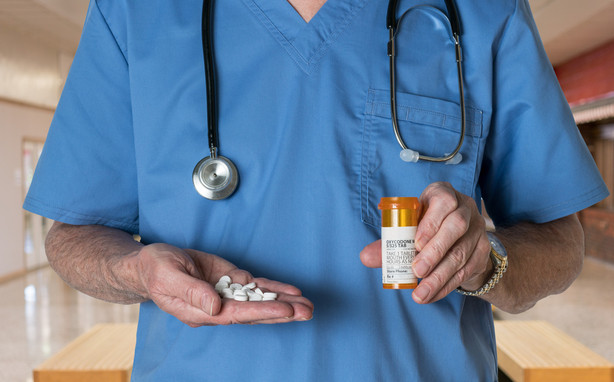 People most at risk
While it's true that anyone who misuses opioids is at risk of addiction, it's more likely to happen for people with certain health conditions. People with mental health conditions, people who heavily use tobacco, and any family (or personal) history of substance abuse are more likely to become addicted to opioids, according to the Mayo Clinic.
In fact, people with severe mental health disorders have strong links to substance abuse issues. World Psychiatry says about 50% of people with severe mental health conditions have a co-occurring substance abuse problem.
Disposing of old medications
Proper disposal minimizes the source of many prescription abuse cases. Intermountain Medical Group has a program set up to help people safely discard of old medications because flushing them down the toilet isn't safe.
"We have medication take-back events every day," said Buck Stanford, Intermountain System Pharmacy Operations Director. "We have collected over 15,000 pounds of unused medication since our program started."
Stanford added that anyone can dispose of medications at Intermountain Community Pharmacies, which serve as an extension of many Intermountain hospitals and clinics with collection sites. If you don't live near an Intermountain pharmacy, there are dozens of other drop-off locations around the state.
How to help a loved one
The best way to help a loved one who might be struggling with a prescription dependency or addiction is to recognize any signs or symptoms of this issue. While it is a complicated issue that should be treated with professional help, these are some signs to look for, according to the American Academy of Family Physicians:
Poor coordination
Drowsiness
Physical agitation
Poor decision making
Slurred speech
Sleeping more or less than normal
Mood swings and more.
If you think your loved one might have an addiction problem, speak with your medical provider, and be sure to discard old prescriptions. For direct help and guidance, contact the helpline for the Substance Abuse and Mental Health Services Administration.
×