This archived news story is available only for your personal, non-commercial use. Information in the story may be outdated or superseded by additional information. Reading or replaying the story in its archived form does not constitute a republication of the story.
This story is sponsored by Robert J. DeBry—more than 200 years of combined experience practicing personal injury law.
America loves reality television. There's no getting around that. From "The Bachelor" and its staggering 23 seasons to new shows like "Queer Eye," reality TV is hitting its stride. In 2015, a study by FX confirmed there were more than 400 reality TV shows on media platforms.
Out of those hundreds of shows, many contestants, stars and performers have solid roots leading back to Utah. Check out some of the most famous reality stars from the Beehive State.
David Archuleta — "American Idol"
David Archuleta, who now tours and releases his own music, got his start on American Idol during season seven. This Utahn came in second, making it all the way to the season finale.
Since his time on the silver screen, Archuleta has released multiple albums, one of which went gold. His hit single, "Crush," made it all the way to the number two spot on the Billboard Hot 100 chart, according to his website.
Even though he's originally from the Beehive State, his Instagram posts indicate he's living in Nashville where he can make the music he loves.
Tyson Apostol and Rachel Foulger — "Survivor"
Utah is home to more than one survivor — and winner. Tyson Apostol and his girlfriend (now wife) Rachel Foulger finally clinched the win on the "Survivor Blood vs. Water" season — his third attempt. Their CBS profile notes the couple is from Provo.
Apostal is a former pro cyclist and now a shop manager and Foulger was working as a graphic designer and cocktail waitress, according to CBS. The couple is now married with two children living in Arizona.
Jackson Carter — "The Biggest Loser"
Fans of "The Biggest Loser" may remember Jackson Carter, the Utah man who lost big on his journey to win. Carter was only 21 when he went on the popular show and ended up winning third-place. According to his bio on Utah's Mix 105.1, where Carter is a radio host, he lost 138 pounds on his "Biggest Loser" journey.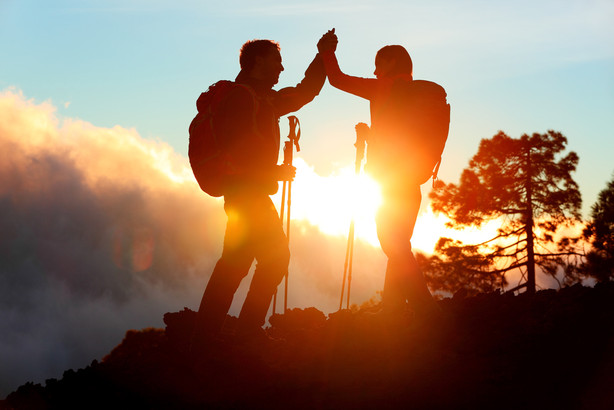 Dave and Connor O'Leary — "The Amazing Race"
Though they didn't win on their first season of "The Amazing Race," the father and son duo from Utah, Dave and Conner O'Leary, triumphed on the All-Star season.
David, the father, is a real estate investor in the Salt Lake City area. His son, Connor, is a professional cyclist, according to their CBS profile. Ultimately, they lost their season when Connor tore his calf muscle and ruptured his Achilles tendon. They went on to have a more successful round on the All-Stars special in 2014 where the two won the whole competition.
Tan France — "Queer Eye"
Although the native Brit wasn't born in Utah, he's made the Salt Lake Valley his home. Tan France is one of the five hosts of Netflix's "Queer Eye," a reboot of the show that aired years ago. The hit show just released its fourth season to an audience hungry for laughter, advice and tears. There's no end in sight for the Fab Five since the audience ratings are higher than most shows on the air — Rotten Tomatoes users have given the show a 91% approval rating.
In addition to his Netflix success, France is the star of the Youtube show "Dressing Funny" — a mini-series where he gives fashion advice to notable comedians.
Although he has a lot on his plate, France enjoys his stretches at home. According to a KSL article, France wanted a quieter, simpler life than what bigger cities like New York or Los Angeles had to offer. France quietly resides in Utah with his husband, Rob France.
Todd Herzog — "Survivor"
One of two Utahn winners of the popular show "Survivor," Todd Herzog made his mark in the China season. According to E News, Herzog was a flight attendant before winning the $1 million prize. His CBS profile says he attended Pleasant Grove High School and attended (what was then called) Utah Valley State College.
Even though he started out on one reality TV show, Herzog made another appearance on another show. After his time on "Survivor," Herzog appeared on the Dr. Phil show and claimed the producers supplied him — a struggling addict — with Xanax and alcohol, reports E News. The show's producers deny these claims, saying they never supply guests with substances, reports USA Today.
Julianne Hough — "Dancing with the Stars"
Julianne Hough got her start in the professional world at a young age. According to her TV Guide biography, she left her home in Utah at 10 years old to study dance in London. She eventually returned to the Beehive State to finish high school, then went on to Hollywood.
On "Dancing with the Stars," Hough won first place back-to-back during seasons four and five. Since her time on the show, she's been producing music, acting and judging on another reality show — "America's Got Talent."
Michelle Money — "The Bachelor"
A Utah native through and through, Michelle Money is no stranger to the spotlight. She appeared on three seasons of "The Bachelor" franchise, including "The Bachelor Pad" and "Bachelor in Paradise."
After her time on national television, Money landed the role as a host on "Good Things Utah." After three years of hosting the daily morning show, Money left to pursue a career in coaching women in beauty and self-confidence workshops.
According to her website, she has appeared in a Backstreet Boys music video, several films and in ads for Reebok and MasterCard.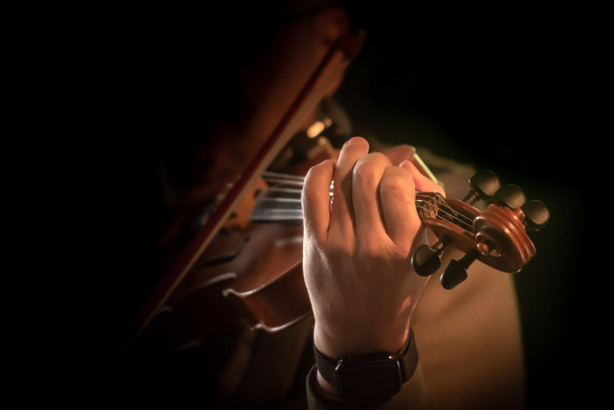 Lindsey Stirling — "America's Got Talent"
Although Lindsey Stirling grew up primarily in Arizona, the talented musician has spent a good chunk of her life in Utah. According to a Deseret News article, Stirling graduated from Brigham Young University in 2015 after her time spent on reality TV.
She started her musical journey on "America's Got Talent", where she had a rough experience. Good Housekeeping reports the musician received harsh comments from the judges and eventually was voted off. But that didn't stop the powerhouse.
Stirling went on to produce her own music through YouTube and now tours the world. She was even invited back on "America's Got Talent" but quickly declined after the painful first experience she had with the show, says Forbes. In the midst of her sensational success, she starred on "Dancing with the Stars" Season 27 and even finished second according to a Deseret News article.
These are just a handful of Utahns who made their mark on reality TV throughout the years. Because the Beehive State is full of exceptional people, expect more to make their mark on television shows to come.
×