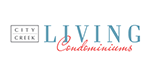 This story is sponsored by City Creek Living.
If you've ever ventured to downtown Salt Lake City, you know what a beautiful and bustling place it can be. There are Jazz games, concerts, Christmas lights and much more. It's the supplier of culture, convenience and all the comforts of home in Utah. Don't forget about the spectacular city and mountain views.
Undoubtedly, city-dwellers have scouted out places to live close to the city that make the urban life a little more convenient. While there are lots of suburban areas within driving distance, nothing beats living right in the middle of it. Here are a few perks of living in downtown Salt Lake City.
Every day is an art walk
Salt Lake City's famous Gallery Stroll might only happen once a month, but when you're living in the cultural hub of the state — or several states — you can take an art walk any day or night of the week. Living downtown means you're just a few short blocks (if that) from Utah's premier venues for arts and culture.
Stroll to the Utah Museum of Contemporary Art, Eccles Theater, or the Capitol Theater faster than you can order an Uber. Whether you're enjoying a Broadway musical, taking in a world-class symphony performance or reflecting on an abstract installation, there's enough downtown to keep your inner artist coming back for more.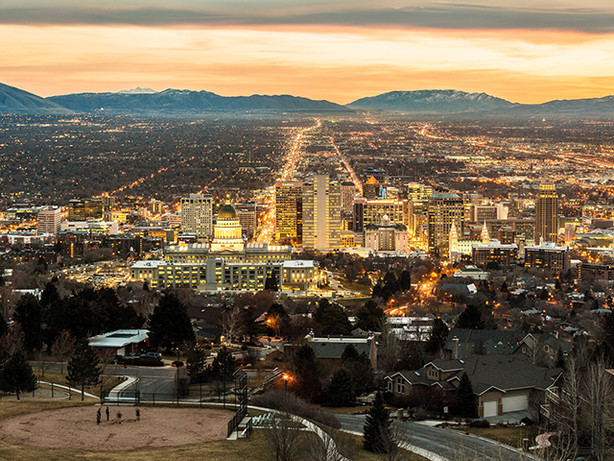 Urban life is simpler
The chores and tasks of keeping up with life can take so much time, it often feels like there's not enough left to actually live it. That's why convenience is key when you're looking for your next home — and the calling card of upscale urban communities.
With amenities designed to simplify your life, you might just enjoy it a little more, or at the very least, a little more often. For example, City Creek Living provides the kind of easy living you'd expect in a luxury, urban home. Clear your Saturday mornings for brunch with family or friends, because you won't be mowing lawns or cleaning gutters. In fact, you won't even waste time driving to the gym; City Creek Living's various communities provide immaculately maintained fitness studios, lap pools, saunas and locker rooms.
If you're hosting an event, you have access to social rooms and spaces equipped with catering kitchens, fireplaces and more. And of course, with controlled-access throughout the lobbies, amenities and your personal residence, you don't need to worry about your safety.
It's home base for your passions
If location and convenience translate to more time, you'll want to spend it doing something you love. Living in downtown Salt Lake City puts you a short walk, drive, train or even flight away from the hobbies and people you love most. Just 10 minutes from the Salt Lake International Airport, a downtown Salt Lake address means catching a plane to far-off places or dear loved ones is as convenient as possible.
Of course, the Wasatch front offers plenty of reasons to stay close to home. For example, Salt Lake's downtown is centered on fun. You'll find 13 world-class ski resorts less than an hour's drive away, along with 474 hiking and mountain biking trails and more than 25 renowned fishing spots.
For professional sports enthusiasts, your passion might put you a little closer to home. Catch all the Utah Jazz action in person at Vivint Smart Home Arena — a short walk or free train ride from City Creek Center.
Everything you need is downstairs (literally)
Apologize now to your local delivery people, because life becomes too convenient to see them very often. Living in downtown Salt Lake City means everything you need is around the corner — and some might even be an elevator ride away.
City Creek Living provides everything you need right downstairs at City Creek Center. From the region's best shopping to its best-loved restaurants, you'll be running downstairs for everything from a new phone charger to your trusted moisturizer to your favorite Cheesecake Factory takeout. Pick up a last-minute gift, get a relaxing morning massage or cross the street for some fresh air at City Creek Park or Brigham Young Historic Park.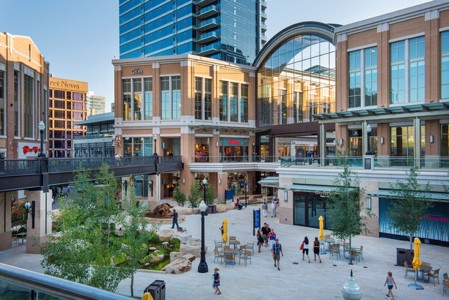 You're part of it — even when you're not
The best part about living in downtown Salt Lake City is being part of it all. From business to tourism to food, arts and culture, downtown is always abuzz with activity.
Of course, that doesn't mean you're spending every minute in the thick of it. A downtown residence — like City Creek Living's 99 West, The Regent and Richards Court — provides your own piece of serenity, right in the middle of bustling downtown. Enjoy the spectacular view of the city and the breathtaking mountains that surround it, all while making dinner, catching up on work or relaxing with Netflix. Living the downtown life means living your best life — whatever that looks like for you.
Downtown Salt Lake City isn't just for work and play — it's for living. Schedule a tour or get more information at City Creek Living's website. One of the knowledgable agents can help you find the perfect fit for your lifestyle.
×