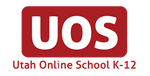 This story is sponsored by Utah Online School.
Most parents can attest to the intense schedules high schoolers have. Not only are the course requirements increasingly difficult, but the pressure to get accepted into college with scholarships is higher than ever.
This is not to mention the busy schedules many high school students have with after school activities including clubs, sports, honors classes, jobs and homework.
It can be difficult to fit everything required to graduate into just four years of schooling, not to mention trying to fit in elective classes that might boost a student's chances of getting particular scholarships.
Fortunately, Utah students have some options when it comes to completing required classes, retaking failed courses or adding in a few fun credits. Utah Online School offers 100% free online classes to Utah resident students. They can take as few or as many of the online classes as they wish and fit those classes in whenever they can, each week.
The following are five classes you might not have known your high school students can take for free online.
Art and Music
Utah Online School offers a host of online art classes, including:
Drawing — discusses the cultural purpose of art, visual elements of art, terminology and principles of design, two-and three-dimensional media and techniques with hands-on art projects that complement the topics discussed during each unit.
Animation — learn the ins and outs of creating 2D and 3D animation, from start to finish.
Commercial Art/Computer Graphics — use digital drawing to apply the elements of visual art to personal projects in addition to learning to respond to the artwork of others.
Students may choose from a variety of music and instrumental classes. Options include guitar, ukulele and music theory. Students can also earn credit for taking private piano lessons.
Physical education
By offering courses that align with students' personal fitness goals, online physical education allows students to learn how to apply health and fitness directly to their own lives. Possible options include:
Fitness for Life — teaches topics such as safe exercise and injury prevention, nutrition and weight management, consumer product evaluation and stress management.
Individual Lifetime Activities — focus on developing and/or enhancing the student's routine participation in aerobic activities to increase cardio-respiratory and muscular endurance.
For some students, these individual physical education classes are a relief from traditional physical education classes. Using the activity of their choice and choosing their pacing can make a big difference to some children and teens. P.E. courses are required for high school graduation.
Career and technical education
Students with a variety of professional and personal goals can benefit from the range of career and technical education classes available online, such as:
Entrepreneurship — learn how to generate business ideas; create a business plan, mission, and vision; and promote and market a company.
Adult Roles and Responsibilities — prepares students to understand human relationships in topics covering career preparation, family, parenting, money management and crisis management.
Web Development — learn the fundamentals of how the internet works as well as how to use the basic building blocks of the World Wide Web, HTML5 coding, Cascading Style Sheets (CSS), and JavaScript.
Biotechnology — a 1.0 credit course that teaches how this field is seeking to cure deadly diseases like cancer and malaria. Introduction to challenges facing health professionals like drug-resistant bacteria and the effects of genetically modified organisms in food.
Getting a jump start on these skills can prove to be extremely valuable in college classes and in finding career opportunities.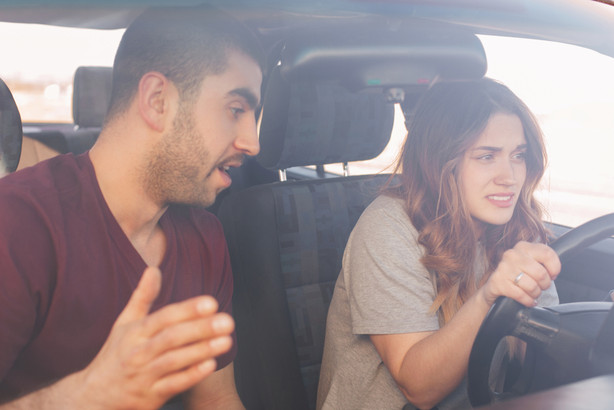 Driver's ed
If teaching your child how to drive sounds like a headache-inducing experience, let someone else do the hard work! Not only is it a smart idea, but it's required to get a Utah driver's license.
Students wishing to enroll in online driver's training must be within six months of turning 16 years old and have their learner's permit. Driver's education classes teach future drivers about driving laws, how to operate a motor vehicle and safe driving techniques.
ACT Prep
High schoolers wanting to get the best score they can on the ACT would enjoy this online class. Not only can a high ACT score help get prospective students into the college of their choosing, but it can also help score some scholarship money. This course also teaches college prep topics covering financial aid, college application and admissions.
All Utah Online High School courses are fully accredited through AdvancED and approved by the NCAA. Each student also has access to certified teachers, licensed counselors, tutoring, individual mentors and tech support.
Enrollment for fall semester is open! Find out today why taking online classes with Utah Online School is the right choice for your student.
×