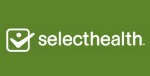 This story is sponsored by SelectHealth.
When the temperatures outside hit triple digits and the sun beats down on everything, there can be little relief apart from staying inside all day. Children who are on summer break or are too young for school don't usually like being cooped up all day inside.
Many parents fix this problem by letting kids splash around in the pool, run into sprinklers or slide down a water slide. Even though it can bring entertainment for hours, water can be extremely dangerous.
Water-related accidents involving children are not a rare occurrence. SelectHealth reports that water-related accidents are the second-leading cause of death in children 14 and younger in the United States. For children that don't die from a drowning incident, many will require an emergency room visit, with over half needing further care and possible hospitalization.
Surviving a drowning is also a major cause of life-altering brain injuries in young children. Kids Health states that 5%-10% of childhood drowning cases result in long-term disability, such as a vegetative state or quadriplegia.
Given these sobering statistics, it's clear that it is not enough to simply be present while your child swims. You must be vigilant — giving active attention and supervision at all times when children are near or in water.
Risk factors for small children
Although there are many risk factors for water-related accidents, the most common for small children are related to family gatherings or places where there will be lots of people and distractions. SelectHealth warns that pools, lakes, and rivers pose the greatest threat to small children ages five and under.
While it seems unlikely, other water sources with far less water can also present risks to babies and toddlers. Kids can drown in less than two inches of water. That means that sinks, toilet bowls, fountains, buckets, inflatable pools, or even ditches filled with rainwater can all be risks to little ones.
When swimming with young children, it is important to stay close. Kids Health recommends that adults stay within arm's reach of young children and weak swimmers.
It might be easy to let your guard down if your kids know how to swim, but experts at Kids Health warn that's not wise. For instance, a child that is running next to a pool could slip on the pool deck, hit their head, and fall into the pool and possibly drown within a matter of seconds.
While supervision is still necessary, swimming lessons are a good idea for both the child and the parent. Many programs will accept children as young as one-year-old and will teach them important water survival skills.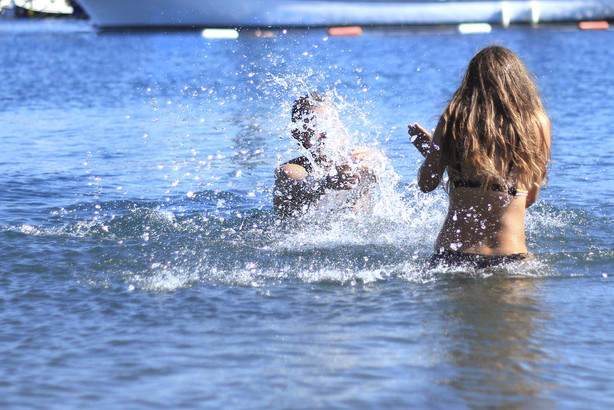 Risk factors for teenagers
While being in or near rivers, lakes, and pools during family gatherings is also dangerous for teens, naturally-occurring open bodies of water are often the greater risk, warns Standford Children's Health. Whether it be in lakes, rivers, or the ocean, teens often find their confidence exceeding their ability to swim against the swift currents or tides.
For teens and families enjoying many of Utah's natural bodies of water, the American Red Cross suggests the following for teens and adults to stay safe:
Know your limitations, including physical fitness, medical conditions.
Never swim alone; swim with lifeguards and/or water watchers present.
Wear a U.S. Coast Guard-approved life jacket appropriate for your weight and size and the water activity. Always wear a life jacket while boating, regardless of swimming skill.
Know how to call for help.
The American Red Cross recommends being aware of the unique risks of the water environment you find yourself in, such as river currents, ocean rip currents, water temperature, shallow or unclear water, and underwater hazards.
Signs of drowning
Many people think they know the signs of drowning, but when it comes down to it, spotting a drowning person can be much more difficult. The Utah Department of Health (UDH) reports that 37 children drowned in 2011-2013 in Utah. To prevent more drownings happening each summer and year, loved ones need to be informed on what drowning actually looks like.
These are the signs of drowning, according to the UDH:
Head low in the water, mouth at water level
Head tilted back with mouth open
Eyes glassy and empty, unable to focus or closed
Hair over forehead or eyes
Vertical in water — not using legs
Hyperventilating or gasping
Trying to roll over on the back or trying to swim but not making headway
Appear to be climbing an invisible ladder
They also warn that drowning is often silent — which means keeping a close eye on every child is vital. Even one scroll or swipe through social media could be the distraction that prevents you from noticing your child slipping under.
Tips for parents
As family and friends are enjoying summer recreation, whether it is near a lake, river, or pool, there are some simple tips that SelectHealth suggests keeping in mind:
Never take your eyes off children in the water
If a child is missing, always check the pool or water first
Teach a child to swim, but remember, there is no substitution for supervision
Never dive into unknown water
Keep a phone nearby in case of an emergency
Use approved life jackets
Know infant and child CPR
Water-related incidents can be prevented by being aware, educating children, and watching conscientiously. But accidents can happen, and it's important to be prepared. ExploreSelectHealth plan options for individuals, families, and employers.
×