This archived news story is available only for your personal, non-commercial use. Information in the story may be outdated or superseded by additional information. Reading or replaying the story in its archived form does not constitute a republication of the story.
This story is sponsored by MountainStar Healthcare. Our hospitals and outpatient centers deliver high-quality, cost-effective patient care – when and where it's needed.
While summer heats up, millions of people across the nation are simmering down from school-year schedules and demands. Summer gives children and adults a leisure window to recharge and regroup halfway through the year.
Many people and families choose to use this downtime by traveling, relaxing and engaging in fun, summer activities. Most people don't include an annual physical on their list of summer to-dos, but there are some compelling reasons why it shouldn't be left out.
Here are some reasons why summer is an ideal time to get an annual physical or wellness check for children and adults.
Educate your family on fun-in-the-sun summer safety
Visiting a healthcare provider in the summer gives your doctor the opportunity to look for current summer-related health issues. He or she can also educate your family about sunburns, heat illness, dehydration, recreational water injuries, and avoiding Lyme Disease or West Nile. Often, if someone is not in good physical condition, these risks can be exacerbated.
Dr. Todd Furness of MountainStar's Lone Peak Family Health says, "It's good to be evaluated before participating in potentially strenuous outdoor activities to ensure you're going to tolerate the activities without difficulty. It would be terrible to spend the time and money to go to a camp to end up with asthma exacerbation or some other problem that prevents you from fully participating."
With the mercury rising, people who don't know about heat-related illnesses are at risk of overexposure. Family doctors can also educate you and your kids about hot weather tips and how to recognize the symptoms of heatstroke, dehydration and heat exhaustion.
---
Sunburns can ruin your day, and more than one vacation has been ruined by sun overexposure with either child or parent (or both), but the real danger of sun exposure is the long-term effect.
---
"Sunburns can ruin your day, and more than one vacation has been ruined by sun overexposure with either child or parent (or both), but the real danger of sun exposure is the long-term effect," Furness says. "Skin cancer numbers continue to rise, particularly among the baby boomers and Gen X as we pay the price of previous experiences."
Michael Severance, a physician assistant at MountainStar Ogden Pediatrics, recommends combining sunscreen and sun-protective clothing (no suncreeen on children under 6 months). During the hottest parts of the day —11 a.m.-4 p.m. — Severance advises avoiding direct sun exposure.
Additionally, doctors can talk with your family about safety issues associated with swimming or riding bikes without helmets. If you've been a parent for a toddler or even teenager, you know that telling kids to wear a helmet and be careful around swimming pools often falls on deaf ears. The advice might hold more weight coming from someone other than a parent.
Lower your risk of catching a seasonal virus
Scheduling your much-needed annual physical is better done when your risk for catching something in the waiting room is lower.
"As temperatures drop in the winter, weather-related health problems start to rise. The cold weather brings a number of risks, especially for older adults," says Harvard Health.
By having your annual physical in the summer you can avoid airborne contagions in hospitals and treatment centers during peak flu season (fall and winter months.)
Get school-year or sports physical before the crowds
The requisite preparticipation physical evaluation (PPE) school-age children need before school starts can be a real headache if you procrastinate booking that popular appointment. You can beat the crowds by getting physicals done early in the summer.
"If your child is going to participate in sports, we want to make sure that they are healthy enough for specific activities," Severance says. That can be especially important if there is a family history of problems like asthma, for example.
"Asthma can become more apparent later on in a child's life while participating in different physical activities. Knowing your child has asthma prior to sports is important to avoid emergency needs for oxygen and to allow the child to participate to their fullest," Severance says.
Allow sufficient time between a physical and season start date. This gives your child adequate time to work through any new health concerns or receive treatment for any current injuries.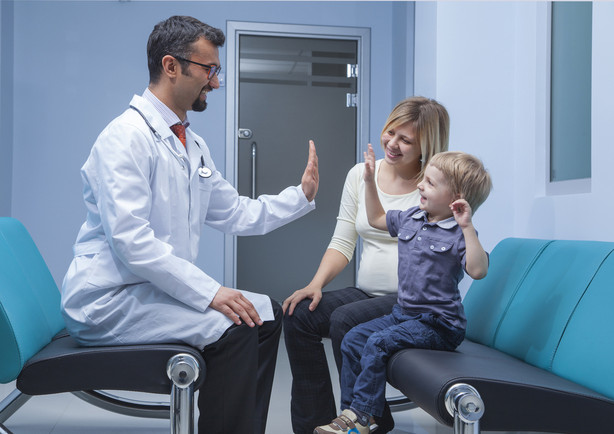 Protect your health by seeing a doctor before you travel
Believe it or not, reports actually show that taking a vacation is good for your health. According to a recent AAA Travel survey, 68% of all family travelers choose the summer months to take their time away from home.
Travel, both domestic and international, can pose certain health threats and risks. Scheduling a visit to your doctor for a health evaluation needs to be on everyone's travel checklist. "The best time to see the doctor is at least 4-6 weeks before your trip," the CDC says.
A pre-travel physical allows your doctor to assess what threats a current destination may pose to your health and rule out any potential medical risks you may introduce to your destination if you are currently sick.
Doctors can also advise you on necessary vaccinations for visiting certain areas and ensure you are up-to-date on all your current medications.
Make it a stress-free visit
Take advantage of your vacation months by booking your physical in the summer when your schedule has a little more play.
The demands of school and school-related sports and activities soar in the spring and fall. Skip the wait times by booking your physical during the summer when you have more options. Plus, your blood pressure might be a little lower if you're not worried about making it to your next appointment.
Furness says some people find it easier to get a physical in the summer because typically people wear fewer layers during those months, and it makes it easier for skin evaluations.
Make sure kids are up-to-date on vaccinations before school
As school approaches each fall, doctor offices across the nation begin to fill with appointments for school vaccinations. It's a critical part of the back-to-school checklist, not just for your child's health, but for their peers' health, too.
You can beat the back-to-school crowds by getting your child vaccinated in the summer as part of their annual physical appointment. And if you decide to go in the summer, you won't have to make additional appointments to catch up on vaccines. You can get it all done in one visit. Any time you can get everything done without loading up the kids in the car again is a parenting win.
It's usually free or inexpensive
Severance notes most insurance coverage does not require a co-pay for wellness checks or preventative visits including sports physicals, kindergarten checkups, required vaccines and more. Subtle and sometimes serious problems are discovered through routine exams and it's always good to catch problems early, he says.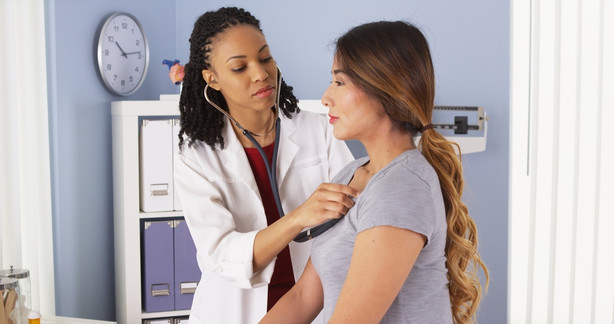 Sidestep health problems with responsible self-care
Regardless of when you decide to make your doctor's appointment, making one is the main goal. Practice preventive medicine by scheduling an annual physical to identify potential health threats before they can impact you more seriously.
"Even if you feel fine, you should still see your health care provider for regular checkups. These visits can help you avoid problems in the future. For example, the only way to find out if you have high blood pressure is to have it checked regularly. High blood sugar and high cholesterol levels also may not have any symptoms in the early stages. A simple blood test can check for these conditions," the U.S. National Library of Medicine says.
To schedule your next physical exam, make an appointment with one of the MountainStar Healthcare primary care physicians. Be seen today at a clinic close to you.
Editor's Note: Anything in this article is for informational purposes only. The content is not intended, nor should it be interpreted, to (a) be a substitute for professional medical advice, diagnosis, or treatment. Always seek the advice of your physician or other qualified health provider with any questions you may have regarding a medical condition; (b) create, and receipt of any information does not constitute, a lawyer-client relationship. You should NOT rely upon any legal information or opinions provided herein.You should not act upon this information without seeking professional legal counsel; and (c) create any kind of investment advisor or financial advisor relationship.You should NOT rely upon the financial and investment information or opinions provided herein.~ Any opinions, statements, services, offers, or other information or content expressed or made available are those of the respective author(s) or distributor(s) and not of KSL. KSL does not endorse nor is it responsible for the accuracy or reliability of any opinion, information, or statement made in this article. KSL expressly disclaims all liability in respect to actions taken or not taken based on the content of this article.
×