Estimated read time: 2-3 minutes
This archived news story is available only for your personal, non-commercial use. Information in the story may be outdated or superseded by additional information. Reading or replaying the story in its archived form does not constitute a republication of the story.
OREM — An Orem High School student is recovering from jaw surgery after police say he was attacked on campus by a student from a different school.
"It appeared to be a targeted assault," said Lt. Trent Colledge, with the Orem Police Department.
The attack happened on May 1 after the school day had ended, Colledge said. It was not caught on the school's surveillance cameras but cellphone video did capture the violence.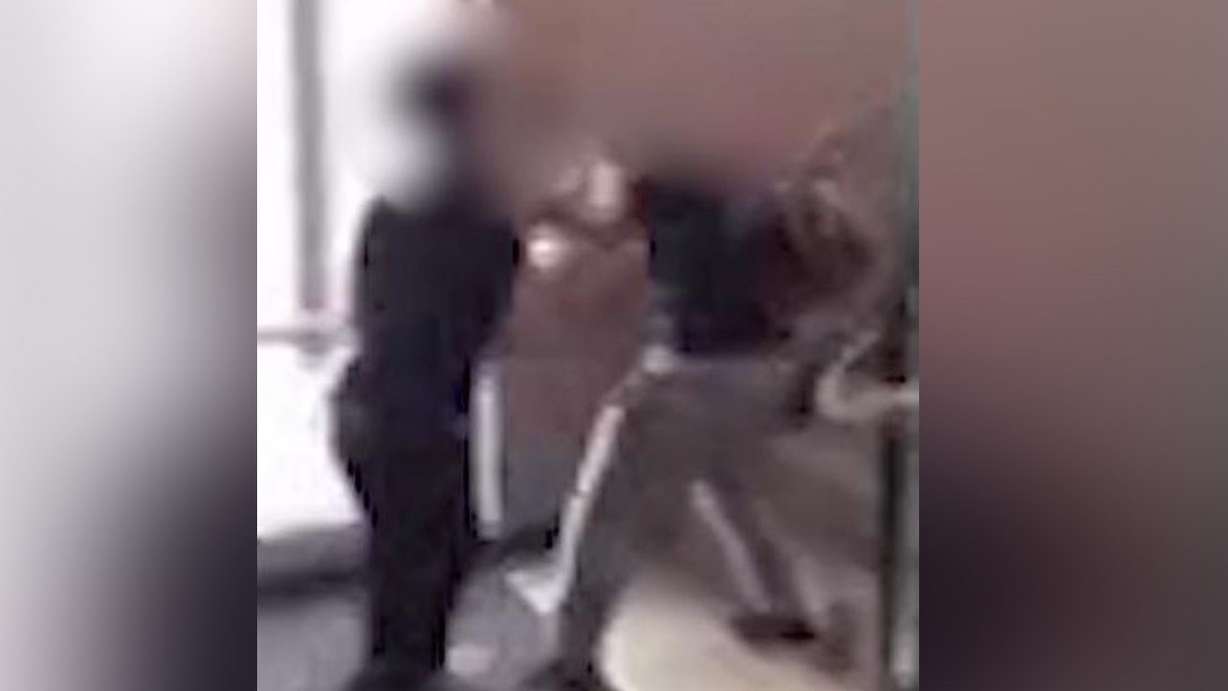 #video_pic
"They punched me everywhere," the 16-year-old victim said in an interview with KSL TV. The boy did not want his identity revealed out of fear of retaliation.
The sophomore said he was lured to an area of the school — an exit leading to the tennis courts — where another boy was waiting for him. That's where the video shows him being punched over and over again, leaving him with two jaw fractures.
"Initially we were just looking at assault charges," Colledge said, "but where substantial bodily injury occurred we are looking at an aggravated assault charge, which now made it a felony charge."
The suspect, also 16 years old, is a student at an alternative high school and was not supposed to be on the campus of Orem High School, according to Colledge. A spokeswoman for Alpine School District also confirmed this information.
The suspect was arrested on May 6 and booked into juvenile detention. In addition to being held on suspicion of aggravated assault, the teen could also face a trespassing charge, Colledge said.
---
I'm afraid to go back to school. I want to go to a different school ... I don't feel safe.
–16-year-old injured in attack at Orem High School
---
The victim is now recovering at home with his jaw wired shut. He and his mom are worried about what awaits him if and when he returns to class.
"I'm afraid to go back to school," the teen said. "I want to go to a different school because maybe their friends want to take revenge, and I don't know their friends. I don't feel safe."
The boy was just finishing his first year at the high school. He said he was enjoying school, getting good grades and was even awarded Student of the Day recently.
The school has suspended five students for their various levels of involvement in the attack, said Kimberly Bird, spokeswoman for Alpine School District.
Bird said the school's administration and counselors are working with the family to provide online schooling or transfer options for the remaining weeks of this school year and for when school starts in the fall.
×
Photos
Most recent Utah stories