Estimated read time: 4-5 minutes
This archived news story is available only for your personal, non-commercial use. Information in the story may be outdated or superseded by additional information. Reading or replaying the story in its archived form does not constitute a republication of the story.
SALT LAKE CITY — Endometriosis is a devastating and painful disorder affecting about one in every 10 women, according to Intermountain Healthcare's Dr. Mark Stowers.
Until now, invasive surgeries and injections have been the only treatment options available. Today, one Utah woman is fighting the disease through the first-ever Food and Drug Administration approved oral tablet.
On the outside, 32-year-old Julianne Hill looks healthy, but she's battled a silent disease for years.
"Like someone was stabbing my right side," she described.
Two years after having her son, Hill was diagnosed with endometriosis, a painful condition where endometrial tissue grows on the outside of the uterus and elsewhere throughout the body.
Intermountain Healthcare's Dr. Mark Stowers, an obstetrician-gynecologist at the Intermountain Avenues Specialty Clinic, explained: "The lining of the uterus is called endometrium. When that lining occurs outside the uterus it's called endometriosis."
He said it can grow on the ovaries, the tubes, and even within the lining of the pelvis and the abdomen, causing women a lot of pain and discomfort during menstruation.
"I was having really intense cycles and a lot of pain with periods that I haven't had before," Hill described.
At first, Hill thought her symptoms were normal. "I thought maybe this is just how my body reacts after having a baby," she explained.
Hill started missing work, couldn't exercise, and said she felt like a bad mom.
"A lot of patients believe that this is normal. They should have horrible painful periods, they should miss work, [and] they should be down for days," Stowers said. He said this misunderstanding often creates a delay in diagnoses.
"But it wasn't until two years later that I was in so much pain that I couldn't even eat, I couldn't stand up straight," Hill said. Finally, she went to see a doctor who diagnosed her with endometriosis.
For many other patients, however, Stowers said the disease is often misdiagnosed.
"We used to believe that surgery was the only thing we could do, and we would poke holes in people and we would look inside," he said. "We would think if we saw it, they had endometriosis if we didn't see it, they didn't have the disease."
Hill's fertility was at risk. She and her husband both wanted more children. "As a woman, I felt kind of like as a failure because, you know, I have a body that's made to have children," she explained. "My son was like, 'Mom, I want to be a big brother.'"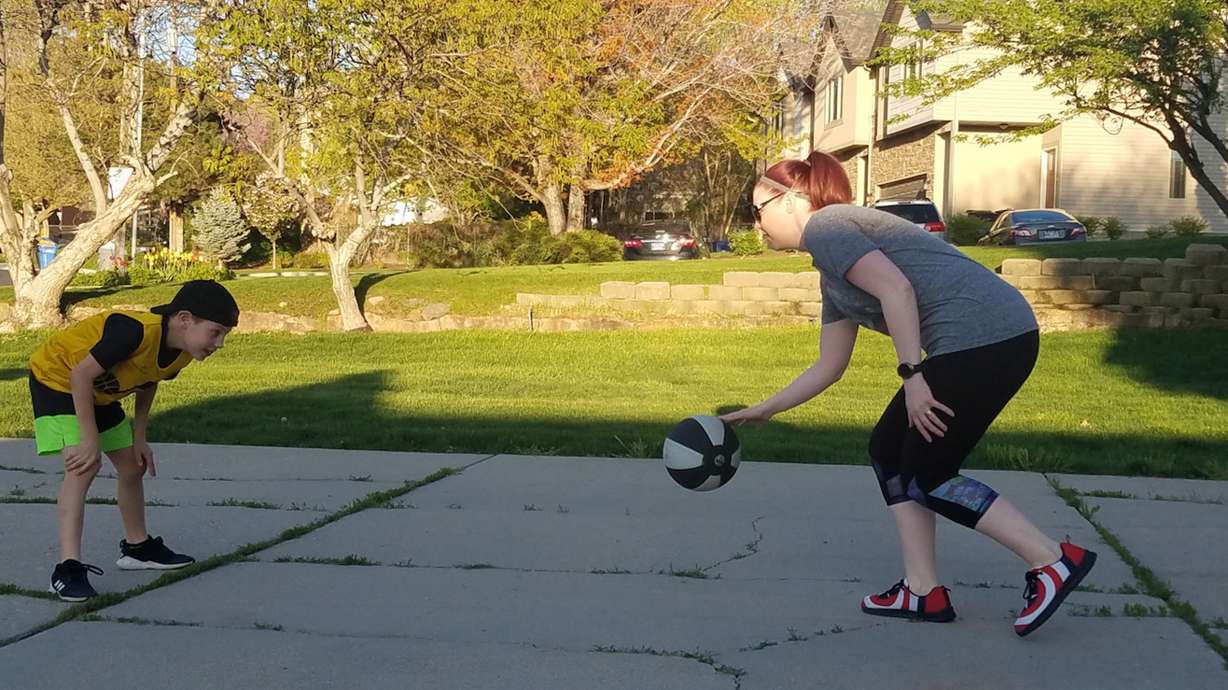 After eight procedures, including a hysterectomy, the problem persisted. In January, Hill started on a new medication called Orilissa. It's the first of it's kind-- requiring no needles or knives.
Orilissa is an oral pill and is used to treat moderate to severe endometriosis pain.
In the past, doctors have used oral contraceptives, progesterone pills, and non-steroidal medications to manage the disease, however, Stowers said those medications don't have FDA approval for treating endometriosis specifically.
Stowers said Orlissa is a better approach. "We can manage and treat without taking the patient to surgery," he said. The medication decreases the production of estrogen, preventing the growth of endometriosis.
"Over the space of three months, they typically feel better. If their pain goes away, their periods go away, (and) overall, they're feeling much better," he said.
Stowers said 80 percent of patients can manage their illness through medication without having to take the patient to surgery.
Today, Hill said her life is almost back to normal.
"I'm able to go and do things and do my two jobs and take my son to swim lessons and go to the gym a couple times a week," she said.
Hill is thrilled to spend time playing soccer and basketball with her son again. "It makes me feel like I'm a good mom," she said. "Unlike before, when I just wanted to stay in bed and hug my heating pad all day long."
Hill said with the help of the medication, she is in a better position to potentially adopt or become foster parents in the future, "because I'm not constantly having to go in and have surgery and being in bed all day."
Stowers said patients can stop the medication at any time. Orilissa warns the medication could cause serious side effects like bone loss, depression and anxiety, and effects on pregnancy, among other side effects listed on the Orilissa website.
Even at a young age, women can start to see signs of endometriosis. Stowers encourages women of any age who are experiencing abnormal, severe pain or cramping to see a doctor.
"If they're 14-years-old or they're 20-years-old, the sooner we see them, the more we can do," he said.
×
Photos
Most recent Your Life - Your Health stories