Estimated read time: 2-3 minutes
This archived news story is available only for your personal, non-commercial use. Information in the story may be outdated or superseded by additional information. Reading or replaying the story in its archived form does not constitute a republication of the story.
LAYTON — A nearby creek and walking trails are among the things that likely attracted some homeowners to a neighborhood just off Layton Parkway and 650 West. But what homeowners like Dan Moench say they didn't know is that a public bathroom was among the plans for the area too.
"We knew the city owned the property when we built our house," Moench explained. "We asked the developer what was going to be there and the answer was a trailhead. Some picnic benches, tables."
Instead, plans for a small triangle of land across the street from Moench include a public bathroom, in addition to benches, drinking fountains, and bike racks.
"We're happy to have them do something with it. What concerns us is the building," Moench said. "We live on a creek, live on the path, so we already have what we call an attractive nuisance with the creek. People want to play in it, so there's trespassing, and we've had theft issues, vandalism, stuff like that."
Josh Grey, who lives right next door to the lot, says he also didn't know, even though he says he stopped by city offices before he bought the land.
"It really would have affected my decision whether or not to purchase this property," Grey said. "In fact, I don't think I would have."
Layton City's director of parks and recreation David Price says there's a good reason why the public bathroom is in the city's plans for that lot. Two major trails, the Denver Rio Grande and the Kays Creek Parkway Trail, both intersect just west of there.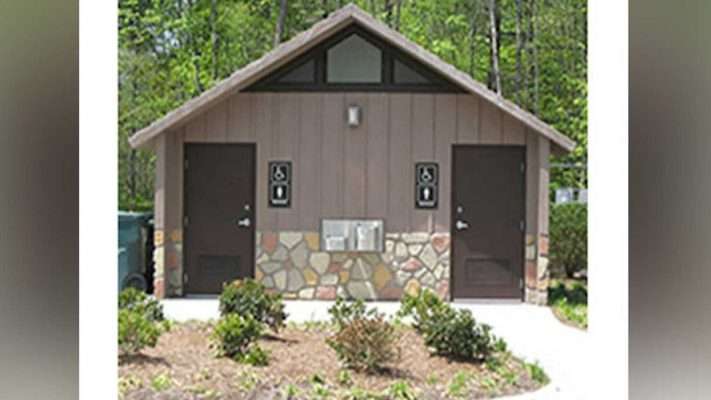 "The people who use the trail, they want to have a place to stop and rest and take care of some basic needs," Price said. "We anticipate that currently we have a large number of people using the trails, but that's only going to get a little higher as we move forward."
Price recently met with about 30 homeowners to hear their concerns and he says the plans aren't set in stone. In fact, both he and homeowners say that city council members have been talking with people who live in the neighborhood. Price says that piece of land, however, is the only one that would be able to serve both major trails.
×
Photos
Most recent Utah stories