This archived news story is available only for your personal, non-commercial use. Information in the story may be outdated or superseded by additional information. Reading or replaying the story in its archived form does not constitute a republication of the story.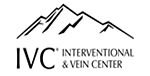 This story is sponsored by IVC Interventional & Vein Center.
Whether you've dealt with them personally or seen them on someone else, varicose veins can be a curious condition. Unfortunately, the common myths surrounding this health issue can make it even harder for someone to understand how to treat them or what to expect.
Varicose veins are swollen, twisted veins under the surface of the skin, according to the National Heart, Lung, and Blood Institute (NHLBI). Ask anyone — varicose veins are common among the masses, especially in women.
What most people don't realize though, is that there are lots of myths circulating about varicose veins. Mothers tell their daughters, who tell their daughters, until what might be truth is twisted into something not quite accurate. Take a look at these common myths surrounding varicose veins:
Varicose vein treatment requires surgical stripping
Modern vein therapy, like many medical therapies and procedures, has become minimally invasive. Procedures are most often performed in a clinic and patients go home, back to work, or even shopping or out to lunch immediately afterwards depending on the procedure and the patient.
Recovery from varicose vein treatment is difficult
Most patients are pleasantly surprised about their gentle recovery. Patients are encouraged to walk and stay active after treatment, although strenuous activities such as running and weight lifting are discouraged. Most patients return to work or routine activities the day of or the day after their treatment.
Crossing your legs causes varicose veins
Your mother and grandmother probably told you that varicose veins are caused by crossing your legs. Believe it or not, this is not the case.
Crossing your legs does not cause varicose veins. When people cross their legs, it can temporarily obstruct venous flow and exacerbate symptoms producing the false assumption that crossing your legs is the cause of the varicose veins.
Only grandmas get varicose veins
Varicose vein patients come in all ages, shapes, sizes, races, and genders. When many think of someone with varicose veins, they think of their grandmother or great aunt who had "bad veins" or who never wore shorts or shorter skirts because they were embarrassed about their bulging, rope-like varicose veins.
Wait until you are finished having children for varicose vein treatment
"Should I wait?" is one of the most common questions by young mothers hoping to have another kid or two. The answer is an emphatic no.
The doctors at IVC say, "...if a woman already has venous disease, the disease will progress during pregnancy and may require even more treatment than needed otherwise." These medical professionals are able to treat individuals on a case-by-case basis, so make an appointment to see if treatment earlier is better for you.
Varicose veins are only a cosmetic issue
Although varicose veins may be unsightly, abnormal veins can lead to more serious issues such as blood clots, leg swelling, skin discoloration and even skin ulcers. Varicose vein treatment is often medically necessary and improves lives.
Varicose veins are always visible
Varicose veins are not always visible. Studies have shown that although nearly 40 percent of the adult population have at least minor signs and symptoms of vein disease, many of these individuals have no visible varicose veins.
"There are specific symptoms that indicate there may be underlying vein disease," explains IVC. "These symptoms include leg pain, aching, pressure, itching, leg heaviness, leg swelling, skin changes, superficial venous blood clots, ulceration and restless leg syndrome."
If you're experiencing these symptoms, consult with your doctor or a varicose vein expert to get treatment. For more information about varicose veins, contact the Interventional and Vein Center to speak with a health care professional.
×