This archived news story is available only for your personal, non-commercial use. Information in the story may be outdated or superseded by additional information. Reading or replaying the story in its archived form does not constitute a republication of the story.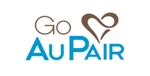 This story is sponsored by Go Au Pair.
More and more parents are realizing that dual income isn't just a luxury, it's a necessity. The Bureau of Labor Statistics reports 61% of married couples with children in 2016 had both parents employed. With fewer parents staying home with children, other childcare options are more necessary than ever.
Many Utah parents looking to find quality child care are bringing an au pair into their homes. An au pair is a foreign student who comes to live with a family to help with childcare and even some housework in exchange for living accommodations and an allowance.
Even though au pairs are primarily a big help to parents with children, they also can enrich a family dynamic in other ways.
Add to your family dynamic with cultural education and fun
Loving parents who are anxious to educate and expose their children to other cultures, but don't quite know how, can benefit from a little outside help. Adding an au pair to the family equation exposes the whole household to a new culture every day through new foods, games, holidays and traditions.
Many host families say they adopt the cultural traditions and holidays of their au pair, even years after she leaves. Living with a new culture can help immerse children into different ways of living without the cost (and stress) of travel, according to Go Au Pair.
Support family school needs and after-school activities
Au pairs who reside in the home can work up to 10 hours per day (45 hours per week) doing household chores and taking care of the children, according to the U.S. Exchange Visitor Program. Au pairs can be a great resource for helping with school lunches, reading to children, and helping prepare kids' meals.
Help with laundry and household cleaning
Because au pairs can be expected to help with the children's laundry and light cleaning, parents can find more time to be with their spouse or children.
While rules governing what au pairs are hired to do and what they're not expected to do, can be confusing, it can largely depend on the person with whom you decide to match. Go Au Pair outlines some expected responsibilities and other things that should not be expected of your au pair. For example, an au pair might drive the children to and from school, do the children's laundry and make sure homework is finished. Au pairs are not expected to the household dishes, the parents' laundry, walking the dog or grocery shopping.
Flexible live-in options for families
Live-in child care adds a level of convenience and flexibility unrivaled by traditional forms of childcare. Indeed reports the average Utah nanny hourly wage is around $14 an hour. Depending on the agency you seek an au pair from, you can pay around $8 an hour for live-in help.
Having that extra set of hands in the morning as parents are jetting off to work and the children need to be driven to school is priceless. With an au pair, there's no waiting for the nanny to show up for the day, she is already home and ready to help.
Affordable alternative to daycare
Many Utah parents can attest to the steep costs of a full-time daycare center for their children. The average annual cost of full-time center-based child care in Utah is close to $10,000, according to data from Child Care Aware of America, a child care advocacy group.
Most daycare centers charge parents per child, which can raise the cost for bigger families. But au pairs are charged per family, not per child, which can save money for parents of multiple children.
Offer a wide range of skills and experience you can pre-select
Once parents register with a service like Go Au Pair, they can access hundreds of au pair profiles to select traits and qualities tailored for the family's needs.
Families have the option choose their au pair based on specialties like childcare experience, infant care experience, driving experience, languages spoken, and talents and interests to help enrich the connection between the host family and the au pair.
Vetted child care providers you can trust
Using an agency to find an au pair allows parents to choose caretakers that are qualified for unique circumstances. Specialty experience requirements are available for children with special needs or children under the age of two. On the Go Au Pair website, parents can look at how many documented hours each au pair has with infants, babies and toddlers.
To check out another childcare option for your family, look into Go Au Pair — a Utah agency dedicated to helping your family in many ways. With representatives in more than 50 countries. They can help you find the right person to welcome into your home.
×