This archived news story is available only for your personal, non-commercial use. Information in the story may be outdated or superseded by additional information. Reading or replaying the story in its archived form does not constitute a republication of the story.
Headed on a once-in-a-lifetime anniversary vacation to a faraway island? How about a church mission to the tropics or a business trip to a developing country? Christie Kelts, LPN, has got you covered.
On any given day, Kelts — a licensed practical nurse at the University of Utah Health Travel Clinic — can rattle off the disease outbreaks occurring in countries around the globe. If there's a malaria epidemic in the Dominican Republic or a dysentery problem in Mozambique, Kelts and her colleagues likely know all about it.
At the university's travel clinic, jet-setters are prepared for safe and healthy forays into the potentially contagious world.
Kelts informs patients about the countries they're planning to visit — including precautions they need to be taking. She discusses possible dangers associated with crime, tips for combating jet lag, or even the potential for catching a disease while swimming.
"We don't just give them shots and send them on their way. We talk about all the risks that are involved in travel," Kelts said.
Kelts takes 30-45 minutes to educate each patient. Depending on the destination, travel risks may include everything from contracting a deadly virus to, more likely, being forced to deal with a very un-fun stomach situation.
---
I tell people 'You didn't pay money to visit the hotel bathroom, and if you aren't careful, that's where you're going to spend it.'
---
"I tell people 'You didn't pay money to visit the hotel bathroom, and if you aren't careful, that's where you're going to spend it,'" Kelts said.
You guessed it: Diarrhea is the most common travel illness, and there are two varieties. The less severe type is the aptly named "travelers' diarrhea," a non-bloody, watery diarrhea that is accompanied by mild abdominal pain but no fever. It accounts for 80% of all diarrhea cases among travelers and can occur after ingesting unsanitary food or water or even because an individual is simply not accustomed to the cuisine of a different country.
"It's a survival mechanism," Kelts said. "In case we do eat something bad, our system flushes it out."
The other 20% get dysentery diarrhea with symptoms including severe abdominal cramping, fever, and diarrhea that may or may not be bloody. This more unpleasant version is caused by bacteria infecting the intestines.
When it comes to avoiding foodborne illness, the travel clinic has a simple mantra: If you can't cook it, boil it or peel it, don't eat it. Other rules of thumb: Avoid raw fruits and vegetables, unpasteurized dairy products, and cold salsa, salads and sushi that have been left at room temperature.
"It's also important to note that foods that are served in more expensive restaurants aren't necessarily safer," Kelts said.
Kelts recommends eating foods that are well-cooked, canned food that has just been opened, bread and other dry products, and raw fruits and vegetables that have been peeled. When eating uncooked fruits and veggies that can't be peeled, it's important to soak them in a solution of one liter of water combined with one teaspoon of bleach for 30 seconds. Wash with boiled, bottled or filtered water before eating.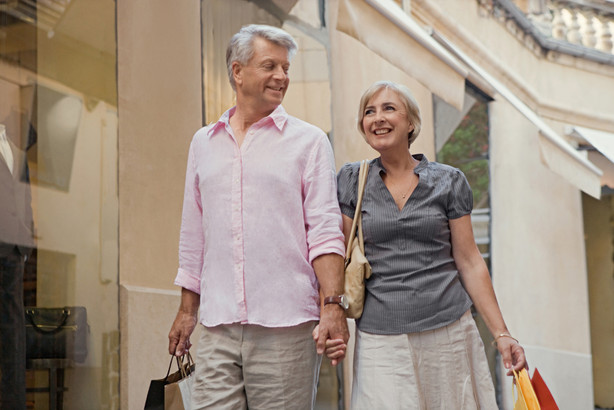 When experiencing diarrhea, it's vital to drink lots of water to replenish lost fluids. Travelers' diarrhea typically resolves in 2-7 days without additional treatment. If dehydration is severe, Kelts recommends a balanced salt solution. Bring along powder sport drink/electrolyte mixes or use the following recipe: 1 quart or liter of water + ½ teaspoon of table salt + 2 tablespoons of sugar.
In addition to offering safe eating advice and making sure patients are adequately immunized, Kelts and team inform patients about insect precautions, motion sickness, altitude sickness, and blood clots and can even answer questions about traveling with children, traveling while pregnant, and personal safety.
If a traveler picks up a bug while overseas, the clinic is equipped with physicians who are able to diagnose and determine treatments for individuals when they return home.
Knowing what to expect in advance helps travelers to embark on their journey without worrying about potential health care issues, allowing them to focus on the most important opportunities afforded by international travel — experiencing new countries and cultures.
A bonus for sure.
Editor's Note: Anything in this article is for informational purposes only. The content is not intended, nor should it be interpreted, to (a) be a substitute for professional medical advice, diagnosis, or treatment. Always seek the advice of your physician or other qualified health provider with any questions you may have regarding a medical condition; (b) create, and receipt of any information does not constitute, a lawyer-client relationship. You should NOT rely upon any legal information or opinions provided herein.You should not act upon this information without seeking professional legal counsel; and (c) create any kind of investment advisor or financial advisor relationship.You should NOT rely upon the financial and investment information or opinions provided herein.~ Any opinions, statements, services, offers, or other information or content expressed or made available are those of the respective author(s) or distributor(s) and not of KSL. KSL does not endorse nor is it responsible for the accuracy or reliability of any opinion, information, or statement made in this article. KSL expressly disclaims all liability in respect to actions taken or not taken based on the content of this article.
×