SALT LAKE CITY — Over 250 students from Magna and West Valley City came to the Vivint Smart Home Arena on Thursday, not to watch the Jazz play basketball, but to receive free dental care.
Brett Bawden, principal at Magna Elementary School, said the students from his school were very excited to come and asked about bringing items for signatures.
"They're totally into basketball right now. I think there's a fever," Bawden said.
While students were excited for interaction with Utah Jazz dancers, the Jazz Bear, and Thurl Bailey, their parents were excited for their kids to receive dental care. Bawden said most parents he talked to said they needed to take their children to the dentist but haven't had the chance to do so because of work.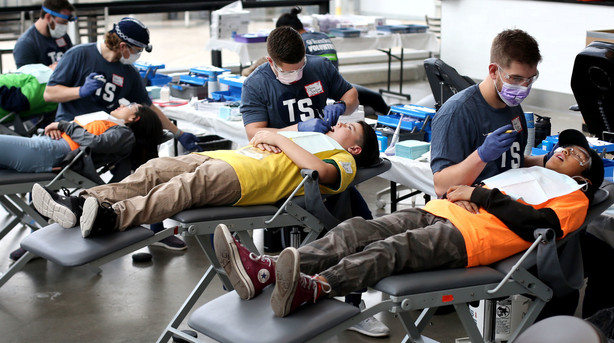 "This is a great opportunity to do it during school," Bawden said.
He said they have had dentists come to the school, but they are only able to help a few students. This event provided care for almost a third of the children at Magna Elementary.
TeamSmile partners with sports teams to give free dental care across the United States. The organization partnered with the Utah Jazz four years ago.
"We're targeting children, frankly, that are poor, that need the help," said John McCarthy, executive director of TeamSmile. "While they're here, we want to give them a great experience and something that they'll remember."
He said the main purpose is to give dental care, but also to educate the students and "take the fear out of dentistry" and make it fun by combining it with sports.
"They'll remember they met and they danced with the mascot and they met Thurl Bailey, and they were in this beautiful arena," McCarthy said.
In order to offer free dental care to the students, TeamSmile transports dental equipment, supplies and chairs to stadiums around the country. The Utah Jazz hosted the event and provided entertainment, and Delta Dental helped with funding. TeamSmile also invited local dentists and hygienists to provide the dental care.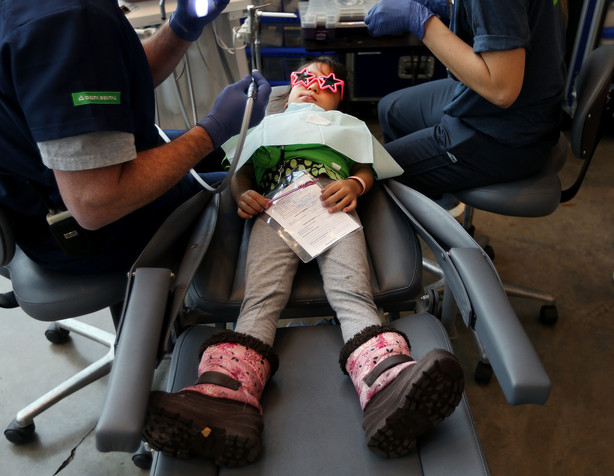 Danny Theurer is a dentist who has volunteered at the event for the last four years. He said his office closed and dentists, dental assistants, hygienists and front desk staff all came to volunteer.
Theurer said they volunteer because "we need to." He said they have skills that are needed in the community and they have an obligation to help. He also said he enjoys working with kids.
"I just enjoy it, I love the day, I love the camaraderie among all the dentists. I love watching a huge group of people come together and say, 'Hey, we're going to do something good in the community,'" Theurer said.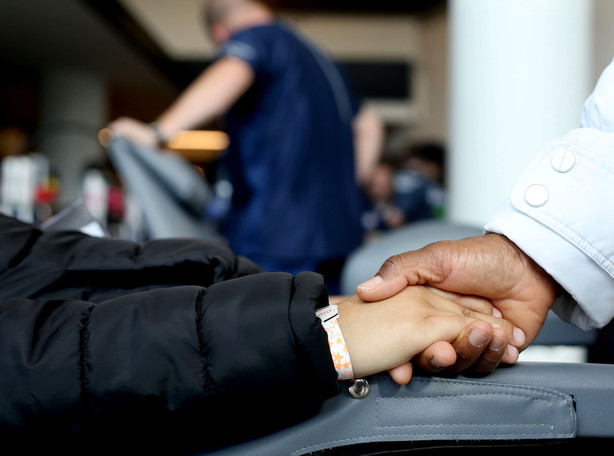 He and other dentists saw a variety of dental health among the students Thursday. Some come in with braces and have dentists, but others came in who haven't been to a dentist in a long time or even don't know what a dentist is.
McCarthy said they had 29 programs last year and provided dental care for 5,432 children. This year TeamSmile plans to have 35 programs at arenas and stadiums throughout the United States.
×
Photos