This archived news story is available only for your personal, non-commercial use. Information in the story may be outdated or superseded by additional information. Reading or replaying the story in its archived form does not constitute a republication of the story.
When Ann Lokuta worked for a summer at the Good Housekeeping Research Institute, her mentor kept a binder of diets that ran back to the 1970s. "All diets come back," her mentor told her. "They lose popularity but they always come back."
In 2019, the range of revived, repackaged and new diets is unsurprisingly robust. The top diet searched in Google in 2018 was Keto (full name Ketogenic), up from fifth the year before. Other top-searched diets in 2018 included Paleo, OMD (one-meal-a-day), intermittent fasting and Whole 30.
"There are components of all of these that are positive," Lokuta says, a registered dietician and associate instructor at University of Utah Health's Wellness & Integrative Health. "But most tend to be very restrictive so behaviorally they can be hard to sustain."
Instead of discussing diets, Lokuta and other dietitians prefer discussing "eating habits or eating choices" that individuals can imagine practicing for the rest of their lives. She notes that 85 percent of dieters regain weight loss in five years.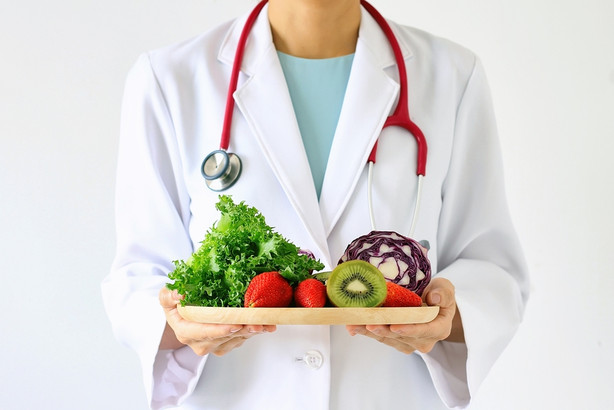 Much of the diet world boils down to defining success as weight loss. "You might want to talk to someone that tried Keto a year ago and lost 20 pounds in three weeks. They say, 'I was successful,'" Lokuta says. "If they gain the weight back in the year, they may view themselves as failures, instead of thinking, 'maybe that way of eating wasn't right for me.'"
Talk to veteran Salt Lake City dieters, however, and they display both an appetite for new diets and a passion for those they believe work. J.D. Holcomb has pursued diets from when he was a teenager. "I had poor self-image," he says. "I didn't like my body." Amy Baird is a licensed health and wellness coach. "I've been on and off diets my whole life." They've tried most of the top diets.
Among the contemporary diets that most consistently pop up on Google, intermittent fasting remains a popular choice. It focuses on a day or several days with very low calorie consumption. Non-fasting days you can eat without calorie restriction, although you need to be in tune with your hunger levels.
Another trending diet is Whole 30. Baird tried Whole 30 and somehow made it to the end of the 30 days. "It's great but it's not one of those diets that's sustainable," Baird says. Lokuta says it equates to saying "no" to many grocery items, grains, dairy, legumes, but you can eat foods including fruit, vegetable, lean protein and nuts for the 30-day period. "Then it ends there, no plan after that."
Top of the pile though currently is Keto, a high fat, moderate protein, and low carbohydrate-focused diet. Consume a low rate of carbohydrates and the body switches to fat for fuel, which generates "ketones." Lokuta acknowledges that most who do Keto report significant decreases in appetite, but cautions that there's little research on long-term effects.
---
Keto changed my view of diets. Once you get into Keto, it doesn't feel restrictive at all
---
"Keto changed my view of diets," Holcomb says. A month in he stopped thinking about it as a diet and rather as a healthy life choice. Currently, he's making poke bowls, mixing seared tuna with siracha mayo and seaweed wraps. "Once you get into Keto, it doesn't feel restrictive at all."
Rather than recommend a specific diet, Lokuta advocates for an approach called intuitive eating. Baird describes intuitive eating as listening to the needs of your body. "It's about paying attention to hunger cues so you eat when you need to eat and stop eating when you are satiated. It's not about feeling the need to always clean your plate."
She and Holcomb view Keto as not only a game-changer but a life-changer, even if they supplement it with other diets. "Everyone is different. Do your own research, it's a not a one-size-fits-all," Baird says. "For me I've tried every diet under the sun and I never stayed on something as long as Keto, intermittent fasting and intuitive eating," she continues. "I enjoy the food I can eat, I feel my best self, and it helps me reach my goals consistently."
Lokuta emphasizes that with any diet having a plan to come off it is crucial for longer-term success. "Saying no to so many things can create deprivation and cravings, setting you up to fall off the bandwagon." The key to dieting success, she says, is to always seek to transition to healthy eating you can stick to. "You want to have a healthy relationship with food that doesn't promote anxiety or stress."
×