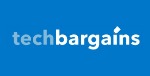 This story is sponsored by TechBargains.
In recognition of this week's 2019 Game Developers Conferece, the team at Techbargains is featuring gaming deals, electronics, and TVs. Prices and stock are accurate at the time of posting but can end without notice, so please act fast.
Featured Deals
Sony PlayStation Plus 12-Month Membership for $44.99 at Walmart (list price $59.99). If your PS Plus subscription is almost up, you can get the best price we've seen since Black Friday 2018. You save 25 percent off and comes right on time for spring game releases. - 6-Months of Xbox Live Gold for $24.99 at Walmart (list price $39.99). Likewise, if you own a Xbox, Microsoft is offering a bonus 3 months of Xbox Live with purchase of 3 month membership. The great thing about this offer is you can offer these as gifts to others. For those with kids, you can limit the duration of their membership to only go live 3 months at a time, which is ideal for summer. - GoPro HERO7 Silver 4K 30fps Action Camera for $199 at Amazon (list price $299). Save $100 off the current generation GoPro Hero 7. Most people really do not need 4k resolutions found in the more expensive Hero7 Black model. The Silver version deliverbs superb full HD videos that more than adequately will capture your adventures and travels and saves you $150 on a feature you may not need. - 55" TCL 55R617 4K Dolby Vision HDR Smart Roku HDTV with Local Dimming for $569.99. Larger 65" TCL 65R617 for $819.99. TCL's 6-Series HDTV is one of the top rated TVs of 2018 and for a limited time you can get a price lower than Black Friday. Critics generally agree its one of the best TVs you can get for your money. What makes the picture quality great is that it features locally dimming LED zones. This technology is typically touted in top of the line TVs from Sony, Samsung and Vizio. Similarly TCL offers it on their top of the line 6-series and offers it at a cut-throat price. TCL's claim to fame is that they are one of the largest TV makers in the world and have been known to have made TVs for Samsung. To top if off, this is currently the best price we've seen and even lower than compared to Black Friday. - Lenovo Ideapad 330S Intel Core i5-8250U Quad-Core 15.6" Laptop with 16GB Intel Optane for $375 at Walmart (list price $599.99). If you need a laptop right now, this is the best deal you can get. Even after 6-months we have yet to find a better deal on a current generation or even previous generation laptop that matches these specs. - SkyTech Legacy Mini AMD Ryzen 7 1700 8-Core Gaming PC with RTX 2070, 16GB RAM, 500GB SSD for $999.99 at Walmart (list price $1099.99). If you need a gaming PC with high end specs for gaming, Walmart carries a octa-core processor gaming machine with the current generation Nvidia RTX 2070 video card. It's safe to say you can pretty much play ANYTHING on this gaming rig. Also safe to say this has all the things you want like a big solid state drive and lots of RAM. At a $1000 price point, its a relative bargain as HP or Dell would sell you their version of this rig closer to $1500. - LG 27MP59G-P 27" 1080p IPS Gaming Monitor with FreeSync for $149 at Amazon (list price $229.99). We all need a big monitor sometimes and this 27" monitor checks off all the boxes. Beautiful and accurate images, large 27" display and even FreeSync technology to handle fast motion graphics. At $150 this is almost an $80 savings from a very reasonable retail price. - AmazonBasics 3ft High-Speed HDMI Cable (2-Pack) for $4 at Amazon (list price $8.99). Having a few extra HDMI Cables is pretty handy to have sitting around and at $4 a piece its a no brainer to get Amazon's version. Check out more deals from TechBargains.
---
Laptops and Desktop Computers
Check out more Laptops and Desktop PC deals.
---
TVs and Home Entertainment
Check out more TV deals.
---
Electronics and Components
Check out more Electronics and Tech deals.
---
Tools, Home Improvement, Kitchen Gadgets, and More
Check out more Home deals.
For more great deals, head to TechBargains.
×