This archived news story is available only for your personal, non-commercial use. Information in the story may be outdated or superseded by additional information. Reading or replaying the story in its archived form does not constitute a republication of the story.
This story is sponsored by MountainStar Healthcare. Our hospitals and outpatient centers deliver high-quality, cost-effective patient care – when and where it's needed.
When you have young children, it can feel like someone is always sick. Sniffles, coughs and sneezes will make the rounds of the family many times per year, leading parents to wonder whether their children are sick too often and whether certain symptoms could indicate something more serious.
"Children have about five to seven colds per year," according to WebMD. "A big part of the reason is because they spend time at school or in daycare centers where they're in close contact with other kids most of the day."
Dr. Preston Wilson, who practices family medicine at MountainStar's Jordan Family Health facility in West Jordan, said winter colds usually result from different viruses and typically persist for as long as 18-21 days.
Considering many Utah families have multiple young children, the frequency and longevity of colds might cause some parents to think having a standing weekly appointment with their primary care physician make sense.
Kids catch more colds than adults do
The bad news is there is no way to completely prevent your children (or yourself) from catching colds. Because colds come from viruses (a majority are rhinoviruses), there is no cure for them and there are just too many, more than 200 strains, in fact, for your body to build up universal immunity.
Unfortunately, children do not tend to practice good hygiene habits such as frequent hand washing or covering coughs and sneezes, which means they frequently expose each other to new viruses.
The good news is over time, as children are exposed to more cold viruses, they slowly build up an immune resistance to some of them. By adulthood, most people have just two to three colds per year, according to the Centers for Disease Control and Prevention.
However, with so many different viruses cycling through home and school, it can seem like the cold symptoms are never-ending. Most likely what is happening is you and your children are experiencing overlapping or multiple colds in a row. And at certain times of year, colds become more virulent than ever.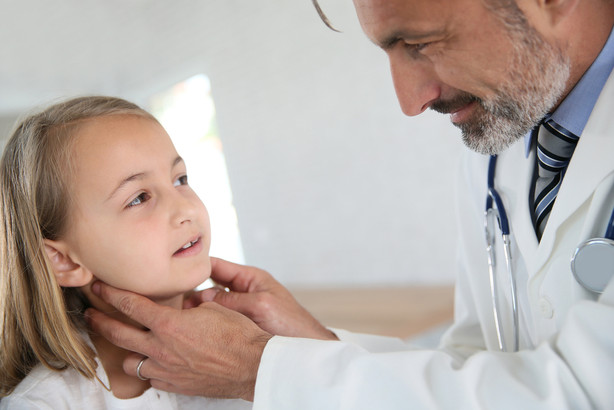 Wintertime means even more colds
Colds really are more common during the winter. The jury is still out on what exactly causes this increase. One common school of thought theorizes that cold weather leads to people spending more time indoors in crowded spaces with dry, recirculated air which, in turn, increases the spread of cold and flu viruses.
Another theory reported by the National Institutes of Health is that cold temperatures compromise the natural virus barrier provided by the mucus in your nose. Cold air slows down the passage of mucus through the nasal passages, giving viruses more time to find a through your body's immune defenses.
Viruses also replicate more quickly at cooler temperatures according to a 2016 study, which explains why winter presents the perfect conditions for cold and flu season.
---
Certainly, parents should consider keeping a child home if he/she is coughing significantly or having significant secretions such as runny nose.
---
When to see a doctor for cold symptoms
While colds are a common part of childhood, it's important to recognize which symptoms are normal, which ones are serious, and which ones indicate something else altogether.
"My general feeling is that any cough or runny nose should resolve after about 10 days," Wilson said. "Anything lasting more than 7-10 days should be evaluated by a provider. Additionally, symptoms such as fever, headaches, ear pain, sinus pain, sore throat, wheezing, or any significant worsening of symptoms after three days should be evaluated."
In most cases, a cold should not continue to worsen when a child is receiving supportive care. Wilson said if the symptoms are worsening, "this can be an indication of what is called a superinfection which is a bacterial infection on top of a viral illness which will require antibiotics to help resolve."
While there is no cure for the common cold, complications such as pneumonia or ear infections can be treated with antibiotics.
Alternatively, a mild cold with a runny nose, scratchy throat, sneezing and itchy eyes that doesn't improve over several weeks may actually be an allergy, which can be treated with antihistamines and avoidance of the allergen. A doctor can identify the source of the allergy and develop an effective treatment plan with you.
Cold prevention requires good hygiene and cough etiquette
While it's impossible to prevent all colds, establishing a simple routine of frequent hand washing and encouraging kids to cough and sneeze into their elbows or a tissue can go a long way towards a healthier home.
"Wash (your hands) for 20 seconds, and help young children do the same," the CDC counsels. "Avoid touching your eyes, nose and mouth with unwashed hands. Viruses that cause colds can enter your body this way and make you sick." Disinfecting toys, doorknobs and other frequently touched surfaces is another effective way of reducing exposure to the cold virus.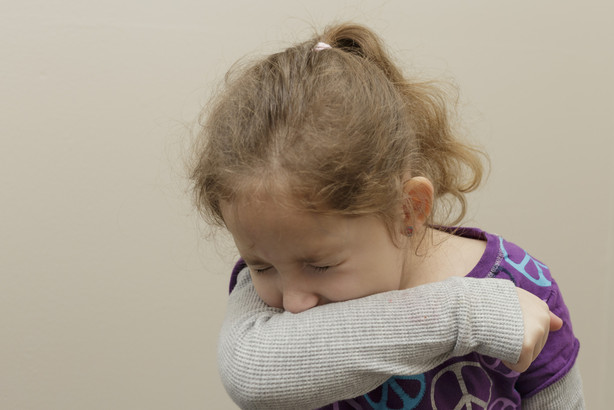 When to keep kids home from school
Because cold symptoms can persist for days at a time, parents may worry about whether and when they should keep their kids home from school. Because attendance is so important to a child's educational success, keeping kids home for mild cold symptoms is unnecessary.
"Certainly, parents should consider keeping a child home if he/she is coughing significantly or having significant secretions such as runny nose," Wilson said. "Additionally, a fever can be an indication that he/she is still contagious."
MedicineNet points out, "For colds, most individuals become contagious about a day before cold symptoms develop," which means your child has already exposed the class to his or her most recent cold virus. Colds remain contagious for five to seven days, but good hygiene, as mentioned previously, can help prevent transmission of the infection.
While your child's school may have its own policies, WebMD suggests keeping kids home if they have:
A fever
Diarrhea
Vomiting
Severe cough or cold symptoms
A severe sore throat.
Kids should be fever and vomiting-free for 24 hours before going back to school. If a doctor prescribes antibiotics for a related infection like strep throat, kids should be on antibiotics for 24 hours before returning to school.

"I generally counsel parents that if the child is improving and has minimal symptoms, he/she is free to go to school," Wilson said. Because coughs and colds are passed through secretions, Wilson explained it is important to teach young children and teachers proper hand hygiene.

"Touching a door handle, giving a high five, pushing a shopping cart, all of these can result in significant exposure to many different viruses which can cause the common cold," Wilson said. "If we can practice good hand hygiene, we should all be able to control transmission with mild symptoms even in an environment such as school."

For more information on cold viruses and how to weather the cold and flu season as healthily as possible, call or visit a MountainStar Health location near you.

Editor's Note: Anything in this article is for informational purposes only. The content is not intended, nor should it be interpreted, to be a substitute for professional medical advice, diagnosis, or treatment. Always seek the advice of your physician or other qualified health provider with any questions you may have regarding a medical condition. Any opinions, statements, services, offers, or other information or content expressed or made available are those of the respective author(s) or distributor(s) and not of KSL. KSL does not endorse nor is it responsible for the accuracy or reliability of any opinion, information, or statement made in this article. KSL expressly disclaims all liability in respect to actions taken or not taken based on the content of this article.

×