This archived news story is available only for your personal, non-commercial use. Information in the story may be outdated or superseded by additional information. Reading or replaying the story in its archived form does not constitute a republication of the story.
SALT LAKE CITY — The storm system moving across Utah right now will deliver another wintry punch during the day on Friday.
Keeping the roads clear this winter has been a time consuming and expensive task.
"It's been an incredibly active year," said John Gleason, spokesman for Utah Department of Transportation.
It's not a budget-busting winter yet, but it's getting pretty close. It costs UDOT about $1 million to clear the snow after a statewide storm.
This year, storms in central and southern Utah have taken up more than their average share of the budget.
"We've had a number of snowstorms down there that are hitting places that don't usually see snow, like Saint George," said Gleason.
UDOT's annual budget for winter road maintenance is $24.1 million. So far, they've spent $24 million.
"Even if we use those funds, we're always going to make sure that the roads are plowed," said Gleason.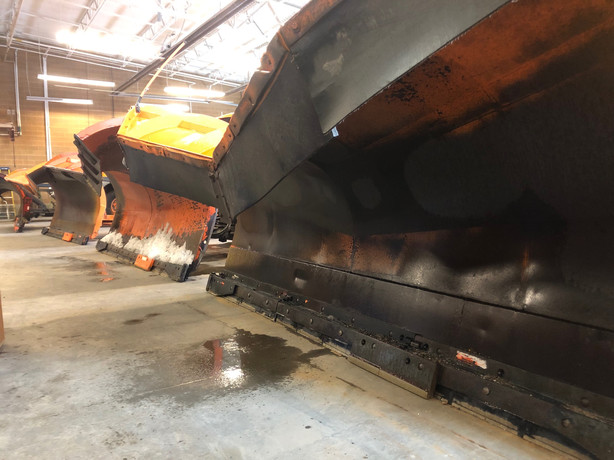 Sometime Friday, they'll finish off their annual snow removal budget. But Gleason said they have a $2 million contingency fund to take care of any extra plowing needs in the winter.
Crews up in Parleys Canyon plowed through some of the funds Thursday morning.
"We knew we were going to get snow. It came in a little heavier than we were planning on," said Roger Frantz, who has been the supervisor of the UDOT maintenance shed in Parleys Canyon for 20 years.
As Thursday morning traffic picked up before 8 a.m., Parleys Summit was hammered with two inches of snow in about a half hour.
"We had a few trucks spinning out ... semis. A lot of traffic with rush hour," Frantz said.
When the snow falls steadily, the plow drivers aim to clear the roads within a half hour.
"We want a plow truck back in that same lane within a half hour," said Frantz. "That's our goal."
It was a tough job Thursday for Seth Bowen and the other drivers who roll out of the UDOT garage in Parleys Canyon. They're expecting another long day Friday.
"It's been a really good winter. A lot of snow," Bowen said.
The plow drivers enjoy the work, he said.
"A lot of hard work. A lot of long hours," Bowen said. "But the crew loves it because they can see the benefits of their labor."
So far this winter, UDOT has used nearly 235,000 tons of salt, and spent more than 215,000 hours of labor clearing snow. By all measures, UDOT says it has been a big year for snow removal.
×
Photos