SALT LAKE CITY — The Utah Avalanche Center has warned people to stay out of the backcountry over the weekend unless they are experienced and know where to go.
They said avalanche danger remained high. With the several feet of new snow at the resorts, they expected it will be a powder rush this weekend, as people head out to snowmobile and ski.
Ryan Holtan went backcountry skiing with friends Friday in Big Cottonwood Canyon.
"It was awesome. Totally great," said Holtan.
He said it was exactly what skiers and snowmobilers want.
"It was unbelievable," Holtan said. "I mean we had untracked shots from top to bottom – about 2000 feet of vertical."
He is an experienced backcountry skier who gathers critical information on avalanche conditions before he heads out the door.
"First thing you do, (go to the) Utah Avalanche Center (and) check their forecast," Holton said. "They are as good as it gets in the country."
Holton knew avalanche danger was considerable Friday morning. He skied away from steep and wind-loaded slopes.
"You don't want to get yourself in any trouble to begin with," said Holtan. "I have, hopefully, decades of good ski days left in me. So rolling the dice on one (day) is never worth it."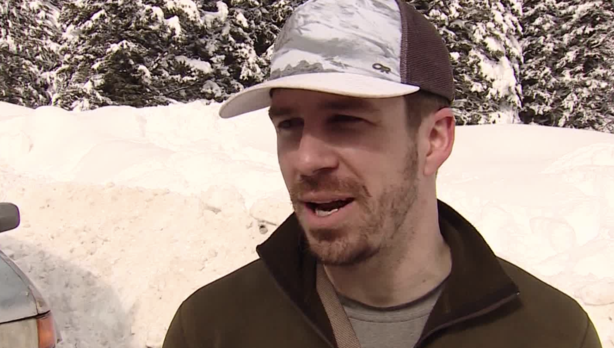 Avalanche forecaster Drew Hardesty said deep, heavy snow and high winds have overloaded pre-existing weak layers.
"If you don't have the experience and the education, avoid the backcountry altogether," said Hardesty. "If you're headed into the backcountry, of course, you have to have an avalanche transceiver, shovel, probe and a good partner to head out there with."
Here are the three recommendations the Utah Avalanche Center is making for the weekend:
Ski and ride on south-facing slopes that don't have those weak layers.
Ski on mellow terrain that isn't steep.
Or, ski at one of the resorts and enjoy the "Greatest Snow on Earth" there.
"You need to have lots of avalanche experience and education," said Hardesty. "These are tricky conditions where even professionals and very experienced people have been caught and surprised in the last couple of days."
Snowmobiler caught, buried, and killed in an avalanche yesterday in the Tushar mountains. His body recovered by SAR today. See video below. pic.twitter.com/XPvCekkU3X

— UtahAvalancheCenter (@UACwasatch) February 9, 2019
"It's pretty dangerous conditions," said Mike Parry who also skied in the Big Cottonwood. "So you want to stay on stuff that's low angle and pretty mellow."
He dug a test pit six feet deep to check the snow layers at the base of the mountain where he skinned up with a friend.
"There are some like super weak layers pretty much all the way up," Parry said describing the sidecut he created in the snowpack.
That knowledge helped him pick a slope safe enough to ski.
"There's enough terrain that you can feel pretty safe even evening high avalanche danger days," he said.
What to do while waiting for snow? 1. Check out the new free online avalanche courses from the Utah Avalanche Center and Know Before You Go. https://t.co/pMR62HOTM6pic.twitter.com/Y2L7dBz61C

— UtahAvalancheCenter (@UACwasatch) November 19, 2018
Playing it safe with the right knowledge, the right gear, and the right partners.
Know how to avoid an avalanche before you hit the slopes

The Utah Avalanche Center recommends five items from Know Before You Go that people should know before they go out in the mountains to avoid an avalanche:
1. Get the gear: Always carry a transceiver, probe, and shovel in the backcountry to help you find a buried partner and be found.
2. Get the training: Take an avalanche class to learn the basics on how to prevent them, and what to do if you experience one. Also learn how to provide first aid to injured members of your party.
3. Get the forecast: Go to Avalanche.org to find your local avalanche center and get the forecast before you go out.
4. Get the picture: Be aware of hazardous or changing conditions, use test slopes, identify safer and more hazardous terrain and minimize your exposure.
5. Get out of harm's way: Make sure there's only one person on a suspect slope at a time. Don't stop in an area exposed to avalanche hazard. Know what terrain traps are and avoid them.
For more information and free online avalanche classes, visit https://kbyg.org/.
×
Photos
Related Links
Related Stories