PROVO — Look closely, and you probably noticed it.
Less than a week after scoring a season-high 17 points to help pace a 67-49 win over Loyola Marymount (freshman Gavin Baxter helped, too), Nick Emery was back in the starting lineup for the BYU basketball team Thursday night on the road in Portland.
But there he was, as if the 2017-18 season hadn't happened.
That season was the one, you may recall, where Emery left the university, leaving behind an NCAA investigation into alleged improper benefits and a personal life in shambles, including a divorce from his now-ex-wife.
Emery returned to the team last spring, accepted a self-imposed penalty, sat out the first nine games of the 2018-19 season, and took his spot in practice and on the bench for the Cougars.
Since then, he hasn't been a superstar. Indeed, his minutes can be better categorized as "sparing" than "star."
But he's been in a good place, scoring in double digits just twice in 14 games, coming off the bench, and fitting into the dynamic of a team led by starters Yoeli Childs and former Lone Peak teammate TJ Haws.
After his breakout performance against LMU, Emery was rewarded by head coach Dave Rose with his first start of the 2018-19 season. And while he didn't rip off 17 points, he did what he needed to do and filled up the stat sheet with eight points, four rebounds and a team-high five assists in 24 minutes of an 83-48 rout of the Pilots in the Chiles Center.
Emery finished with a plus-minus of 31, a game-high and a tribute to his do-everything mentality since coming back from a suspension that eventually led to NCAA sanctions (which BYU is in the process of appealing).
"He had his first start of the season, and you always wonder what you are going to get," Rose told KSL Newsradio of Emery. "Is he going to get really excited and go off on his own? I thought defensively, he's been just like he's been all year.
"I think his five assists tells you that he was really executing as far as the team was concerned."
Emery's game wasn't flashy, but it was needed. He took just eight shots, making three of them, including 2-of-6 from 3-point range.
But when that wasn't working, he was getting his teammates involved, leading in dimes on a BYU team that assisted on 20 of 28 made baskets in the win over the Pilots.
It's performances like that — not just Emery, but from others on the team, like Baxter, Haws, Childs or Zac Seljaas, who shot 3-of-5 for 12 points Thursday night — why Rose believes the Cougars' best basketball is in front of them.
"I think this team is getting better every day," Haws said. "Our mentality every day is getting better. It's something we are bringing every day in practice, and we are making great strides every day."
The Cougars will take that same attitude into Saturday night's matchup against Pacific (7 p.m. MT, BYUtv/KSL Newsradio), the team that snapped BYU's winless start on the road prior to a 90-87 win in Stockton.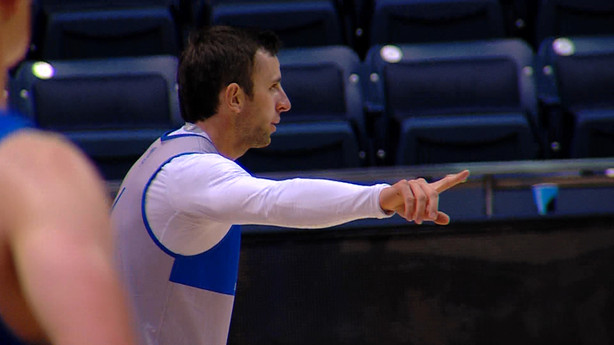 That win required some last-second heroics from Haws.
A home win over the Tigers may require a lot less — simply doing what the Cougars have been doing in back-to-back wins since a 93-63 home loss to Gonzaga, which leads BYU by 2.5 games at the top of the league standings.
Barring a minor miracle, neither BYU nor the rest of the West Coast Conference will catch the fourth-ranked Zags before the conference tournament in Las Vegas. But the Cougars can do everything to give themselves a shot at the league's NCAA Tournament autobid — and a No. 2 seed in the tournament would help tremendously.
It's in sight, if they don't get too far ahead of themselves. But this team is simply enjoying the season. After a month-long road trip that included going just 1-of-4 around the New Year, the Cougars could've fallen apart.
Instead, they came together — in practice, in classes, in the film room, and even one time when Rose walked into the locker room and found the group staying late to play a card game they had invented.
And that bond is coming together on the court, with a team that may not be as talented or as strong or as impressively athletic as some that Rose has had in his decade-plus at the head of the program.
But the team is bonded together, whether that includes breakout performances from Emery, Baxter, Haws, Childs or someone else.
"We're just playing for each other at this point," Childs said. "We're not the longest or the most athletic team. But I think we haven't reached our potential, and I think we are starting to peak at the right time."
Pacific (13-12, 3-7 WCC) at BYU (15-10, 7-3 WCC)
Saturday, Feb. 9, 2019
TV: BYUtv
Radio: KSL 1160 AM, 102.7 FM / BYU Radio
×
Related Stories