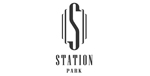 This story is sponsored by Station Park.
When it comes to providing the best shopping, dining and entertainment experiences possible, CenterCal Properties — including Station Park in Farmington, Mountain View Village in Riverton and Canyon Corners in Park City — always delivers through thoughtful design, fine restaurants, preeminent retailers and unparalleled amenities.
There are the many reasons to visit one of CenterCal's properties such as the public art, activities, entertainment and community events, there are also many new retailers opening their doors in the coming weeks and months.
Barnes & Noble (fall 2019)
"You are what you read," according to national book retailer Barnes & Noble. It's about to get easier for Davis County residents to get quality reading content with the opening of Barnes & Noble at Station Park in the fall of 2019.
Columbia Sportswear (spring 2019)
Columbia, the industry leader in outdoor apparel and products, is coming to Station Park in the fall of 2019. The retailer makes all of its products with cutting-edge technology and its jackets, pants, fleece, boots and shoes are all tested tough, so customers can enjoy the outdoors longer.
F45 (early spring 2019)
Achieve your 2019 fitness goals at F45, a nationally recognized fitness franchise, at Station Park opening this spring. F45 studios are all over the world and offer a 45-minute high-intensity, circuit training workout class for studio members. This new fitness center will open just across Park Lane at Station Park West.
Farmington Franks (early spring 2019)
Farmington Franks is coming to Station Park and will be located in the pavilion eateries near the fountain. The locally owned and operated hot dog & bratwurst joint will be serving some tasty franks and sides for the whole family to enjoy, from classic hot dogs with all the fixings to gourmet bratwursts with truffle mayo and sautéed mushrooms.
Jersey Mike's Subs
Jersey Mike's Subs is now open at Station Park. The American sub sandwich chain offers sustenance and substance, with fresh produce, grown, packed and shipped locally, USDA choice meats, aged cheeses and bread baked fresh in-store every day. The company's motto is "Because the way we see it, a sub's job isn't done at simply tasting good. A sub should do good too."
P.F. Chang's China Bistro (summer 2019)
Founded in 1993 by Philip Chiang and Paul Fleming, P.F. Chang's is the first multi-unit restaurant concept in the U.S. to honor and celebrate the 2,000-year-old tradition of wok cooking as the center of the guest experience. Since inception, P.F. Chang's chefs have been hand-rolling dim sum, hand chopping and slicing all vegetables and meats, scratch cooking every sauce and wok-cooking each dish, every day in every restaurant. P.F. Chang's Farm to Wok® menu highlights its wholesome, scratch-cooking approach and introduces new dishes and drinks for lunch, happy hour and dinner. Today, P.F. Chang's has more than 18,000 employees and 300 restaurants, including three airport locations, in 25 countries and territories.
Pizza Hut
Pizza Hut is bringing its Italian-American cuisine, including pizza and pasta, as well as side dishes and desserts to Station Park. Pizza Hut was built on the belief that pizza night should be special. With more than 60 years of experience, they understand how to best serve customers through tried and true service principles: creating good food, delivered fast, with a smile.
RE/MAX Metro (early spring 2019)
RE/MAX, short for "Real Estate Maximums," is an American international real estate company that operates through a franchise system. This new location will open just across Park Lane at Station Park West.
Santorini's Greek Grill
Locally owned and operated, Santorini's Greek Grill is committed to providing fresh Greek food made with the highest quality ingredients. The restaurant is passionate about its food, employees and its community. Santorini's mission is to provide great tasting food and exceptional customer service while giving back to the community. Santorini's Greek Grill is officially open for business.
Sicilia Mia (spring 2019)
Sicilia Mia is a family-owned business serving Sicilian cuisine in its three locations in the Salt Lake City metro with two more to open in 2019, including one at Station Park in Farmington.
In its review of the restaurant, Salt Lake Magazine wrote, "Sicilia Mia is, apparently, the Italian restaurant most of Salt Lake has been waiting for."
Slapfish (early spring 2019)
Slapfish is a quick, casual seafood restaurant chain founded by TV personality Andrew Gruel and headquartered in Huntington Beach, California. As of 2018, there are more than 11 locations in the Southwestern United States with a new location opening in Station Park.
Sprint
Sprint, the American telecommunications company and fourth-largest mobile network operator in the United States opened at Station Park West in December 2018 to provide wireless and internet service options to the people of Farmington City. The company offers in-store activations; customers phones are working before they leave the store, along with a large assortment of accessories and phones, car chargers, hands-free kits, earphones and carrying cases.
Station Park Dental (spring 2019)
Soon Davis County families can get their shopping and dentistry done all in one convenient place. Station Park Dental is a family-friendly dentist practice equipped with the latest technology. The practice's mission is to provide the best dental care and experience possible.
Utah Home Fitness (early spring 2019)
Coming to Station Park in the spring of 2019, Utah Home Fitness is an established exercise equipment retailer with locations in Salt Lake and Sandy. Utah Home Fitness offers treadmills, ellipticals, exercise bikes, rowing machines, home gyms, vibration trainers, weights, dumbbells and more!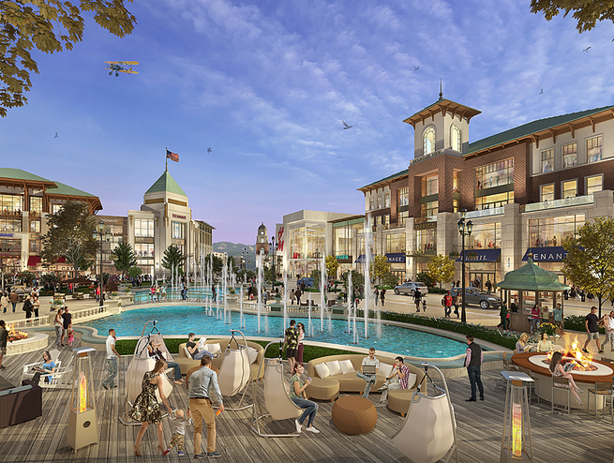 Anthony Vince' Nail Spa (spring 2019)
The Anthony Vince' Nail Spa is the United States' premier nail care destination founded in 2004. The nail spa has grown from one site to more than 50 locations across the country, now with a new location coming to Mountain View Village this spring. The spa offers up-to-date services using professional nail care lines, and all services are completed under the signature "blue sky" ceiling by highly trained and licensed staff.
Café Zupas
Cafe Zupas is now open! Zupas combines fresh, high-quality ingredients with spices and flavors from around the world to create globally-inspired recipes that taste extraordinary, serving house-made soups, salads and sandwiches. Zupas promises its customers real, whole food that is prepared daily on-site.
Chick-fil-A (early spring 2019)
A crowd favorite and the originator of the chicken sandwich, Chick-fil-A, has opened at Mountain View Village. Chick-fil-A founder, Truett Cathy, said "We should be about more than just selling chicken. We should be a part of our customers' lives and the communities in which we serve."
FORM Medical Spa (summer 2019)
Form Medical Spa is bringing its superior medical knowledge, training and technical skill to its new location at Mountain View Village opening this summer. Under the direction of a specialized facial plastic surgeon, FORM medical spa provides patients with the best and most up-to-date aesthetic procedures such as Botox, fillers, lasers, skincare, CoolSculpting, massage and more, all performed by the most talented, trained and caring professional staff.
GNC
GNC is bringing its health- and nutrition-related products to Mountain View Village to help Riverton families "Live Well." At GNC, customers can find vitamins, supplements, minerals, herbs, sports nutrition, diet and energy products. GNC raises the bar in the nutritional supplement industry by requiring truth in labeling, ingredient safety and product potency, all while remaining on the cutting-edge of nutritional science.
Ichi Japan Express (spring 2019)
Get ready for delicious authentic Japanese cuisine in a fast, casual setting! Ichi Japan Express opens its doors at Mountain View Village this spring.
Rita's Italian Ice
The Pennsylvania-based restaurant chain, Rita's Italian Ice, has opened at Mountain View Village and will provide Italian ice, frozen custard and specialty creations. Rita's mission statement is "Everyone has a calling in life. At Rita's, ours involves serving up heaping helpings of our one-of-a-kind happiness."
Saffron Valley (summer 2019)
Enjoy flavors from North, South, East and West India at Saffron Valley opening early spring 2019. The restaurant offers a variety of enticing Indian foods from Chaat (crunchy, spicy, sweet, tangy, Indian street snacks), to Dosas (fermented lentil and rice savory crepes), to Kebabs (tandoor-grilled meats and vegetables), to comforting curries and elaborate thalis.
Tricked Out Accessories (summer 2019)
Tricked Out Accessories has emerged in Utah as one of the most successful providers in the mobile device accessories industry. This service-focused retailer's mission is to "..set the standard in positive customer experiences by providing the highest quality customer service paired with an energetic store atmosphere. We strive to offer the absolute best balance of selection, quality, style and value."
Lole
With headquarters in Canada, Lole offers modern, mindful and meaningful activewear. Every garment is versatile and high-performance, designed with a genuine concern for people, products and positive impact. A brand new Lole location opened at Canyon Corners in Park City in December 2018.
CenterCal's primary goal is to design gathering places that will strengthen the social fabric of our neighborhoods, ultimately creating prosperity, happiness and a stronger sense of community. A significant part of that goal is bringing relevant retailers that will serve Utah communities. Wherever you are, take the time to visit one of these beautiful locations — Station Park in Farmington, Mountain View Village in Riverton or Canyon Corners in Park City.
×