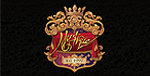 This story is sponsored by Mystique.
Coming up with date ideas or fun family activities is a chore when it feels like there are only a few basic options available. Luckily, a unique night out just came to Utah, and you won't want to miss it.
Mystique Dining is a dinner and magic show experience that manages to accomplish the seemingly impossible, offering an experience that works for a romantic evening with your significant other (it's perfect for Valentine's Day – hint, hint) and for a family with kids.
"Mystique offers a world-class dining and entertainment experience that features the best magical-arts performers from around the world," according to Mystique Dining.
With fine dining (no joke, the meal is fancy) followed by a magic show that is ever-changing, you can plan many a fun evening in this Gardner Village location.
From the moment you enter Mystique Dining, you are ensconced in the atmosphere. The decorations are magical, the staff is professional and kind, and you feel like you have entered a different realm. The waiting area has plenty of space for early arrivals, with two large doors that intimate of things to come.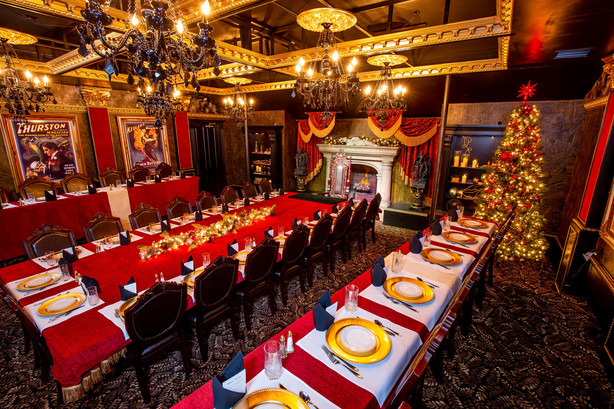 "A butler greets you and other guests assembled in front of two ominous chamber doors," according to Mystique Dining. "When those doors open, you are formally announced to the Manor's hostess who seats you within the dining chamber."
Each show seats only 30 guests, so you are in for an up-close and exclusive experience, no matter whether you sit at the front of the central banquet table or the back of one of the raised tables on each side.
Owner Terry Commons is jovial as he welcomes all the guests, helping to set the formal yet fun mood. He will invite you to make yourself comfortable and to even snap photos of the magical room and try out the throne. That's right, at the head of the table sits a beautiful (and Instagram-worthy) wooden throne.
Everyone is welcome at Mystique Dining, which accommodates food sensitivities and preferences. In addition to informing the staff of your entree order and needs when you buy tickets, you can confirm it in person with the chef and butlers, so you'll feel comfortable that your requirements are being met.
When you are seated, you have a beautiful setting in front of you, with a gold plate as the centerpiece. The first course is crackers and fruit, with a sweet treat and drinks. You can choose from a variety of drinks to accompany your meal. The servers take your drink orders as you begin nibbling. Everyone finishes their food before the next course is served, so introduce yourself to your neighbors and relax.
The second course is a salad, followed by a palate cleanser, a delicious scoop of sorbet with fruit. Then comes the main dish, an entrée of your choosing. You can pick from prime rib, Cornish hen, vegetarian lasagna and macaroni and cheese. Finally, the dessert is French silk pie.
Then comes the magic.
"After dessert is cleared, a Master of Magic appears and the magic and mayhem begin," according to Mystique Dining. "Miracles happen in your hands and mind as your desire to be entertained allows you to suspend belief, forsaking logic and reality."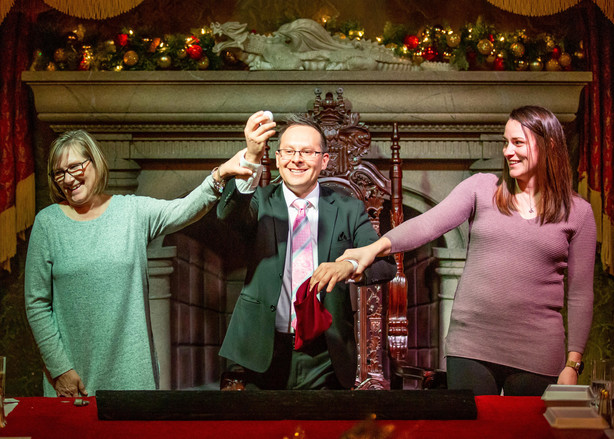 With a rotating schedule of magicians from around the country and the world, you can come to Mystique Dining countless times to be entertained. All the magicians have their own show, so you never know what to expect.
The dinner and show last about 2.5 hours, so you get your money's worth, as you enjoy food and entertainment for the entire evening.
Mystique is a beautiful venue for a romantic evening, so don't stress as Valentine's Day draws closer. Buy your tickets now, (use promo code Roses for a 20 percent discount) and surprise your loved one with an unforgettable night. For more information, call 916-292-9000.
×