This archived news story is available only for your personal, non-commercial use. Information in the story may be outdated or superseded by additional information. Reading or replaying the story in its archived form does not constitute a republication of the story.
Whether they cause physical pain or are merely an eyesore, no one likes varicose veins.
One out of every 5 adults has varicose veins, with the problem being more prevalent in women than men, according to the Institute for Quality and Efficiency in Health Care.
Although varicose veins are generally not a serious health concern, they can cause activity-limiting symptoms such as heavy feeling or muscle cramps in legs, as well as itching or swelling. More serious cases can even result in skin discoloration and ulceration. Varicose veins can also affect wellbeing if you are so self-conscious that you take great measures to hide them from the public eye.
If you are one of the 20 percent of adults suffering from varicose veins and seeking relief, you can take heart that treatment options are more effective and easier than ever.
What is vein disease?
Understanding the function of veins in the body can help you know why treatment is important.
Healthy veins pump blood to the heart through valves that stop the blood from flowing in the opposite direction, according to IVC. When these valves become weakened, blood flows backward and creates high pressure in the veins, which leads to venous disease.
Though the exact cause of varicose veins is unknown, WebMD says that genetics, hormones, obesity, aging and prolonged standing may all play a role in a person's susceptibility to this unwanted "body art."
Some of the signs you could have vein problems include difficulties standing or walking, heavy achy legs, itching, swelling, says Dr. Carl Black of the IVC in Provo. Other indicators include restless legs, itchy legs, leg swelling, skin discoloration or even skin ulcers.
"If they are visible, you have them," Black says.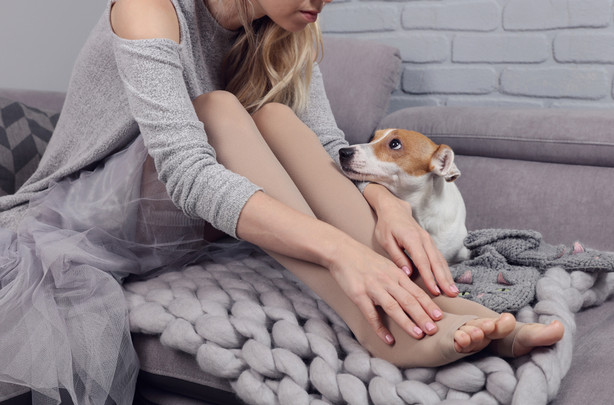 Varicose vein myths
There are many misconceptions and inaccurate information about varicose veins. Here are some of the most common: **- Varicose veins are just a cosmetic issue,
- Varicose veins are always visible, - Varicose veins only affect the elderly, - Varicose veins only affect women, - Treatment for varicose veins is painful and requires major invasive surgery.**
If leg pain or discomfort is disrupting your daily activities, your sleep or is negatively impacting your quality of life, Black recommends you see a physician experienced in treating vein disorders. As with many medical issues, seeking early treatment means dealing with fewer negative consequences as the condition progresses.
What treatment options are available?
When considering treatment options, you may want to start with the obvious — find medical professionals who specialize in comprehensive vascular treatment.
As one of the leading vein centers in the United States, IVC has board-certified physicians who use the latest procedures to eliminate varicose veins, resulting in high patient success rates, few complications and a low rate of recurrence.
Since no two people will have the same vein patterns, treatment varies from person to person.
To ensure you receive the correct diagnosis and treatment, doctors at IVC take the time to get to know you and your veins. Learning about your family and personal health history, as well as the level of pain you experience, helps doctors know which treatment option will work best for you.
As part of the evaluation, a sonographer performs a detailed ultrasound of your legs, mapping out the blood flow and pattern of your veins, leading to a customized treatment plan.
Recovery and results
Most procedures can be done in the office and most patients are able to return to their regular routine and activities within a few hours, though heavy lifting and strenuous activities should be avoided for at least a week.
The mild discomfort most people experience after a procedure can be treated with over-the-counter painkillers, ice packs and compression stockings.
As for results, not only will treatment reduce pain and swelling in your legs, but you will also have legs you'll be proud to show off.
If you or a loved one suffer from painful varicose veins, contact IVC for a complimentary screening.
Editor's Note: Anything in this article is for informational purposes only. The content is not intended, nor should it be interpreted, to be a substitute for professional medical advice, diagnosis, or treatment. Always seek the advice of your physician or other qualified health provider with any questions you may have regarding a medical condition. Any opinions, statements, services, offers, or other information or content expressed or made available are those of the respective author(s) or distributor(s) and not of KSL. KSL does not endorse nor is it responsible for the accuracy or reliability of any opinion, information, or statement made in this article. KSL expressly disclaims all liability in respect to actions taken or not taken based on the content of this article.
×