This archived news story is available only for your personal, non-commercial use. Information in the story may be outdated or superseded by additional information. Reading or replaying the story in its archived form does not constitute a republication of the story.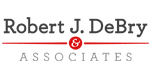 This story is sponsored by Robert J. DeBry—more than 200 years of combined experience practicing personal injury law.
The first blog is credited to college student Justin Hall, who in 1994 created the site Links.net. Hall was merely creating an outlet to get his own writing online, Blogging.com explains.
In the ensuing 25 years, blogging has exploded in popularity. Blogging topics are endless. Some are read by just a handful of people. Others have thousands of avid followers.
Many of the nation's best online writers boast strong Utah connections. Here are some who try to make your life better.
Healthy lifestyle, women's empowerment
After having children and establishing a family, many women want to expand their talents beyond the day-to-day home routines. This is Crystal Escobar's story.
Beginning with her Wannabe Balanced blog, and persevering through years of trial and error creating content, Escobar has seen Wannabe Balanced blossom into a popular YouTube channel and other content media for moms who want a balance between being there for their kids and developing their own passions and talents.
Escobar's is "a mission to create a community of other Wannabe Balanced moms who have the desire to become a better version of themselves in motherhood and business, all while juggling the other demands placed upon them."
Cooking, baking and entertaining
Sometimes, success comes in delicious ways. Maria Lichty and her husband, Josh, were best friends before they married in 2008. But this wasn't any ordinary wedding; they acted as their own caterers.
Many of the wedding guests wanted the recipes to their tasty desserts, so Maria Lichty started posting them on a blog for her friends to access. Soon, strangers started reading the blog, and now, a decade later, Two Peas and Their Pod is the couple's full-time gig.
With recipes ranging from sweet to savory, indulgent to healthy, as well as options for special occasions, the Lichtys' recipe index is sure to tempt the taste buds. That's not to mention their 200-plus cookie recipes and weekly meal plan ideas.
Making every day the best
Some trials seem to last forever, making those who endure them wonder if things will ever get better. This is where Danielle Davis' journey with blogging began. After years of struggling with infertility and heartache, Davis and her husband found they were able to grow and appreciate every day in ways they had never experienced.
These life experiences taught Davis some profound lessons she felt she should share with the world.
In 2013, Davis created the blog Today's the Best Day to "empower women and provide valuable content that will help improve your life, your marriage and your relationship with your family."
Faith-based inspiration
Well-known because of her writing for the Deseret News and LDS Living, Morgan Jones has become a professional at writing faith-promoting stories of others, and herself, about holding on to their belief and trust in God during hard times.
Whether it is through her contributions to the interfaith ministry blog The Small Seed or her personal blog, A Little Pencil, Morgan's perspective and voice are sure to promote sparks of faith in those who need a boost.
Family finances
A New Year's resolution for many people is to save money. With her blogging roots in frugal living and productivity, Jordan Page of Fun Cheap or Free comes from an authentic place of homegrown financial freedom. Facing debt, and the struggle of giving up having what she wanted, she was determined to find another way.
After mastering everything there is to know about family finances, Page lives not by saying "We can't afford it" but instead "How will we afford it?"
Page is energetic and passionate about sharing her knowledge. After years of successfully running her blog, and appearing on many TV shows, she and her husband have launched a Budget Boot Camp, meant to empower families to take control of their money by living frugally and productively — and still attain their dreams.
Compassion, empathy and motivation
If you're looking for a good pep talk and a new perspective on life, look no further than Jenny Noonan Dye. Dye has been blogging on her site, Formerly Phread, for years and is also a popular speaker, podcaster and marketer.
Motherhood
Camille Walker of My Mommy Style wants mothers to be able to make the most out of motherhood, however they choose to do so.
Empowering women to be the best they can be, no matter their life "style," is what Walker and her cousin Melissa Hadfield seek to do. Whether that be through clothes, activities or recipes, their belief is that every motherhood experience is unique and they want to help make the most of it.
DIY sewing and home decor
Designing, sewing and making beautiful clothes is Sarah Tyau's specialty. Whether she's taking old clothes and reinventing them into new and modern outfits or creating custom pieces from scratch, Tyau's blog, Life is Beautiful, is a sight to behold.
Beyond clothes, Tyau also shares DIY projects for her house and decor. Just doing a quick search will show features on various news outlets, showcasing dozens of her stylish projects.
Veronica Romney: LoSoMo
Entrepreneurship and marketing
Trying to figure out how to best grow your business and reach your target audience? Veronica Romney can help. Having been successful for many years balancing life as a mother, wife and runner of four online businesses while holding executive positions at companies like Entrata, Romney uses her experience to empower women in marketing themselves and their businesses. Now the president of LoSoMo, she is more ready than ever to make a difference in the business world and in the lives of entrepreneurial women everywhere.
×