This archived news story is available only for your personal, non-commercial use. Information in the story may be outdated or superseded by additional information. Reading or replaying the story in its archived form does not constitute a republication of the story.
SALT LAKE CITY — A judge on Friday declined to reduce bail for one of two sisters charged in the 2009 death of a Native American spiritual leader and Purple Heart veteran.
Jerah Jean Santos-Ramirez, 30, of Las Vegas, is accused of strangling 62-year-old Lester Janise with belts after they argued over her decision to leave her children at Janise's Midvale home over several days.
Defense attorney Samuel Hanseen said Friday his client has seven children and is a locksmith whose employer could help her move to Salt Lake City and could post her bail if it were reduced from $1 million to $100,000.
"I don't think she's a danger to the community, looking at the criminal history and looking at the evidence of this case," Hanseen said. The only evidence against her is a police interview with her sister, 29-year-old Victoria Bigcrow Clown, he said, and while officers found DNA at the scene, it didn't belong to his client.
Salt Lake County prosecutor Morgan Vedejs said Santos-Ramirez's prior criminal history in other states — including for DUI, fleeing police and impersonating someone else to deceive law enforcement — suggests she is a flight risk.
"I do believe she's a danger to the community and I also do have concerns she's a danger to herself," Vedejs said. Santos-Ramirez has made it clear to family members "she didn't see any reason to keep going on with life," Vedejs said.
Third District Judge Linda Jones declined to reduce bail, saying it's a concern to her that Santos-Ramirez has no family or other ties in Salt Lake County and she has not proposed details of where she would live and work if released from jail.
Janise, a member of the Cheyenne River Sioux Tribe, was a spiritual leader, police have said. He served in the U.S. Army in Vietnam and earned two Purple Hearts, including one after he was injured by a land mine explosion that nearly took his life.
In November, authorities announced prosecutors had filed murder charges against Santos-Ramirez and Clown in his death. After the Unified Police Department absorbed the Midvale Police Department, new detectives began investigating the case in 2014.
According to court documents, the sisters had told officers in 2009 that Janise had given them permission to drive his van back to South Dakota and he was alive when they left his apartment on Christmas Day.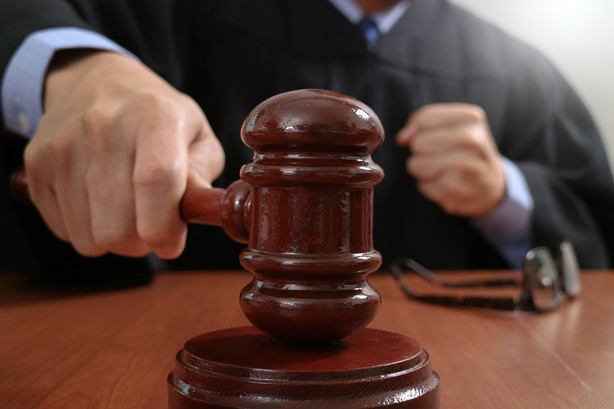 On Jan. 13, 2009, police were called to 7895 S. Candlestick Lane (80 East) to perform a welfare check on him after newspapers began collecting on his porch, according to charging documents. Inside, officers found two belts around Janise's neck, the charges state.
Family members told police that Janise, a family friend of the women, had traveled to South Dakota in December 2008 and returned to Utah with the sisters and their children. Santos-Ramirez left for four days, leaving her four young kids in the care of Janise and Clown, charging documents state.
When she returned, Santos-Ramirez fought with Janise for over an hour, Clown told investigators, before she heard "scuffling and fighting noises" and Santos-Ramirez said they needed to go. Janise was lying on his side on the couch when they left, according to court documents.
Both are charged with murder, a first-degree felony, aggravated robbery, a first-degree felony, and obstructing justice, a second-degree felony. Both remain in Salt Lake County Jail and are next due in court March 19.


×
Photos