This archived news story is available only for your personal, non-commercial use. Information in the story may be outdated or superseded by additional information. Reading or replaying the story in its archived form does not constitute a republication of the story.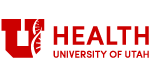 This story is sponsored by University of Utah Health.
Freelance photographer Kristan Jacobsen was just beginning to process her husband's devastating news that he had been laid off from his job of 31 years when the phone rang again. It was a medical provider from the University of Utah with the result of a biopsy taken during her 5 For Life check-up. A small growth on her eyebrow that the 5 For Life dermatologist had viewed with sufficient concern to get it tested had proved to be skin cancer.
"I can't deal with this right now," she thought to herself and told the University of Utah Health employee she'd call back. But when she realized that the end of her husband's employment also meant the demise of his health insurance in two weeks, she realized it couldn't wait.
A week later, she went in for Mohs surgery at 8 a.m. The microscopically-controlled surgery is done in stages with each layer of tissue tested for cancer while the patient waits. The depth of Jacobsen's growth proved larger than expected and by 5 p.m. she had a gaping hole in her face. A plastic surgeon sewed up the wound, although it took hundreds of stitches and left a scar from her forehead down to her ear. "The scar is looking good," she says, adding she's thinking about tattooing on a new eyebrow.
While the outcome of her 5 For Life visit was an initially brutal scar, the alternative — the growth going undetected — could have had far worse consequences. "It's been a great resource for me," says Jacobsen about the 10-year-old program for women over 40.
Until the flagging of the growth on her eyebrow, she had had no significant health care issues and 5 For Life proved the perfect vehicle for a busy woman with a demanding professional and home schedule to address key medical issues all in one go: breast health (mammogram), heart disease (cholesterol and blood pressure), skin check, cervical health (a pap smear which depending on the patient can be done every three years or less frequently) and bone density (a DEXA-scan). The three-hour session, which takes place Saturday mornings throughout the year at various clinics across the Wasatch Front includes a healthy breakfast and chair massage.
"The 5 For Life visit is a sort of an express package," says Midvale-based, Greenwood Health Center physician assistant and family medicine specialist Wendy M Macey. "It accomplishes many things in a short amount of time." What it doesn't do is establish long-term care. But if you go to your local clinic, Macey notes, "you have more of a chance of having a health care provider that is established within that clinic."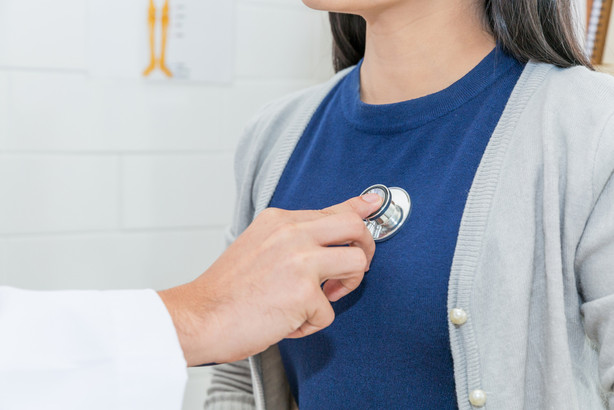 Macey is a passionate advocate for the program. "One of the greatest aspects of 5 For Life is that other than a colonoscopy, you really are able to do all of those things in one appointment. As a professional and mother, Macey says, "Nobody has time. I find when its concise and packaged all of us can follow through better."
A 5 for Life clinic for men was attempted at the South Jordan Health Clinic and ran for 18 months. It didn't take off in the way the women's clinic has, however, and ended. Macey says she still hopes to see 5 For Life expanded to men at some point, although males' stubborn resistance to acknowledging their health needs can sometimes prove to be an obstacle. "Men hate going to the doctor," she says.
First, though, she wants to see a change to only women 40-and-over being eligible for the program. "Women make critical health decisions even down to adolescence," she says, citing her two teenage daughters. "I want them to be making decisions for themselves now. If we want to treat women for the life cycle, that's where we need to focus it, as well as super-active seniors."
After all, she adds, "You affect the female, you affect the whole world."
Editor's Note: Anything in this article is for informational purposes only. The content is not intended, nor should it be interpreted, to be a substitute for professional medical advice, diagnosis, or treatment. Always seek the advice of your physician or other qualified health provider with any questions you may have regarding a medical condition. Any opinions, statements, services, offers, or other information or content expressed or made available are those of the respective author(s) or distributor(s) and not of KSL. KSL does not endorse nor is it responsible for the accuracy or reliability of any opinion, information, or statement made in this article. KSL expressly disclaims all liability in respect to actions taken or not taken based on the content of this article.
×