This archived news story is available only for your personal, non-commercial use. Information in the story may be outdated or superseded by additional information. Reading or replaying the story in its archived form does not constitute a republication of the story.
AROUND THE SHIELD — Two years ago, Michael Davis was coming off the bench in BYU's secondary for half of his senior season.
On Sunday, the 6-foot-2, 196-pound native of Glendale, California was starting at cornerback for his hometown Los Angeles Chargers.
Davis made two tackles and two passes defended in the Chargers' 23-17 win over Baltimore in Sunday's wild card round of the NFL Playoffs.
Former Utah star Eric Weddle tied for the team lead with seven solo tackles, including a tackle for loss, in Baltimore's defeat.
Los Angeles (13-4) will play at second-seeded New England (11-5) (featuring former BYU linebacker Kyle Van Noy) in next week's divisional round. The former San Diego franchise hasn't won two postseason games since 2007.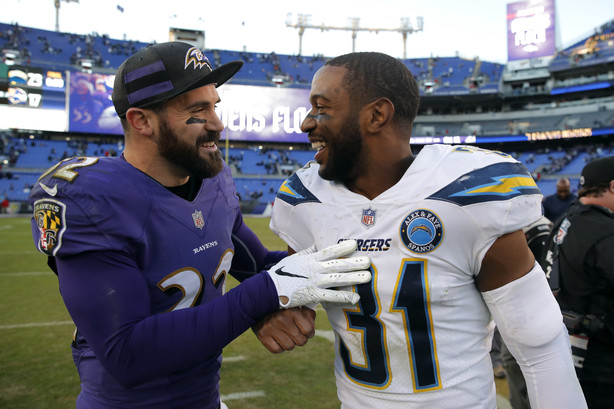 Eagles 16, Bears 15 -------------------
Nick Foles threw for 266 yards and two touchdowns with two interceptions, and the Eagles held on as the Bears missed a last-second field goal to advance past the Bears.
Former Highland High defensive end Haloti Ngata played but did not register a tackle for Philadelphia.
Former Utah State long snapper Patrick Scales played on special teams for Chicago, registering 11 snaps on punt and field goal unit.
The Eagles will play former BYU quarterback Taysom Hill, former Utah safety Marcus Williams, and the New Orleans Saints at 3:40 p.m. MST Jan. 13 in the divisional round.
Dallas 24, Seattle 22 ---------------------
Former Utah State linebacker Bobby Wagner had five tackles in the Seahawks' 24-22 loss to the Cowboys.
Former Bingham High tight end Dalton Schultz played for Dallas, but was not targeted as Dak Prescott completed 22-of-33 passes for 226 yards and a touchdown.
The Cowboys advance to face the Rams, which features former Utah State punt returner JoJo Natson, in the divisional round.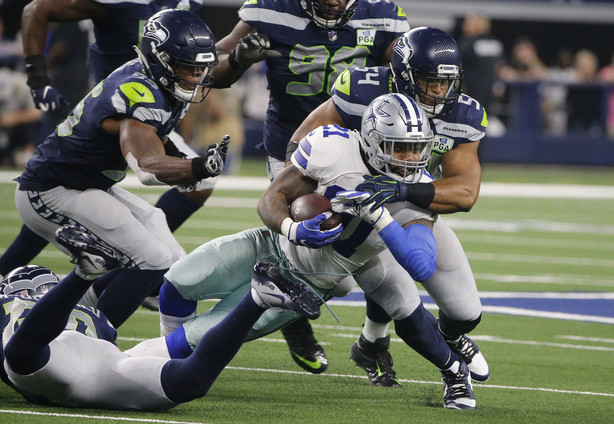 Indianapolis 21, Houston 7 --------------------------
Andrew Luck threw for 222 yards and two touchdowns to help the Colts cruise past the Texans.
No local college or high school football players played in this game, but former BYU offensive lineman De'Ondre Wesley is a member of the Colts' practice squad.
Indianapolis will face the former BYU offensive lineman Andy Reid-coached Chiefs in next week's divisional round, Saturday, Jan. 12 at 3:35 p.m. MST.
×
Related Stories