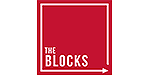 This story is sponsored by THE BLOCKS.
Every year THE BLOCKS — downtown Salt Lake's Cultural Core — fills with holiday shoppers, art lovers and adventure seekers alike. If you're looking for a little something extra to do in town, we have a few suggestions.
Lights, candy art, murals and the Last Hurrah!
You may be among the throngs that enjoy the dazzling lights and charming creches at Temple Square. If spectacular light displays are your thing, there are some extra options for you nearby in THE BLOCKS.
Local artists have created beautiful candy dioramas in the Macy's windows on Main Street just below South Temple. Head over to City Creek Center to enjoy these intricate holiday-themed candy creations.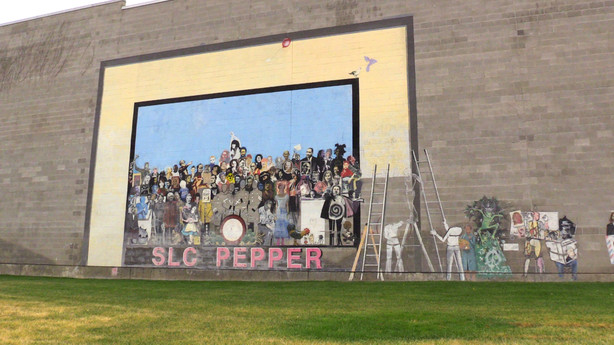 We also suggest a tour of street art in THE BLOCKS. Guide yourself through the city using our interactive map https://theblocksslc.com/map/ and find the following works:
SLC Pepper by Jann Haworth — 250 S. 400 West.
The many murals at The Gateway — 400 W. 100 South.
Salt Palace Subway by Traci O'Very Covey, Chuck Landvatter, Evan Jed Memmott, Matt Monsoon, Jimmi Toro and Alexis Rose — 40 S. 200 West.
Utah Jazz mural by Trent Call — 100 S. Main Street
Ave Maria by El Mac and Retna and various murals — 160 E. 200 S. (go down the alleyway!)
Murals at Ken Sanders Rare Books — 268 S. 200 East.
Skip the Times Square ball-drop this New Year's Eve and head down to The Gateway for Last Hurrah! This popular local celebration features live music, cultural performances, food, drinks and more. Last Hurrah is the largest NYE celebration in Utah and is free and open to the public from 8 p.m. - midnight.
Ballet West's 'The Nutcracker' and other holiday shows
Ballet West's The Nutcracker performed at the Capitol Theatre is a treasured Utah tradition and is one of the best productions in the country.
Other shows to check out while you're in THE BLOCKS:
The Off Broadway Theatre — Muffet's Christmas Carol, ends Dec. 29.
Sackerson — The Distance of the Moon, ends Dec. 22.
See a full list of events at https://theblocksslc.com/.
Holiday treasure hunting
Up your gift-giving game this year and get your friends and family something made by a local artist or craftsperson!
Check out these galleries for beautiful and meaningful gifts: Modern West Fine Art, Hope Gallery, Southam Gallery, God Hates Robots, Urban Arts Gallery, Michael Berry Gallery, Art Access and Art At The Main.
Galleries aren't the only places where you can purchase artwork. You will find retailers across THE BLOCKS with works by local artists. Check out this list to discover new places to shop this holiday season.
Park once (or use TRAX) and take the free Jingle Bus around town. It runs from 5 p.m. to 10 p.m. daily through Dece. 31. Hop on and off between The Gateway, Temple Square, City Creek Center, Gallivan Plaza and Capitol Theatre.
The gift of performance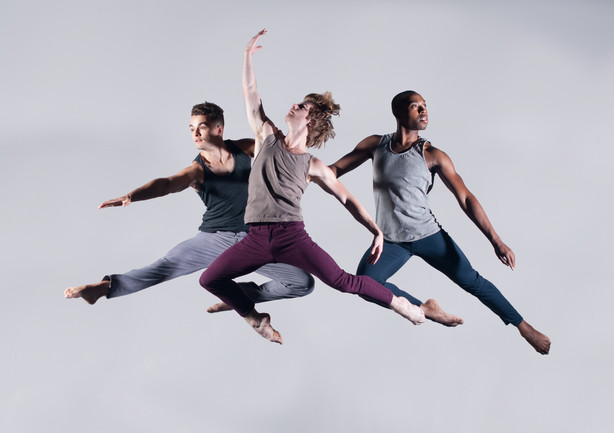 Tickets to any of these resident companies are sure to be a hit!
Repertory Dance Theatre — Emerge, Jan. 4 & 5, 2019.
Ririe-Woodbury Dance Co. — The Live Creature and Ethereal Things, Feb. 1 & 2, 2019.
SB Dance
Pygmalion Productions — Wait, Feb. 21-Mar. 9, 2019.
Plan-B Theatre — Theatre Of Color, Mar. 28 - Apr. 7, 2019.
Ballet West's remaining shows of the season: Swan Lake, Feb. 8–23, 2019 / Onegin, Apr. 5–13, 2019 / Choreographic Festival, May 9–11, 2019.
THE BLOCKS is a visionary initiative of the city and county to promote the abundance and vibrancy of our creative community, facilitate partnerships and collaborations, and activate underutilized spaces to establish downtown Salt Lake City as the premier cultural district of the Intermountain West.
×