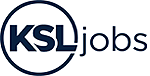 This story is sponsored by KSL Jobs.
This article was originally published March 15, 2015.
When it comes to competitive job interviews, the first impression an interviewer has of you may be the one thing that will make or break your chances of landing the job. If you are passionate about the company or career for which you are interviewing, you need to make sure the first impression will be a lasting one.
Here is a list of ways you can be sure to make a solid first impression.
Dress appropriately
What you choose to wear says a lot about you. After all, the interviewer will see you before he or she greets you. It is best to not dress in casual clothes, even if the company's dress code is casual. It may be worth reading some of the advice available online about job interview clothing for both men and women beforehand. And if you have to buy certain items, please please make sure all tags have been removed prior to the interview.
Be prepared
You can never be too prepared when it comes to a job interview. Bring extra copies of your résumé and cover letter to have on hand, if needed. If you were asked to bring samples of your work in a portfolio, make it as perfect as possible. Learn everything you need to know about the company. The little things will be very impressive to the interviewer.
Communicate good body language
It's crucial to have proper body language the entire time you're in the office of the company for which you are interviewing. You never know who could be watching you. While waiting for an interview to start, sit with your back straight and have an open chest. These are signs that show you're confident. Don't take it too far though. "Elongating your legs or throwing your arm across the back of your chair can make you appear too comfortable, even arrogant," warns Mark Bowen, author of "Winning Body Language."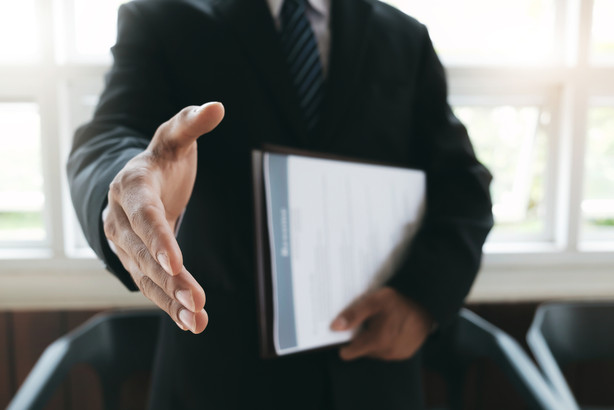 Give a firm handshake
Surprisingly, the way you shake the interviewer's hand sends him or her an instant message. A limp, weak handshake tells the interviewer that you may be nervous or not prepared, whereas a firm, strong handshake lets him or her know you're confident and glad to be there. An important note: This advice doesn't apply in all cultures. An overly strong handshake could be viewed as disrespectful in other places. This article from Business Insider goes over proper handshake etiquette in 14 different countries.
Avoid eating Oreos or garlic bread beforehand
Nobody wants to smell bad breath or see cookie crumbs in between your teeth. Yes, the interviewer may remember you forever but for all the wrong reasons. Make sure your breath and teeth are squeaky clean.
Ask smart questions
Many times at the end of an interview, the interviewer will give you a chance to ask any questions. If you want to make a lasting impression, ask questions that show your interest in the company. A couple ideas include, "What do you expect me to do in order to help you and others in the company achieve goals?" and "What are some challenges I might have if I am hired?"
Find a connection
In a blog post on PongoResume.com, interviewing expert Michael Neece says, "The candidate who gets the offer is the one who makes the strongest emotional connection." The interviewer should feel comfortable with you so he or she knows he or she can work with you. You can find a connection through doing your research on the company beforehand and paying attention during the interview. If you notice a common interest between you and the interviewer, don't be afraid to say something.
Say people's names
Have you ever noticed how you pay more attention to someone talking to you if they say your name throughout the conversation? The same goes for an interview. Saying the interviewer's name during an interview will show him or her you respect him or her enough to remember names.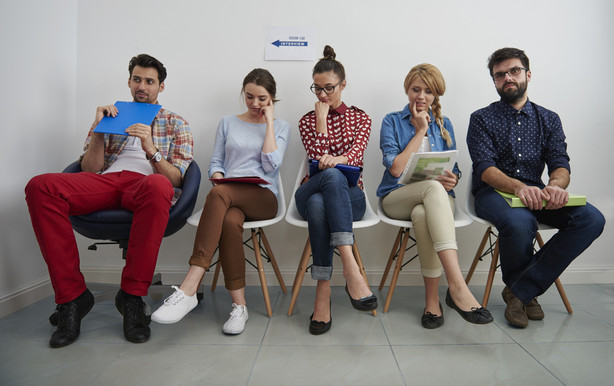 Be confident
Do you know you're the perfect fit for the job? Then don't be afraid to show it. Self-confidence can be a determining factor during an interview. Maintain good eye contact, and do what you can to show you are the best candidate. Also, be sure to give correct and honest answers when asked questions, even if you don't know the answers they are looking for.
Be yourself
No matter how badly you want the job, if you don't act like yourself during an interview, you won't know whether or not you truly fit in with everyone else. Not fitting in can lead to a not-so-pleasant experience if you end up getting hired. Be yourself so the interviewer can be impressed with the real you.
Show appreciation
Before leaving an interview, thank the interviewer for his or her time and state that you look forward to hearing back from him or her soon. Another idea is to send the interviewer a thank-you note, which can include not only your appreciation, but a reminder with some points mentioned during the interview on why you are the best person for the job.
Made it through this whole article? Congrats! You are now ready to make an unforgettably good first impression. Now go find and apply for your dream job on KSL Jobs.
×