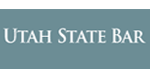 This story is sponsored by Utah State Bar.
When life requires legal services, some hesitate to contact an attorney out of fear of expensive legal fees. However, many common legal services can be handled inexpensively. Attorneys set their own rates, so shop around for the best price.
Here are 10 common legal services that typically cost less than $500.
Review of legal documents
Whether it's forming your business, filing for divorce or establishing estate proceedings, online do-it-yourself legal documents are a popular way to make sure required legalese is a part of your important legal matters.
However, it can be difficult to know whether these documents were filled out and filed correctly.
A legal review by a practicing, Utah State Bar licensed attorney can make all the difference. For as little as $150, an attorney will review your paperwork, check filing protocols and make sure your case is ready to move forward.
Incorporate a business
Starting a business is a complicated process.
Knowing the difference between an S-corp or a C-corp, partnerships and LLCs, and other business legal requirements, can be overwhelming.
An attorney can help you with these questions and many attorneys will complete the process for as little as $300 plus state filing fees. Professional legal counsel can help you navigate the murky waters of starting a business.
From corporate structure to payroll and HR concerns, a lawyer will help your business get started properly.
Estate planning
Planning for the unexpected might not be at the top of your to-do list, but an attorney can review your circumstances and help you ensure your family is protected.
Everyone should have a plan in place to protect their family against the loss of a loved one. If you already have an estate plan in place, an attorney will review it for as little as $150.
Having important asset, health and monetary affairs in order should the unexpected occur is a price many families can't afford not to pay.
Debt and collections
When a person is sued for collection of debt, and do not respond, a judgment may be issued against them, affecting their credit and forcing them to pay out money they may not owe.
Handling this threat by yourself is difficult and complicated.
For as little as $200 an attorney will guide you through the process of defending yourself against a collections lawsuit. Hiring an attorney may save you hundreds or even thousands of dollars.
Before a court issues a judgment against you, make sure to take advantage of the protection of a lawyer.
Domestic issues
Hopefully, domestic issues are never a part of life. However, should you become concerned with back child support, domestic violence, parental rights, alimony or other concerns, you owe it to yourself to talk to an attorney.
The Utah State Bar has programs to aid you in accessing legal representation, including its Modest Means program that provides financial assistance to those needing a lawyer. There's also a free legal clinic, Tuesday Night Bar, that occurs every Tuesday in Salt Lake City. See the Utah State Bar website at www.utahbar.org for details.
Employment law
Should you find yourself being overworked without fair compensation, talking to a lawyer about your rights as an employee might be just the step needed for recompense.
An attorney will review your case and advise you on the proper steps for as little as $300. Don't let an employer take advantage of your work. If you have concerns about your employment, talk with an attorney to help you understand your rights.
Divorce
Going through a divorce is hard, but the legal proceedings don't need to be.
Representation in an uncontested divorce can cost as little as $300 plus filing costs. Having someone on your side during this difficult process can ease a lot of worry and stress, and it's more affordable than you think.
Wills and living wills
Having a will or living will in place if disaster strikes could make all the difference for your family.
An attorney will draft your will or prepare a living will for as little as $500. It's a good idea for everyone to have a will, regardless of your financial circumstances. An attorney can guide you through the process of ensuring your assets and your family are protected.
Real estate law
Purchasing real estate can be challenging, often involving hundreds of thousands of dollars. Attorneys are available to review real estate contracts for $250. You can protect yourself and your new home by having a legal professional review your contract to purchase. Questions such as price increases, earnest money payment and many other factors can be reviewed to ensure you are protected.
Criminal law
Whether it's a DUI or a speeding ticket, being properly represented in court can be a lifesaver. Having an attorney to guide you through the criminal process can be a big help to someone navigating the criminal justice system.
No matter your legal needs, having a licensed Utah State Bar attorney on your side is a price well worth paying. Find your attorney today at utahbar.org and get the peace of mind you need for settling the affairs in your life.
×