This archived news story is available only for your personal, non-commercial use. Information in the story may be outdated or superseded by additional information. Reading or replaying the story in its archived form does not constitute a republication of the story.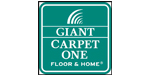 This story is sponsored by Giant Carpet One Floor & Home. The one store for your perfect hardwood, carpet, laminate, vinyl or tile floor!
Just like anything in your home, the types of flooring you decide to invest in will depend entirely on your wants, needs and budget. However, there are a few rules of thumb and considerations to keep in mind when picking flooring types. For instance, while carpet may be nice and comfortable in a bedroom, it doesn't work well in a bathroom.
Here is a quick guide to today's most popular flooring types and the rooms they do best in.
Natural hardwood
Hardwoods saw huge success in the 1980s, but they are still a top contender for popular high-end flooring. The classic look of natural wood plus their ability to be refinished make hardwoods a good choice for those looking to increase the value of their home. But hardwoods are vulnerable to scratching, warping and other changes, according to Consumer Reports.
If you have pets and young children, hardwood flooring may not be the best option. Something else to consider is that natural hardwoods are usually more expensive than other flooring options. However, there's nothing quite like that natural hardwood look.
Engineered hardwood
Another option to consider if you like the look of wood is engineered hardwood. High-quality types of engineered hardwoods can be sanded and refinished, according to Angie's List, and they aren't as vulnerable to expansion and contraction as natural woods are.
One other advantage to engineered hardwood is that the planks can be wider because of the added support of the plywood base. Wider planks mean less time to install. When compared with solid hardwoods, engineered ones can be much cheaper or much more expensive — it all depends on what quality veneer you want.
Best rooms for hardwood: With lifestyle needs in mind, engineered and natural hardwoods work well in the living room, rarely used dining areas and potentially low-traffic areas, such as a guest room. Remember that hardwood will be noisier than carpet or vinyl and laminates, which is why some well-placed rugs might be in order.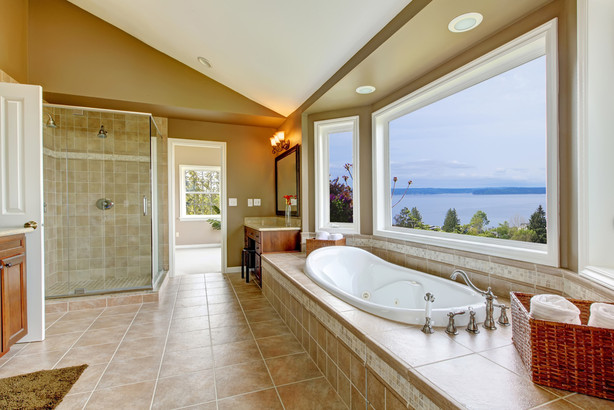 Tile
What once was a useful option for keeping water out of your subfloor, tile has now grown and expanded to become versatile and beautiful flooring. Although tile costs more upfront to install, the savings from water protection and durability are worth the effort. What's more, tile now comes in all sorts of colors, textures and varieties, including tile that looks like wood or even fanciful mosaics. Whatever style you choose, you can rest assured that properly installed tile has a long life span and protects against mold and other water damage.
Best rooms for tile: Bathrooms are an obvious choice for tile because of the amount of moisture. Kitchens are especially a great place for tile since the potential for spills is very high. Laundry rooms, foyers, mudrooms and entryways are also perfect places for tile, to make cleanup easier. However, tile can also work well in hallways and living areas, especially when paired with rugs or radiant heating to keep feet warm.
Carpet
Much like the above-mentioned flooring types, carpet has changed since its inception. Carpet used to be most homeowners' top choice for wall-to-wall coverage, but many owners quickly realized this didn't fit their needs very well. However, new carpet pads and types allow families with pets and young children to enjoy the carpeted life.
Stain-resistant carpet uses a chemical coating to repel food, drink and other spills, according to How Stuff Works. Saxony carpets offer variety and a formal look, while Frieze or California shags, according to The Spruce, work well for busy households due to their long fibers. Berber provides a unique look for a home office or basement, and cut and loop is the latest in home decor trends. Whatever you choose, make sure it's something that meets your family's needs.
Best rooms for carpet: Carpeted bedrooms always offer a warmth and softness that everyone wants in their sanctuary. A guest room may do better with a carpet with lower pile and a bigger pad for comfort and the potential to double as a home office. Stain-resistant carpet in the playroom or family room works well to keep kids safe and the floor clean.
Laminate
Made of a dense fiberboard with a printed photo underneath a protective plastic layer, laminate is the latest development that allows homeowners to have the wood look without the cost. Laminate is typically cheaper and easy to install, and it holds up well under pressure and scratching. Although more natural-looking than vinyl, laminate is more vulnerable to standing water than vinyl. Overall, laminate has a natural thickness and warmth that makes it feel more like real wood, which increases its resale value.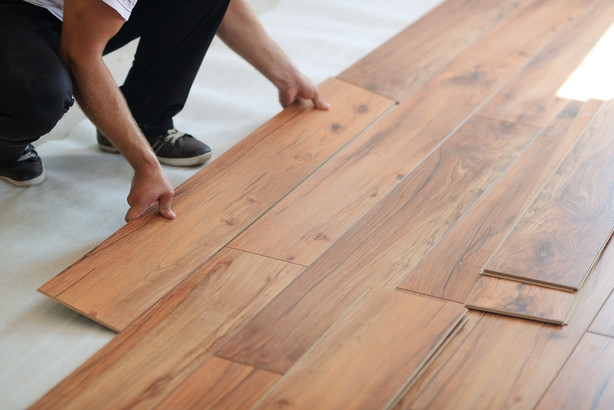 Best rooms for laminate: While laminate can work beautifully in the kitchen, it's probably not the best choice for bathrooms because of moisture. However, as long as you mop up spills when they occur, there's no reason laminate can't perform well in any kitchen, dining area or living room. It provides a nice look without the extra cost of a natural flooring type, and installation is fairly easy.
Vinyl
Vinyl has certainly come into its own, with its stain and scratch resistance, as well as many vinyl types' capacity of being completely waterproof. Vinyl's latest trends include luxury vinyl tile (LVT or LVP), which looks great and is affordable. With such durability and reasonable pricing, vinyl flooring is becoming a top choice of many families.
Best rooms for vinyl: Kitchens, bathrooms and living areas do well with vinyl, provided there is adequate sun protection. Mudrooms and entryways are also a good place to put vinyl flooring if you're worried about tracked-in moisture.
No matter what flooring type you choose, make sure you have a good idea of what's out there and all the many options available to you. Start with visiting a certified flooring showroom in your area, such as Giant Carpet One, where you can view thousands of flooring types with the help of a professional.
×