Estimated read time: 6-7 minutes
This archived news story is available only for your personal, non-commercial use. Information in the story may be outdated or superseded by additional information. Reading or replaying the story in its archived form does not constitute a republication of the story.
Cybersecurity has never been as important as it is now. According to Medium, in the first seven months of 2018 alone, more than 600 data breaches were reported in the United States, with more than 22 million records exposed.
There were more than 1,300 breaches in 2017. With data being exposed in such high numbers, every consumer in this digital age must make cybersecurity a priority. Here are five reasons to do so.
Identity theft
Identity theft is the gateway crime to a world of other crimes that may be committed when using fraudulent information. According to Matt Tatham for Experian, identity theft occurs when someone uses your personal information to commit crimes or fraud.
Identity theft can occur in various ways, Tatham says. All involve in some way gaining access to personal information such as your driver's license, Social Security data, bank accounts, credit cards, etc.
With so many ways identity theft can happen, it's no surprise that 15.4 million Americans were victims of identity theft in 2016, according to Javelin Research. Additionally, Tatham writes, ID theft has been among the top consumer complaints with the Federal Trade Commission for the past 17 years and ranked as the No. 1 consumer complaint from 2000 to 2015.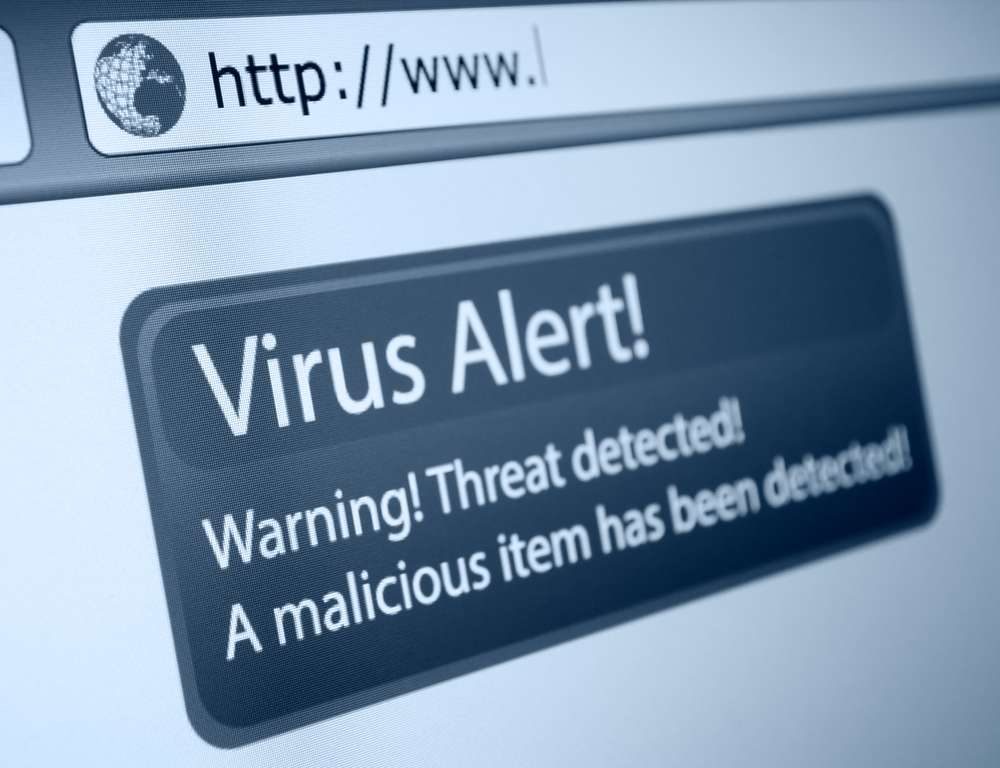 Viruses
Viruses have been around from the beginning of the digital age, but that does not mean their impact has lessened over the years. In fact, they're more prevalent than ever.
According to a survey by AlertSec reported by CIO, only 45 percent of laptop users use any sort of anti-virus protection. The survey also found that most people considered smartphone encryption to be more important than laptop protection, but password-protected smartphones provide a false sense of security — and many of them are easier to hack into than consumers expect.
Interestingly, phones and laptops tied to Windows-operated PCs have seen a decline among the most affected groups of devices. What used to be one of the most popular ways of accessing the internet has now shifted toward mobile devices, according to Network World's Tim Greene.
Greene notes that among all smartphone virus-related incidents, Android devices were targeted 81 percent of the time, with iPhones only accounting for 4 percent of all cases.
If you own a smartphone, be cautious about the apps you download, suspicious sites, the computers you connect to, message attachments and Bluetooth connections. Any of these can contain a malicious virus that can infect a smartphone or computer.
Scams
Scams are nothing new, but the methods by which they come to you might be. Whether the scam is someone posing as a government official or a kidnapper holding a loved one for ransom, or any other convincing false claim, perpetrators are making great paydays. In fact, the Insurance Information Institute says that within the fraud class of identity theft and cybercrime findings of the Federal Trade Commission, impostor scams were the most reported and ranked first among the top 10 fraud categories identified by the FTC — accounting for $328 million in consumer losses in 2017.
Fraud
On a more global scale, fraud is rampant in more ways than just scams. A cybercriminal can hurt a person or a business through many methods, such as false loans, credit card purchases or driver's license identity theft.
Businesses are often affected the most by fraudulent activity. Experian found in a 2017 survey that 63 percent of businesses had the same amount or more fraud losses in the year leading up to the survey, and only 40 percent feel "very confident" in their ability to detect fraudulent activity online.
Credit history
One of the more popular ways cybercriminals might harm you is by creating new accounts with your credit information. Should this happen, it can be a difficult and complicated process to get those accounts removed and get your credit score back where it should be.
One way to avoid or reduce the effects of this threat is to create a fraud alert with any of the three major credit bureaus.
"If someone has misused your personal information — or even if you're concerned about identity theft, but haven't yet become a victim — you can place a fraud alert," according to the Federal Trade Commission. "For example, you may want to place a fraud alert if your wallet, Social Security card, or other personal, financial or account information is lost or stolen. You also may want to place a fraud alert if your personal information was exposed in a data breach. A fraud alert is free. The credit bureau you contact must tell the other two about your alert. A fraud alert can make it harder for an identity thief to open more accounts in your name. When you have an alert on your report, a business must verify your identity before it issues credit, so it may try to contact you."
Denial of service or distributed denial of service attacks (DoS)
If you own a business, upping your cybersecurity should be a top priority if only for this one reason: denial of service attacks (DoS). What is a DoS attack? Essentially, a hacker finds a way into your network, shuts down all traffic over the network and demands a ransom payment so they won't permanently shut down and infect your network and all devices associated with it.
DoS attacks have gotten bigger each year. The Register's Iain Thompson explains that earlier this year, a wired telecommunication carrier received a massive wave of traffic hitting 1.7 terabytes per second, whereas only two years ago, the record was less than half this size, at 602 gigabytes per second.
Criminals are finding ways to make their attacks on business larger and more widespread than ever before, with more than 33 percent of businesses being affected in 2017, up from 17 percent the year before, according to a Kaspersky Lab report related by TechRepublic.
If you or your business needs to step up your cybersecurity, reach out to the Salt Lake Chamber. With insight on the needs of Utahns and security threats, it is a great resource to help in bolstering against future cybersecurity issues.
×