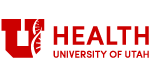 This story is sponsored by University of Utah Health.
Michelle Bach-Harrison knew her daughter Caylin would need extra attention when she was born. The baby was diagnosed in utero with bilateral multi-cystic kidney dysplasia and doctors had warned Michelle that her lungs might not be developed at birth and she might not be able to breathe.
"She was born screaming and crying and breathing on her own. That was a good introduction to her," said Bach-Harrison. "The nurse picked her up and passed her right through the window to the NICU."
Caylin is one of the thousands of babies who have spent time in the neonatal intensive care unit at University of Utah hospital. In its 50-year history, the NICU has gone from just four beds to caring for as many as 55 infants at a time. And as the unit has gotten bigger the babies they care for have gotten smaller.
---
"We now can care for babies born at just 23 weeks gestation."Some weigh as little as 400 grams — or just under a pound. They can fit in the palm of your hand."
---
"We now can care for babies born at just 23 weeks gestation," said Dr. Mariana Baserga, a neonatologist and medical director of the unit. "Some weigh as little as 400 grams — or just under a pound. They can fit in the palm of your hand."
Premature birth is just one reason a baby may end up in the NICU. Babies born through a difficult delivery with complications, those who develop problems in the first days of life, or those with expected difficulties like Caylin also are cared for in the unit. All are given the same excellent care with the most advanced technology available.
"Over the years our incorporation of life support techniques has expanded and advanced," said Baserga. "techniques to help support lung development. We try to stay current with all the state of the art technology and clinical interventions."
The NICU team is made up of about 200 people in many different roles. There are neonatologists, neonatal nurse practitioners, bedside nurses, respiratory therapists, lab technicians, a dedicated perinatal transport team and more. When parents bring their babies into the unit they become a part of the team as well.
"It's a family-centered NICU. The family is expected to be part of the healing of the baby," said Baserga. "We want them to have time with their baby to bond, to do skin-to-skin time, and to be involved in the baby's care."
It's that involvement with Caylin in the NICU that Bach-Harrison remembers well. "The nurses were really wonderful allowing me to be a part of her care," she said. "They let us participate in taking her vitals and changing her bum. They were very supportive and gave a lot of tips and guidance."
The family-centered ethic in the NICU extends beyond care for the newborn to care for the parents as well. The team also gives emotional and mental support for moms and dads who are thrust into an unfamiliar and scary situation.
"For most families, it's a shock. They were expecting to have a healthy baby but the baby ends up in the NICU," said Baserga. "It is a trust situation, we work really hard to gain that trust."
Bach-Harrison still remembers the kindness of the staff during Caylin's NICU stay. "They gave me a shoulder to cry on when I needed it," she said. "They also were very informative and made sure we understood everything that was going on. I always came in with a list of questions in my mind. If I didn't understand they always took the time to explain it so I could grasp what was going on with her."
The heart of the NICU at the University of Utah hospital is the staff providing that excellent care for babies and parents alike. For 50 years they have gone above and beyond for both making the unit a second home during a difficult time. They will hopefully be doing it for at least another 50.
"It takes a special person with quite a bit of passion and love to work in the NICU," said Baserga. "It also takes someone with a lot of patience because these babies take a lot of time to grow and leave the NICU safely."
"You trust them to take care of your baby when you're not there and they do an amazing job," adds Bach-Harrison. "As a parent, it's hard to see your kid in the NICU. You walk away feeling like they love your kid as much as you do."
×