SALT LAKE CITY — Even if you are a novice gardener, zucchini is a plant that is relatively easy to grow and often yields a generous harvest. In fact, sometimes by late summer, there is so much zucchini growing in your garden, you don't know what to do with it all.
Zucchini is very versatile, having a mild flavor that works well in many recipes from sweet to savory. It is low in calories and loaded with vitamins and minerals like fiber, vitamins C & B6, folate, potassium and manganese.
I love a warm slice of zucchini bread as much as the next person, but after baking loaf after loaf (and even freezing a few for later), I need something else to make with all the zucchini popping out of my garden.
If you're wanting to switch up your zucchini recipe routine, check out these 10 healthy and delicious zucchini recipes:
1. Cheesy Zucchini Tortilla Quiche
Start your day off with some zucchini by adding it to breakfast.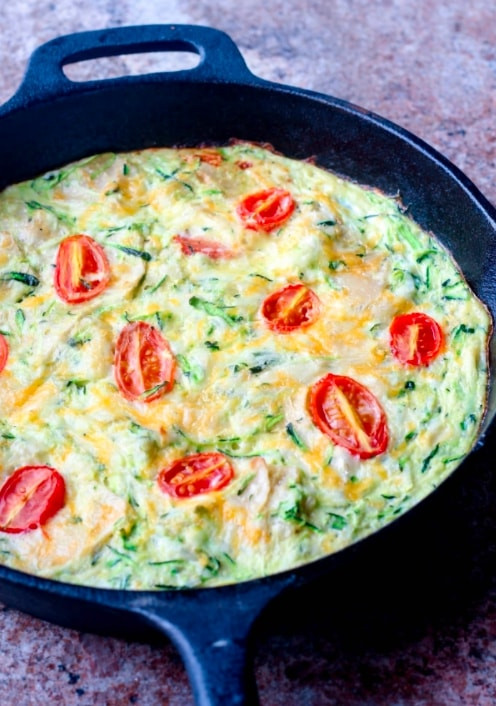 — via Kelli Shallal, registered dietitian nutritionist and personal trainer, Hungry Hobby.
2. Zucchini Noodle Spaghetti Salad
A quick and easy side dish for potlucks or cookouts.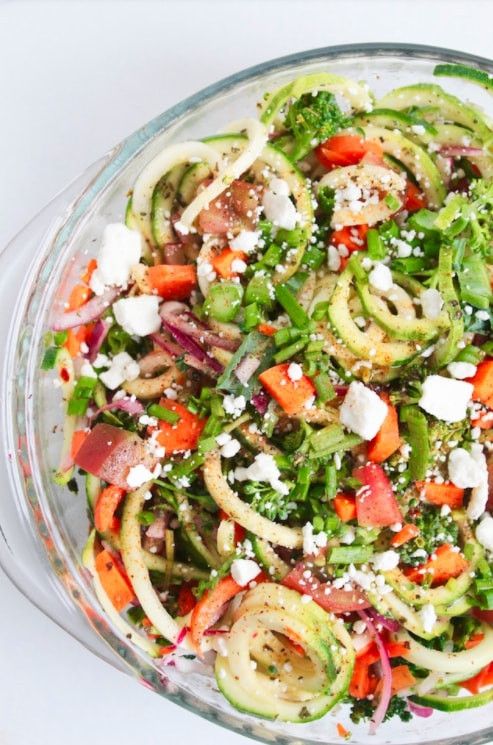 — via Emily Cooper, registered dietitian nutritionist, Sinful Nutrition.
3. Shaved Zucchini Salad with Corn & Feta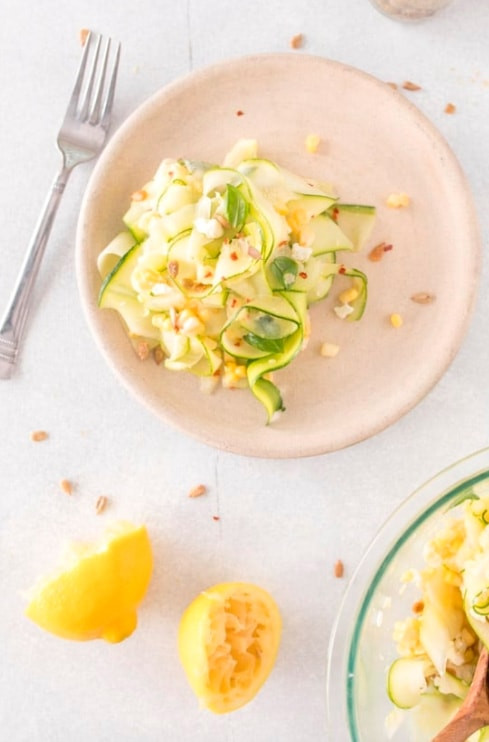 — via Rebecca Clyde, registered dietitian nutritionist, Nourish Nutrition Co.
Swap out the tortillas with zucchini in this weeknight dinner classic.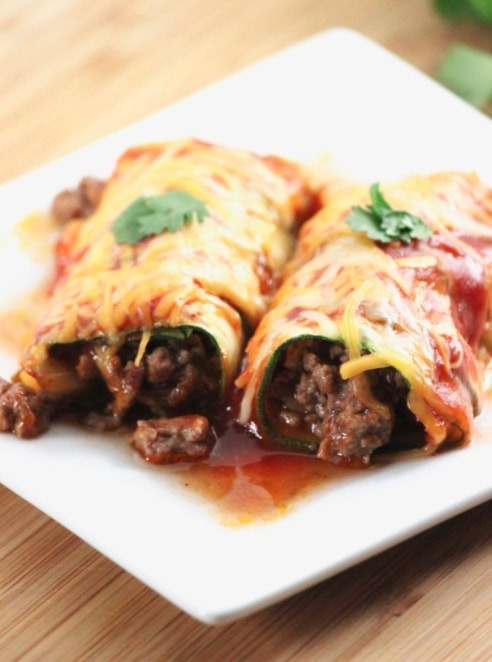 — via Kristen Smith, MS, RD, Creator of 360 Family Nutrition.
5. Roasted Summer Vegetable Panzanella
Toss your zucchini in the oven with other summer veggies in this savory salad.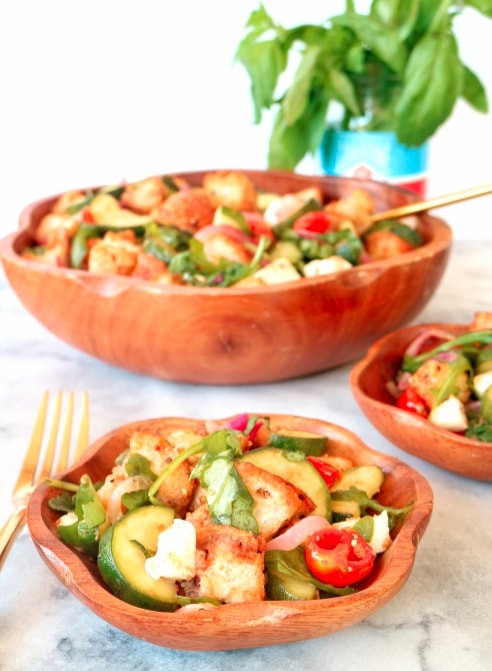 — via Karman Meyer, registered dietitian and recipe creator at TheNutritionAdventure.com.
Mix your zucchini with some seafood in these lunch-worthy patties.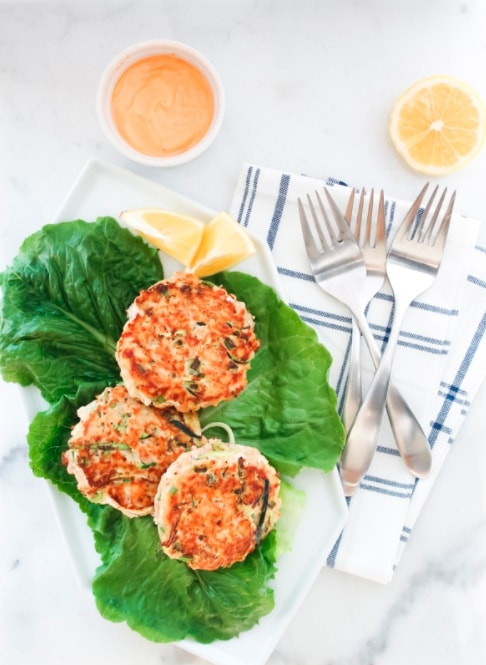 — via Stephanie Wagner, RDN, LDN, Stephanie Lee Nutrition.
7. Double Chocolate Zucchini Oats
Zucchini + Oats = Zoats!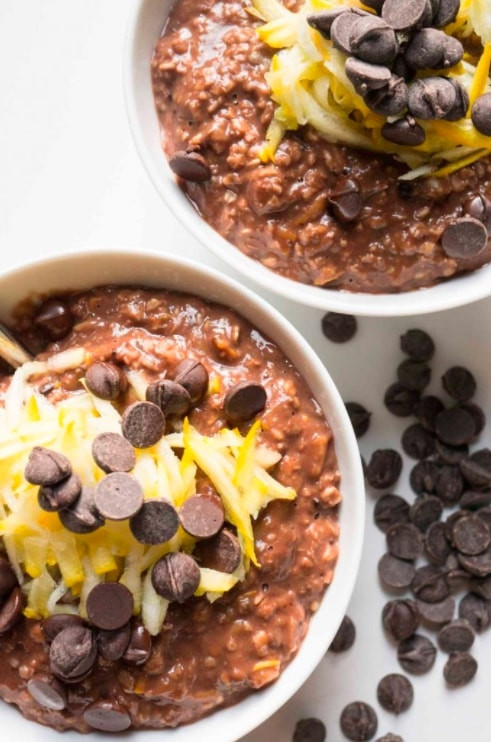 — via Jessica Penner, registered dietitian, www.smartnutrition.ca.
Make your pancakes savory with these zucchini-filled flapjacks.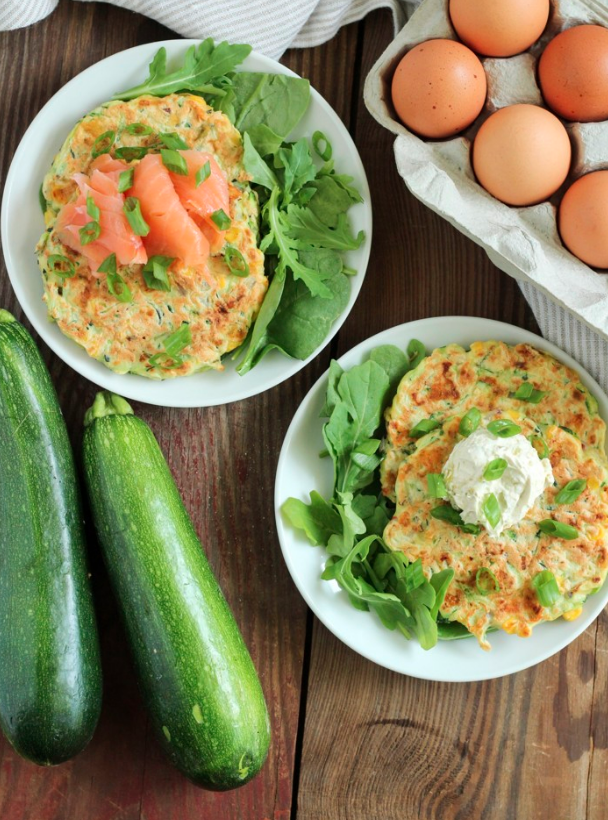 — via Cara Harbstreet, MS RD LD, Street Smart Nutrition.
9. Grilled Zucchini with Mint, Lemon and Feta
Enjoy every bit of summer by cooking your zucchini outdoors.
— via Erica Julson, MS, RDN, CLT, Erica Julson.
Comfort food gets a makeover in this cheesy dish.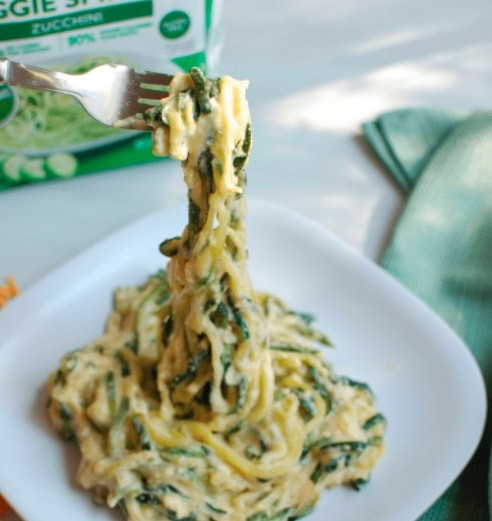 — via Chrissy Carroll, RD and USAT Level I Triathlon Coach, Snacking in Sneakers.

Brittany Poulson is a Utah registered dietitian and certified diabetes educator. She shares her passion for health, food and nutrition on her blog, www.yourchoicenutrition.com, where she encourages you to live a healthy life in your unique way.
×
Photos