OGDEN — There's a word going around Weber State's fall football practices that a lot of coaches shy away from — but head coach Jay Hill is running head-on into.
Expectations.
Coming off the most successful season in program history, an 11-win campaign, a Big Sky co-championship and two FCS playoff wins for a final national ranking of No. 5, the Wildcats have a new set of expectations to manage.
And Hill is embracing them.
"When we took this job and there were no expectations, that was no fun," Hill told KSL. "When the fans and even the players were just content with just a couple of wins per year and hoping to compete. That was no fun.
"I promise you the coaches put more pressure on ourselves than the fans do. That's good. We don't want to be mediocre. We don't want low expectations."
That's good — because the country is looking.
Even after sending All-American cornerback Taron Johnson to the Buffalo Bills and tight end Andrew Vollert to the Arizona Cardinals, Weber State still has a mountain of expectations placed upon it.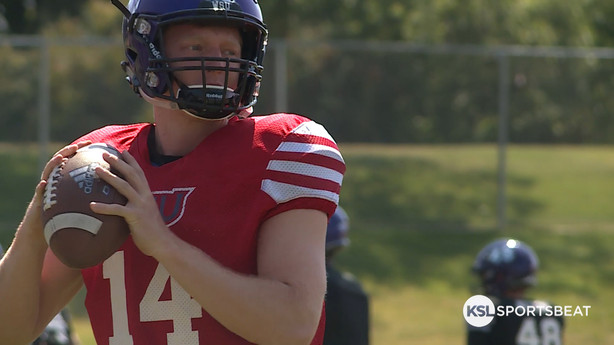 Weber State was picked No. 8 nationally in the STATS FCS Preseason Top 25, the program's highest preseason ranking ever — one higher than the 2009 class.
It's just the fifth preseason ranking for the Wildcats, who were picked second by Big Sky coaches and media at the league's annual media days last month. Big Sky title favorite Eastern Washington was selected ninth, while Montana was 24th and Southern Utah received votes.
Defending national champion North Dakota State was the STATS FCS preseason favorite, followed by James Madison, South Dakota State and Sam Houston State.
"There are high expectations that we hold for ourselves," said Hill, who is 26-23 in four seasons with the Wildcats. "I don't want to compare us to an Alabama or Ohio State. But those teams know going into the season that they can't lose more than one game and get into the playoffs. It's not an expectation as much as a reality — you can't lose more than one game, and we are in the same boat.
"It's not about beating last year's team or finishing higher; it's about getting to where we want to be, and that's finishing as one of those top 18 teams in the country. You just can't lose more than once."
On the field, the Wildcats have plenty to replace.
Quarterback Stefan Cantwell is gone, but Weber State will lean on five returning All-Americans and 10 players who earned All-Big Sky honors in 2017, including fullback Brady May, offensive lineman Iosua Opeta and wide receiver/kick returner Rashid Shaheed.
To replace Cantwell, Weber State has brought in former Boise State quarterback Jake Constantine, a redshirt sophomore who played one season at Ventura College and completed 68 percent of his passes for 2,385 yards and 28 touchdowns.
Also competing to be the starting signal caller are redshirt freshman Kaden Jenks, true freshman Kylan Weisser, redshirt freshman Zach Hymas, senior Rathen Ricedorff and former Lone Peak quarterback Braden Miles.
In other words, it's an open competition that Hill hopes to have settled before the season opener Aug. 30 at Utah.
"We still have a couple of guys battling," he said. "Some are ahead of others, but I want to see how they pan out."
Perhaps the biggest losses, though, were on Hill's staff. Former offensive coordinator Fesi Sitake took the wide receiver coaching job at BYU, and former BYU defensive back Preston Hadley returned to his alma mater to join Kalani Sitake's staff prior to spring ball.
"Can you believe BYU? Kalani keeps taking all my coaches," Hill joked. "But I'm happy for BYU; they got two great coaches in Preston Hadley and Fesi Sitake. Those guys did a great job for me, and I'm excited to watch them coach down there."
No matter the coaches, no matter the players, the Wildcats will keep their high expectations.
And what better way to open a season of expectations than with an opener on the road against the head coach's alma mater.
You ready, Jay?
"Not yet, but we will be," Hill quipped. "Camp's been good so far, and we're getting better. It's a big opportunity for us in the first game, and we're excited."
×
Photos
Related Stories