This archived news story is available only for your personal, non-commercial use. Information in the story may be outdated or superseded by additional information. Reading or replaying the story in its archived form does not constitute a republication of the story.
SPANISH FORK — At just 24 years old, Brody Lambert was diagnosed with advanced heart failure.
"Our oldest was 4 months old and I just got a full-time job. We were just starting life," he said.
Lambert's condition changed reality as he knew it.
"You're limited on what you can do. It's hard to do simple things like mow the lawn or work all day," he said. Lambert used to run sprints, but soon walking around the block became a challenge.
Over time, Lambert's condition grew even worse and his wife became very fearful.
Brody's wife had the thought, "Am I gonna be here with these kids, raising them by myself?"
Doctors said his heart function was down to 10 percent. "They were actually surprised I walked in the door," he said.
Lambert first had open heart surgery when doctors implanted a left ventricular assist device, or LVAD, in his chest — a device to help his heart pump blood.
Brody Lambert wore a big battery pack around his waist constantly making it difficult to shower and get dressed. Every night, he plugged himself into the wall so the device wouldn't fail on him.
In the meantime, Lambert was on a wait list for a new heart. Eighteen months later, he finally got the phone call.
"You're excited. You're nervous. You're scared!" he described.
On March 1, 2016, Lambert got a new heart. "I could really hear it pounding. You could feel it in your chest, but in your ears ... that was pretty cool," he said.
Today, Lambert is pushing new limits. He's competing in the Transplant Games of America on team Utah/Idaho in basketball, volleyball and track.
Intermountain Healthcare's Dr. Kia Afshar encourages his patients to be active after transplant surgery. He doesn't restrict his patients in what they can do.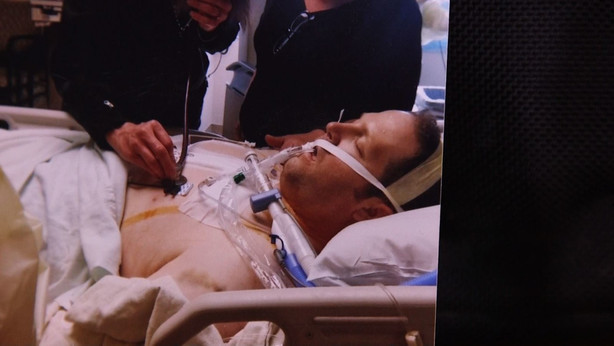 "We tell them they can do what their body tells them they can do," he said.
Afshar said it's rewarding to watch his patients success. "They were dying within months and years (and) now doing normal activities with a big smile on their face," he said.
Lambert said he is most excited to meet fellow transplants at the games. "It's just to kind of celebrate being alive and be physical and active," he described.
Afshar said there is always a need for more organ donors in Utah. He said there are currently more people in need of a donation than organs available to potential transplants.
Opening ceremonies of Transplant Games of America start Friday night at Smith's Ballpark.
×
Photos
Related Stories