This archived news story is available only for your personal, non-commercial use. Information in the story may be outdated or superseded by additional information. Reading or replaying the story in its archived form does not constitute a republication of the story.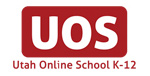 This story is sponsored by Utah Online School.
There are myriad reasons parents are concerned about their child's education. Fortunately, in this increasingly digital world, educational opportunities are easier to obtain than ever before.
If you have elementary or middle school-aged children, enrolling them in online classes might be the best option for an educational experience most suited for their needs. In Utah, students and parents have a wide selection of publicly funded online courses – meaning your child can take a variety of online classes for free.
And if the price tag isn't enough, here are five other reasons why online classes might make sense for your K-8 student.
Freedom to choose from a variety of courses
Imagine if you could go back in time and choose exactly what classes you wanted to take in elementary school instead of being required to take the same classes as everyone else. One of the benefits of online classes is that students can do just that.
At Utah Online School, students can enroll in a variety of classes ranging from math and science to music, to world languages and computer programming, among others. Language classes use Rosetta Stone (free) and allow students to proceed at their own pace.
Not only will the freedom to choose their courses most likely get them more excited about learning, but a study conducted by researchers at Oregon State University found that teaching children decision-making skills early in life can have social and academic benefits in adolescence as well.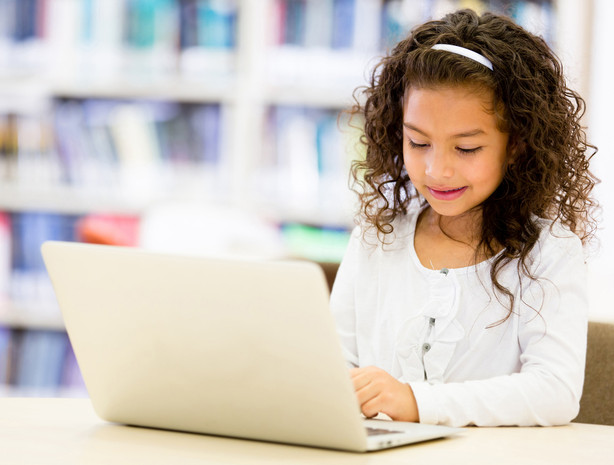 Learning at a comfortable pace
It should come as no surprise that children don't all learn at the same pace. Whether your child zips through his or her schoolwork or prefers to take it slowly, another benefit of online courses is that "students have the opportunity to move at their own pace and complete courses when the concepts are mastered," says Laura Belnap, director of Utah Online School.
Students can choose either a full-time or a part-time course load, which can be beneficial for those who have a busy extracurricular schedule.
Part of a traditional school district
Since full-time and part-time enrollment is offered, many students choose to take online courses in addition to attending a traditional brick-and-mortar school. For some, it's the best of both worlds.
Support from parents and qualified teachers
Though online classes provide students with an opportunity to take learning into their hands, they won't be left solely to their devices. Aside from parental support, students have help from certified teachers who offer personalized lessons to meet the needs of each child.
6th-8th graders may earn high school credit
It's true! Students in grades 6-8 can take PE, health and other classes and earn credits that count toward high school graduation. That means they can free up their schedule for AP classes or even early graduation from high school.
School activities throughout the state
If you think online courses would limit your child's social interactions, think again. In addition to the online aspect, many schools offer field trips and other interactive activities throughout the state to help children engage in the learning process while socializing with other students.
If you're curious as to whether your child may benefit from online classes, visit Utah Online School today to learn more about the programs available. With more than 50 staff and faculty members serving more than 3,000 students, Utah Online School is committed to providing quality educational services that encourage the personal progress of each student.
×