This archived news story is available only for your personal, non-commercial use. Information in the story may be outdated or superseded by additional information. Reading or replaying the story in its archived form does not constitute a republication of the story.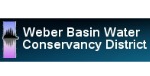 This story is sponsored by Weber Basin Water Conservancy District.
If there is anything Utahns love in the summer, it's a lush, green lawn to call their own. However, this isn't without a caution. Utah's climate is dry — statistically the second-driest state in the nation according to the Utah Foundation. Utah is also consistently in the top three highest water consumers in the nation, and with 73 percent of that water being used on irrigation, proactive conservation can effectively happen, starting in your yard.
Don't know where to start? Here are five tips to help you out.
Do a water audit for your lawn
Because many Utahns unknowingly inefficiently water their lawns, you can't save what you don't know. There are a few ways you can do this, like a "catch cup" test, or you can have the folks from your water provider come and do a personalized analysis of your water usage and lawn needs.
Slow the Flow offers such an analysis and describes the audit as evaluating "the efficiency of your automated sprinkler irrigation system. Trained evaluators will perform the Water Check at your home, business or institution and will provide you with a customized irrigation schedule. Soil type, grass root depth, sprinkler distribution uniformity and water pressure will also be evaluated."
The best part is, it's free and only takes an hour. Want to schedule an appointment? Visit here for the registration form.
Invest in a smart sprinkler controller
The smart sprinkler controller has been one of the best advances in the home automation industry. While the upfront cost might be a little pricey, many homeowners are finding that having an automatic rain-shutoff device or smart controller is a price they can't afford not to pay.
The National Association of Landscape Professionals suggests having a smart controller can improve your water efficiency up to 40 percent by helping you know how much to water and when to water, depending on the weather and soil saturation. If you find yourself with a higher-than-you-would-like water bill each summer, a smart controller would pay for itself in a few years.
Best of all, if you install a smart controller you can quaily for a rebate of up to $150 toward the cost. Click here for more information.
Hand-water dry spots
It seems thousands of dollars can be spent on the best irrigation system for your yard and yet there can still be dry spots. In these instances, the Weber Basin Water Conservancy District and Division of Water Resources Conservation Program suggest that increasing the time watering is not the solution. Hand-watering the dry spots should compensate for any inefficiency in your system, if it is working properly and there are no other issues beneath the soil.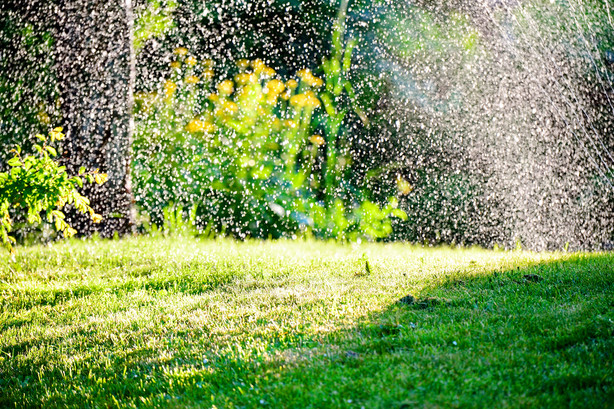 In addition, not all brown spots in your lawn are caused by lack of water. "If you have irregularly shaped brown spots, the symptoms are most severe in late summer, and section of dead turf can be pulled up easily, the problem is probably grubs," says the Division of Water Resources Conservation Project. "They feed on your turf's root system and kill it."
If you question what is causing your turf problem, contact your USU Extension county office or a local nursery professional to have them come out and check a sample of your turf.
Water during the right time
It's always mystifying to see a home or business watering their lawn during the hottest part of the day. If you care about Utah's most precious resource, consider the following tips from Utah's Division of Water Resources:
Avoid watering your landscape during the hottest hours of the day (10-6 p.m.) to decrease evaporation.
Water your landscape in cycles by reducing the time on your timer and using multiple start times spaced one hour apart. This allows the water to soak into the soil and avoids runoff.
Water your lawn only when it needs it. If you leave footprints on the grass, it is usually time to water.
Turn your sprinkler system off during or after a rainstorm and leave it off until the plants need to be watered again.
A lot of water can be saved simply by being wise on how and when to water.
Check sprinkler heads and hoses
This one may sound almost too simple, but according to the United States Environmental Protection Agency, easy-fix problems such as leaky hoses or faucets are costing homeowners about 10 percent more per month than they should, which translates to thousands of gallons of water per month wasted. Be sure to periodically check your sprinkler heads for clogs, or if they have been broken or tilted during mowing. Doing these simple maintenance items can save water and money.
×