SALT LAKE CITY — Justin Bibbins passed by the Zions Bank Basketball Campus several times during his graduate transfer year at the University of Utah.
But being back in the valley, inside the facility and working out with the Utah Jazz was a surreal experience.
"You can't miss an opportunity like that," Bibbins said after Sunday's workout. "They call, and I'm here. I'm happy to always be back in Utah."
Bibbins isn't projected to be a draft pick by the major recruiting services, but he'll play professionally — somewhere.
Sunday's workout alongside Purdue's Vince Edwards, Marshall's Ajdin Penava and foreign prospects William McDowell-White (Australia) and Amine Noua (France) was a chance for him to learn from NBA professionals and get his name out there for someone to give him a shot.
"I was always confident in myself," Bibbins added. "I knew I could play, that's why I made the move (from Long Beach State). I put in the hard work and it showed out there."
Bibbins averaged 14.8 points and 4.7 assists per game in his lone season with the Utes, moving to Salt Lake City after three standout seasons at Long Beach State. He also paced the team in a run to the NIT championship game after falling short of the NCAA Tournament.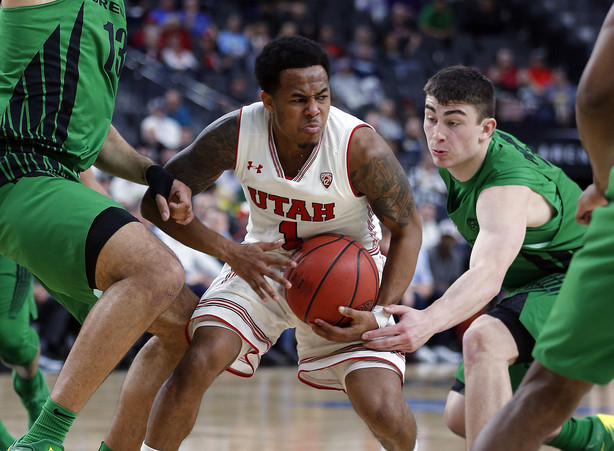 But at 5-foot-8 and 150 pounds, there are physical limitations to his game, Utah Jazz vice president of player personnel Walt Perrin said.
"He played well, shot the ball well," Perrin said. "But his size is going to be something that's against this."
×