This archived news story is available only for your personal, non-commercial use. Information in the story may be outdated or superseded by additional information. Reading or replaying the story in its archived form does not constitute a republication of the story.
Although summer provides plenty of opportunities to take vacations or explore new hobbies, it's also a time emergency room visits go up, anywhere between 20 and 50 percent, according to data from the Centers for Disease Control and Prevention.
With the extra time people tend to spend outdoors and adventuring, adults and children alike are more prone to accidents, illness and injury. Here are some common reasons for Utah emergency room visits during the summer months, in random order.
Dehydration and heat-related illness
It's hot during the summer, but many people assume their activity level can stay the same without added water intake. This is dangerous, since being outside in the heat demands more water consumption and usually results in mild symptoms of heat exhaustion and heatstroke. Don't overexert yourself during the hot summer days: Pack plenty of water, and avoid being outside during the hottest part of the day (usually between 2 and 4 p.m.).
Burns
Too much exposure to the sun can result in second-degree burns that can be extremely painful. Always apply a high-SPF sunscreen to yourself and children you care for. Remember, only one application isn't enough — you must reapply every few hours to avoid sunburn. Wearing longer sleeves and pants never hurt anyone, and a hat can also go a long way.
Summer burns also occur from barbecues, campfires and even fireworks. Make sure and take extra precautions around any kind of flame or heat source.
Insect bites
Spiders and ants may be more active in warm weather, but the largest concerns remain ticks and mosquitoes. According to many sources, including The New York Times, this summer is again supposed to have a high tick population and, as a result, many people may experience tick bites and the infections they cause, including Lyme disease.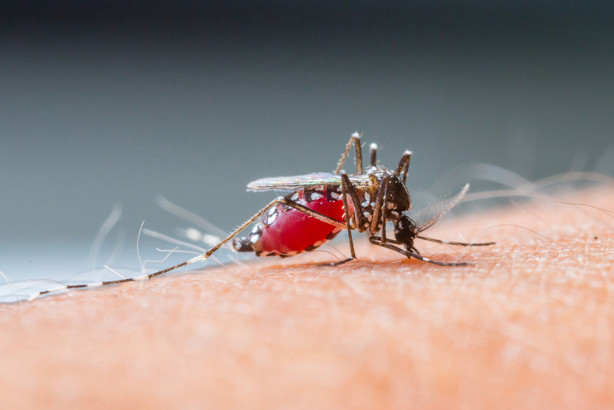 If you're camping or in the wilderness, wear clothing that covers your skin, along with insect repellent. Make sure to check yourself for ticks or bites after your excursions to prevent any unknown hitchhikers. The Utah Department of Health reports both West Nile and Zika viruses are present in Utah, so use bug repellant whenever possible.
Drowning and water-related injuries
The second highest cause of accidental death in children under 4 is drowning. And most children end up drowning in a pool — not a natural body of water. Do all you can to keep a close eye on small children by having a designated adult monitor water play. Ensure that no diving occurs in shallow areas of the pool, and encourage divers to be mindful to look before they leap. It's also important to keep in mind that most recreational water can carry bacteria that will make you sick, according to sfgate.com, so be choosy about where you swim.
Foodborne illnesses
It's difficult to keep large amounts of food safe when you're outside or have a lot going on. The U.S. Department of Agriculture reports summer's higher temps provide ideal conditions for bacterial growth.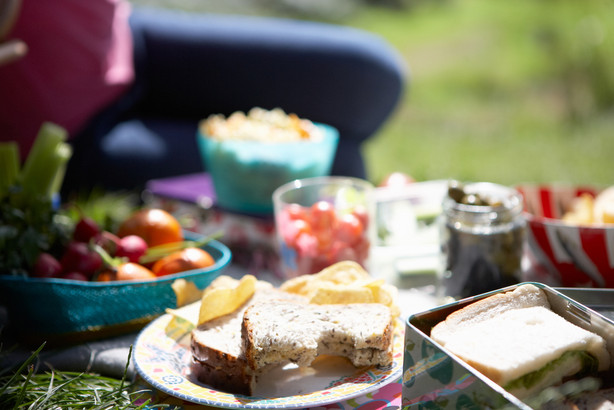 Neighborhood cookouts and family barbecues can be a blast until people get sick hours after. Potato salad is a particular offender when it comes to food poisoning and foodborne illness.
To avoid any food problems, wash hands thoroughly before preparing and consuming food. Keep food at the proper temperature, and make sure to wash produce well before serving it. Try putting perishable foods back in the fridge until the next wave of hunger comes, at which point you can bring the food out again. Gastroenteritis isn't something you want on your summer experience list.
Sports injuries
Participation rates jump in summer with people playing golf, baseball, soccer, football, tennis, lacrosse and more. Contact sports present the perfect opportunity for injuries, but they don't have to be risky if you take proper precautions. Wear protective gear when necessary, and consider playing touch football instead of tackle. A proper pair of athletic shoes will also prevent the most common foot injuries, such as sprained ankles and broken toes. Remember to take it easy while playing any sport, especially if you don't regularly exercise.
Bicycle accidents
More than 45,000 people show up in U.S. emergency rooms each year after bicycle accidents, according to information from the National Highway Traffic Safety Administration. That makes riding a bike among the most dangerous summertime activities for children and adults. Do your best to keep children safe and encourage everyone to wear knee and elbow pads, along with a helmet, while biking, rollerblading or using scooters.
Other injuries
From ATV crashes and dirt-bike wrecks to lawn mower mishaps and simple falls, increased summer activity levels raise the possibility of accidents.
Summer fun will end quickly if you or someone close to you gets a sprained ankle or broken bone, so scout the area before attempting anything. And, when in doubt, avoid risky ventures altogether. To read more about prioritizing your health this summer, visit Steward Health Care today.
×