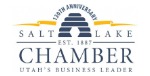 This story is sponsored by Salt Lake Chamber. The Chamber stands as the voice of business, supports its members' success and champions community prosperity.
Celebrate the arrival of the first pioneer settlers to the Salt Lake Valley by attending one of the following events.
1. Days of '47 Rodeo
Dust off those cowboy boots for the Days of '47 Cowboy Games & Rodeo, one of Utah's longest-standing traditions. Only the best athletes will compete; testing their skills in bull riding, barrel racing, steer wrestling and more. Semi-finals take place July 19-21, 23, culminating with the Gold Medal Round on July 24.
As if the games weren't action-packed enough, there are plenty of other things planned during the rodeo. From live music and dancing, to family fun in the Frontier Fun Zone and finger-licking BBQ, there really is something for everyone.
2. Pioneers of Progress
Help honor those who perpetuate the pioneer spirit at the Pioneers of Progress Awards Gala on July 12. The awards honor those who continue "Utah's rich heritage of vision, industry, integrity, sacrifice and courage." Honorees are selected in the following categories: Science and Technology, Business and Enterprise, Education, Health and Humanitarian Assistance, Historic and Creative Arts, Sportsmanship and Athletics, and Posthumous Legacy.
This year's honorees are: Noelle E. Cockett, Utah State University; Spencer F. Eccles; Fred Esplin, Utah Education Network; Mark and Sally Dietlein, Hale Centre Theatre; Jeff Robbins, Utah Sports Commission; and Scott W. Loveless.
Learn more about the honorees here.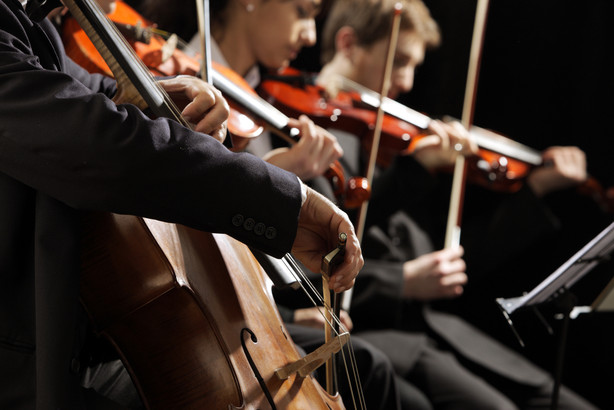 3. Pops Concert
Music fans will want to mark off July 13 and 14 for the Days of '47 Pops Concert. The Choral Arts Society of Utah and West Valley Symphony of Utah will be performing two nights full of Broadway melodies and patriotic favorites, with featured guest artist Joshua Creek. This is one Days of '47 tradition you won't want to miss. The event is free, but tickets are required.
4. Deseret News Marathon
Work up a sweat this Pioneer Day at the Deseret News Marathon. Since 1970, speed queens, roadrunners and weekend warriors have been following the path of Utah's pioneers when they first entered the valley. The marathon is the oldest road race in Utah and fourth oldest marathon west of the continental divide. The marathon begins at the top of Big Mountain above Emigration Canyon, descending a 3,200-foot total elevation drop, and finishes along the Days of '47 parade route. If 26.2 miles sounds like too much for you, run the half-marathon, 10k or 5k instead.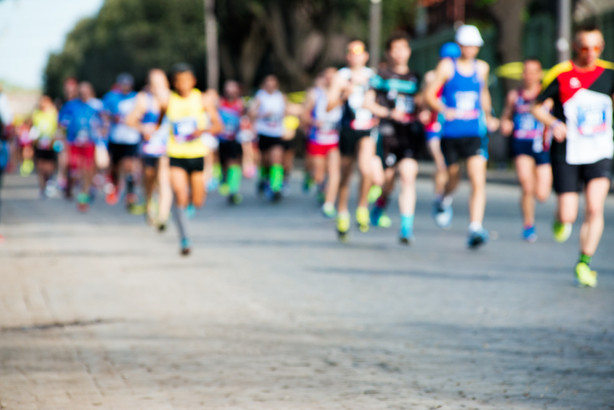 5. First Encampment Hike
Walk in the footsteps of Utah's first pioneers. Now in its 14th year, this five-mile commemorative hike begins at Donner Park and ends at the First Encampment Park, near the site where the pioneers camped in the Salt Lake Valley. On the hike, learn about pioneer life and important points of interest to Utah's first settlers. To add to the festivities, participants are encouraged to bring an American flag, wear a name tag or dress in period costume to honor a pioneer.
After the hike, take a tour of the Wilford Woodruff Farmhouse or enjoy an authentic pioneer breakfast of buckwheat pancakes and old-fashioned bacon for $3/plate.
Learn more about the event here.
6. Float Preview Party
Meet the creators and technicians behind the fantastical Days of '47 Parade floats July 16-17 at the Mountain America Expo Center. From sequins and framework, to ribbon and foam core, get an up-close look at how it all comes together during the Float Preview Party. After marveling at the intricate designs, don't forget to vote for your favorite float to be honored during the Days of '47 Parade. Your family can also enjoy other activities and entertainment, including snapping a photo with the Days of '47 Royalty.
7. Days of '47 Parade
You may have been to parades before, but none quite like this. Colorful floats, marching bands, horses, clowns and more await you at this year's Days of '47 Parade. First timer? Be aware, many parade enthusiasts camp out on the streets the night before to secure the best views, so arrive early to make sure you don't miss any of the action. The parade starts at State Street and South Temple and ends at Liberty Park.
×