Estimated read time: 3-4 minutes
This archived news story is available only for your personal, non-commercial use. Information in the story may be outdated or superseded by additional information. Reading or replaying the story in its archived form does not constitute a republication of the story.
The average American spends 70 hours a year doing yard work, according to the American Time Use Survey — and that's just the average. If you exclude Americans who don't have a yard or don't maintain their yard, the number jumps significantly.
Even at 70 hours, a lot could be accomplished in the time Americans spend mowing lawns that have to be mowed again and pulling weeds that grow right back. But according to a new approach to landscaping for Utah called Localscapes, yard work may not have to be such a time suck.
Localscapes was created by a team of Utah experts in landscape design, horticulture and water-efficiency and was designed to overcome common landscaping problems and barriers, including annoying yard maintenance. Here are a few suggestions from the Localscapes method that can help you reduce landscape maintenance and create a yard that works, not more yard work.
Only put grass where it's used for recreation
Are there areas of your lawn where you only walk when it's time to mow? That's probably a good indicator there is a better use for that space. Start by removing lawn from areas where it doesn't serve a functional purpose (think side yards and park strips). Remaining lawn should be grouped together in a central open shape. With this design, all your lawn is available for recreational use with only a single edge to trim and maintain.
Forget about mowing around swing sets and edging oddly-shaped or positioned lawn areas. Mowing can become quick, easy, and efficient. Don't want lawn at all? A simple ground-cover or rock can take the place of your central open shape.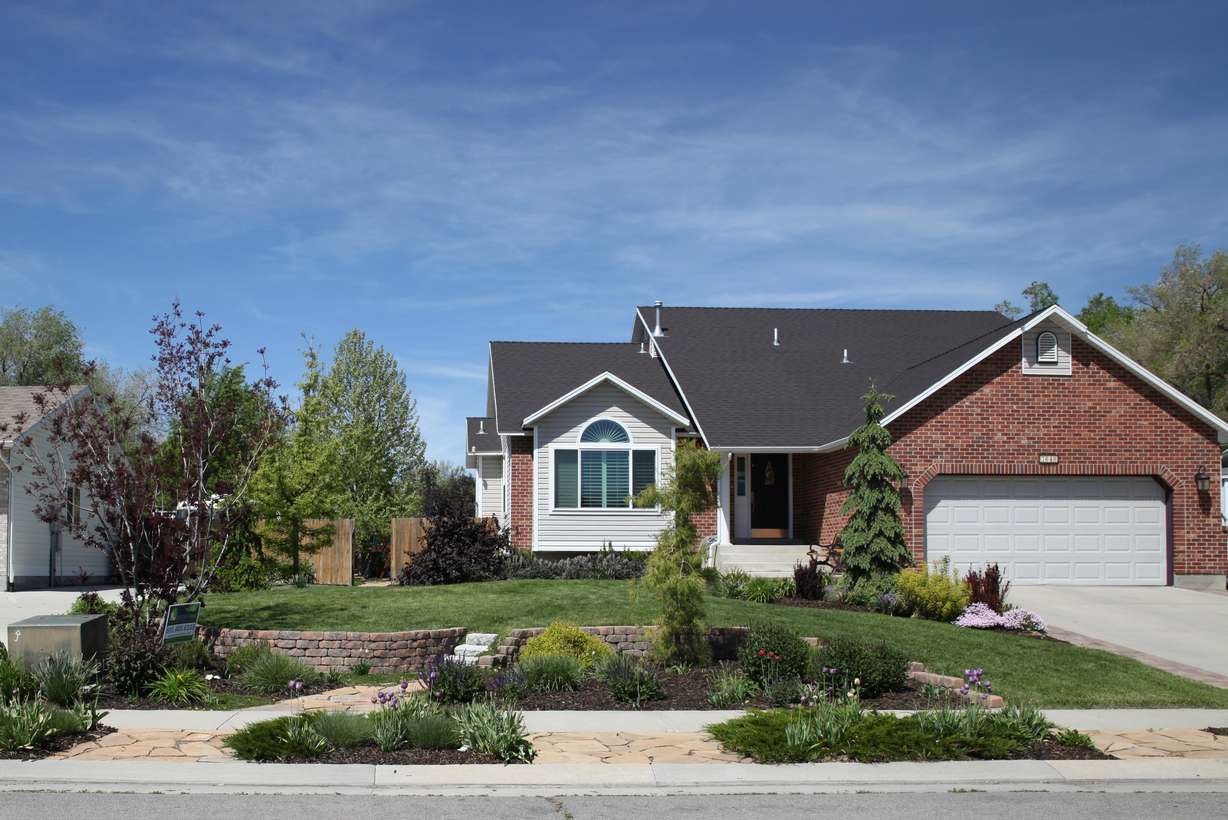 Drip irrigate planting beds and use mulch
Weeds are the bane of nearly every home landscape and can consume your Saturday. Fortunately, good landscape design can help keep this problem under control. One of the best things you can do to prevent weed growth is to stop watering your weeds.
Instead of overhead spray, use drip irrigation in your planting beds. This allows you to water only the plants you wish to keep. You will reduce weeds and conserve water! Mulch is another ally in your fight against weeds. Spreading a 2-4-inch layer of mulch can help keep weeds out and soil moisture in.
Create "no maintenance" areas
Gathering areas like patios and gazebos or activity zones like playsets, fire pits, sheds, and trampolines can all add value to your yard while decreasing yard work — just remember to place them outside of your lawn area. Instead of putting your activity zones or gathering areas on lawn, try a ground cover, mulch, bark chips, or gravel. Without plants or lawn, these areas will require no water and virtually no maintenance.
We all only have 24 hours in a day and no one wants to spend that time on menial yard maintenance. To get more ideas for reducing your landscape maintenance or to learn about the Localscapes approach to landscaping, visit localscapes.com. Classes are now available statewide!
×