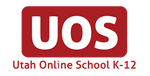 This story is sponsored by Utah Online School.
Think summer school is just for the struggling student? Think again. More and more are signing up for summer online school as a proactive choice, not because of a need to catch up.
Here are 10 reasons summer school can benefit your student.
Work toward early graduation
Students get a jumpstart on their careers by graduating early. Recognizing this, approximately 50 percent of states allow students to complete high school early, reports USA Today.
Online summer classes allow students to start doing what they are passionate about sooner and avoid filling their time with activities or studies that are of no interest. Competitive job markets today require more and more schooling. Trimming off some of the time spent in high school allows students to direct more time in higher-level educational pursuits.
Have a reduced school year schedule
Academic pressures are real. Striving for that perfect 4.0 that some colleges require can put tremendous stress on today's teens. Close to 40 percent of parents say their high-schooler is dealing with stress from school, according to a new NPR poll from the Robert Wood Johnson Foundation and the Harvard School of Public Health.
Teens can alleviate some of that stress by enrolling in a summer class online. Lightening the school schedule during the school year can make a huge impact on how your student handles their commitments.
Lessen school load for sports seasons, drama, music, etc
A well-rounded education involves more than just book work. The 21st-century teen has other interests and responsibilities that support his or her goals for success. Online summer classes allow students to lighten their schedule, freeing them up to develop other talents and skills.
Have a student who is committed to a certain sport or instrument? Taking summer classes online can allow your student more time for extracurricular activities during the regular school year.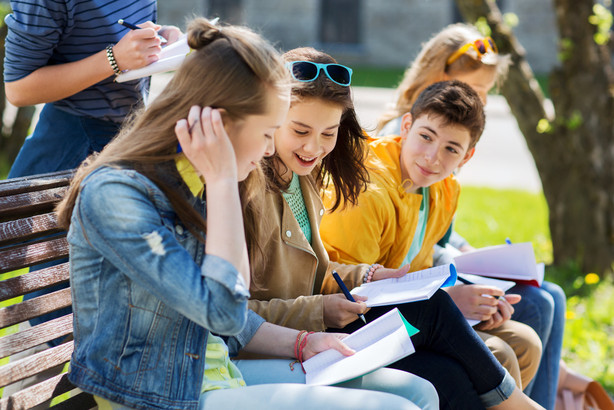 Avoid the summer slump
The summer slump, or summer slide, is a significant concern for educators around the globe. Some reports demonstrate that students potentially lose two to three months of academic progress when they aren't actively learning over the summer break, according to PBS.org.
Students, and parents of students, can help reduce and reverse the summer slump by keeping youths engaged in the learning process while school is out.
Worried you don't have the budget for online summer courses? What if your student could have access to online public school courses for free? Utah Online School offers just that. Students can choose from a range of high school courses at no extra cost. It doesn't get better than that.
More time to focus on difficult courses, concurrent enrollment, AP, honors, etc.
Elective courses taken over the summer can be fun and engaging. Another added perk? They free up school schedules during the regular school year for the more challenging courses required for college readiness and graduation.
Students spread too thin during a regular semester can suffer burnout and fail to achieve their academic goals in their more difficult classes. A lighter class load during the school year means there is more time to dedicate to more rigorous classes.
Make room for more elective courses
Elective courses can get a bad wrap from the onset because even the name elective implies that they are optional in nature. However, elective courses are a vital part of the educational experience.
Students can tackle a traditional class over the summer allowing them to add more elective courses during the regular school year. Not only will this help them balance out a tough load, but it will also help them discover other hidden strengths and interests.
"Electives classes reveal the skill sets of some students that might not be obvious in their other classes, helping them see their strengths and affording them opportunities to be of value to their classmates," says National Board certified teacher and author, Ernie Rambo, in an EdWeek.org publication.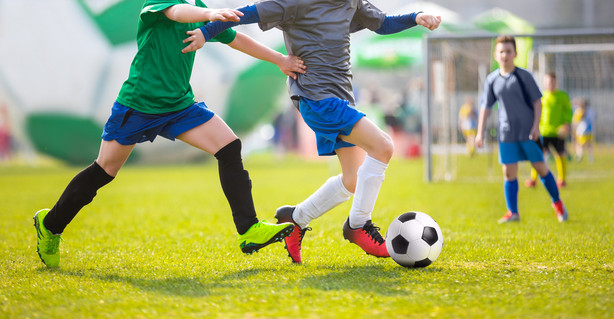 Use hours from summer sports camps toward PE activity logs
Have a student that is involved in summer swimming, tennis or other physical activities? Did you know they could be earning high school credit for that? Online physical education classes allow students to apply their summer physical activity in exchange for school credit.
Improve your ACT score with UOS Free ACT Prep
High school is foundational for success in college and graduate-level programs, but some high schoolers aren't ready for those pivotal college entrance exams. Only 27 percent of the Class of 2017 ACT test takers achieved the necessary scores for college success in all four sections, according to Forbes.com.
Avoid being part of the 27 percent by enrolling in an online ACT prep course. Worried that you can't afford one? Utah Online School offers a free ACT prep course students can take advantage of. The convenience of an online course also allows students to work on the course when they have the time. Another added benefit, students receive 0.50 high school credit for taking the course.
Create a summer learning group with friends
The richness of life comes both from learning and from connections with others. Summer school keeps connections alive between fellow students as they form learning groups and work together toward their academic goals.
A summer elective, or a summer challenge course, is made more fun when you involve friends in the learning process to help support and provide accountability. Building on common interests can strengthen bonds while making lifelong memories.
Expand learning in areas like piano lab, guitar, photography, keyboarding, astronomy and more
Today's generation is not only tech savvy but digitally gifted as well. Innovative technology gives students interactive, higher-level learning like never before. Summer classes online give students an in-class experience from the comfort and convenience of their homes.
Utah Online School offers dozens of classes to choose from that are fully accredited through AdvancED. Want to learn how to play the ukulele? Yes, they even have a class for that — and it's free.
Do something cool with your summer this year! Join the 50,000 Utah students earning high school credit — on their terms — with the flexible offerings of online school. Summer school at Utah Online School begins June 4 and enrollment closes on June 8.
×