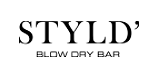 This story is sponsored by STYLD' Blow Dry Bar.
While it's true that beauty is only skin deep, there's something about a good hair day that can really boost your confidence. Whether you have straight, curly, coarse, smooth or unruly hair, here are some tips for getting your locks to behave the way you want.
Get a style that lasts a while
Do you often feel like hair maintenance is taking years off your life? While some lucky people can simply jump out of the shower and towel dry their hair into perfection, others take extra time — even hours — to feel prepared for the day. Rather than repeat this process on a daily basis, why not choose a style that lasts?
A professional blow-out may be just the thing you need to set your hair in place for several days. Blow-dry bars such as Styld' can take care of all of your hair needs, and the best part is you get to sit back and relax while someone else does all of the work.
Shampoo and condition correctly
Odds are you have been washing your hair for years, so you may think you've got the process down, but there's more to shampooing and conditioning than just rinsing, lathering and repeating.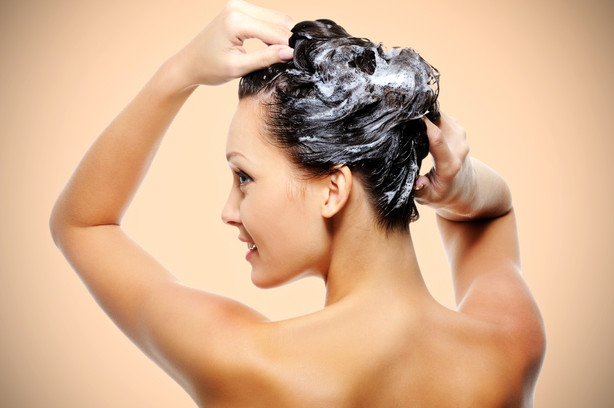 According to a study released by the International Journal of Trichology, the proper method of shampooing is to rub your entire scalp from front to back with small amounts of shampoo. Applying it only to the top of the head and working the hair upward will lead to hair friction and tangling. Unlike shampoo, conditioners should avoid the scalp entirely and should be applied to the length of the hair.
If you opt for a leave-in conditioner after washing your hair, be sure to thoroughly rinse and towel dry your hair first before applying it.
Turn down the heat
If you want to grow healthy hair that's less prone to frizz and tangles, the secret may be to re-examine your everyday routine. If you're used to cranking up the heat on your curling iron and blow-drying your hair every day, you may want to consider toning it down.
The American Academy of Dermatology recommends using the lowest temperature settings on all heat tools for as little time as possible. Air dry as often as possible, but if a quick blow dry is required, be sure to hold the dryer at least 6 inches away from your scalp to avoid damaging the hair cuticles.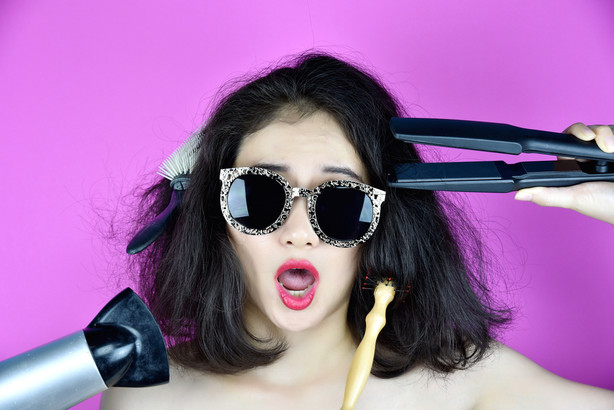 Try a natural remedy
If you need to do a little damage control, livestrong.com suggests using natural products such as honey and olive oil to bring back a bit of moisture to your locks. Mixing the two together and allowing it to sit on your scalp for 20 minutes will help treat dry, frizzy hair.
For a more protein-rich hair mask, you might consider adding egg yolks or avocados to this tasty treatment. Just don't eat it.
Sleep on silk
The term "bedhead" probably derived from someone who was used to sleeping on abrasive cotton pillowcases. While cotton can build up static and lead to breakage and tangles, silk or satin fabrics allow your hair to rest on a sleek, smooth surface. So do yourself a favor and invest in some silky smooth pillowcases.
Sometimes the best thing you can do for your hair is to treat yourself to some pampering by professionals. Styld' Blow Dry Bar offers a variety of services to get you looking and feeling your best. Book an appointment today.
×