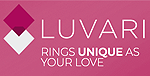 This story is sponsored by Luvari.
When it comes to millennials and marriage, they want simpler, less expensive options for buying wedding rings and they are finding them online. The latest trends for engagement-ring shopping show that up to 92 percent of millennials browse diamonds online before purchasing, according to the 2016 De Beers Diamond Insight Report.
Why the shift to online browsing and purchasing? It's not just convenience. Online diamond retailers offer more engagement ring options at a fraction of the price — up to 50 percent less than traditional stores, according to The New York Times.
One local Utah company recognized the need for change with the traditional wedding jewelry business model and set to revolutionize how things were done.
CEO McKay Crowley applied Luvari's 22 years of experience to offer shoppers an online buying experience that allows them flexibility, creativity and frugality without the pressure of a commissioned sales rep in the room.
With innovative technology, cutting-edge 3D-printing technologies, expert goldsmiths and a leading-edge user interface, Luvari caters to the needs of the prospective groom and bride-to-be with expert precision. Their online process offers blissful shoppers rings at a lower cost and with more customizable options than regular jewelers.
What makes Luvari different for wedding bands and engagement rings? Their website slogan says it all: "Need a custom ring? You provide the dream, we'll provide the ring."
Engagement rings: You dream it; we make it
Making your dream ring a reality can be achieved in less than two weeks. The process is simple:
Send the company pictures, a description, a drawing, (whatever you have in mind) via text or email.
Luvari sends you a quote and works with you to get the price where you need it.
They create a design of your ring using state-of-the art technology and send it to you free of charge. (This process usually takes 24 to 36 hours. You may request any edits you desire until it looks just right.)
You make any modifications or additions from your phone or computer. (If adding diamonds, they send you 360-degree views of their inventory until you find the one that fits just right.)
You provide a 50 percent deposit or they set you up with financing and begin the final ring creation process. (This production process can take as little as four business days, but typically takes about five).
Luvari 3D prints your ring, casts it in your choice of metal, sets the stones and ships it to you complete with a lifetime warranty.
You get customized engagement rings from your mind to your finger with fun, ease and affordability.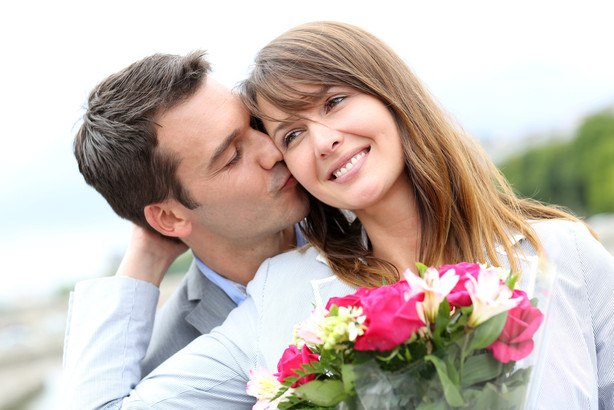 Wedding bands: 4 reasons to shop now
When it comes to purchasing a one-of-a-kind wedding band, it's not just the product, but the process that should influence vendor selection. Luvari provides:
Incredible savings
They custom-craft and hand-finish all their rings in-house, order by order. This process means they aren't required to keep as much inventory on hand. What does this mean for the buyer? It means the money they save gives them the freedom to offer quality products at a price buyers can smile about.
Limitless selection
Traditional merchants limit buyer selection to the inventory they have in stock. Made-to-order rings give buyers endless options. Metal choices include multiple grades and colors of gold, silver, platinum, titanium, palladium, tungsten and cobalt chrome. All rings in our online selection can be fully customized for the buyer.
Quick turnaround times
Custom-ring creation used to translate into heftier price tags and longer wait times for the consumer. Luvari can get you your ring within seven days. Their in-house shop facility houses state-of-the-art production and manufacturing equipment to help accelerate the design, manufacturing, finishing of jewelry in platinum, palladium, gold, titanium, tungsten and silver.
Detailed images
High-tech digital imagery transmits your ring for easy viewing online so you can view it at every angle, in a larger-than-life size. The same 3D file created for your ring rendering is used on their 3D printer so you can have the peace of mind that the ring you receive will look as good (or even better) than the rendering.
Don't be duped by the billion-dollar diamond-engagement industry
In 2012, American couples spent nearly $11 billion on diamond engagement and wedding jewelry according to The New York Times. Diamond rings with excessive dollar signs don't equate to quality, luxury or value. Take advantage of experienced online suppliers and ring discounts to better enjoy the buying process and the buying result for years to come.
With more than 40 years in the jewelry industry, Luvari has the experience you need to get the quality product you deserve at the price you can afford.
×