This archived news story is available only for your personal, non-commercial use. Information in the story may be outdated or superseded by additional information. Reading or replaying the story in its archived form does not constitute a republication of the story.
SALT LAKE CITY — To take advantage of Utah's current economic boom, economists say workers need to seize the moment to secure better paying jobs or raises at their current jobs.
"Things have changed, and now is especially the time to perhaps consider going for a promotion or looking for other work, or asking for that raise," said Carrie Mayne, the chief economist for Utah's Department of Workforce Services.
On Monday, KSL reported on how wage growth in the Beehive State, and across the country, has lagged in the nine years since the Great Recession, bucking the predictable pattern seen in past economic cycles. Recently, the data have shown that wages are increasing, but for some workers, it might take some extra work to secure a pay raise.
"It's beneficial for people to raise their career and move up that career ladder," Mayne explained, "and you need to time that correctly and now is the time to be doing that."
It's the tale of two salary forecasts in Utah, economists say. Industries like tech, healthcare and construction are experiencing healthy, increasing wages, while other fields, like service and retail, are seeing sluggish wage growth.
"It's a good time to go out and check out something different and see if it's for you," said Tara Saucedo, director of operations at medical device manufacturer Stryker.
Stryker participates in the "Invest in You Too" program that's sponsored by the Utah Department of Workforce Services. The program, which partners with Salt Lake Community College, helps single moms in poverty learn technical skills.
As the pool of available workers shrinks, Saucedo says companies are more willing to look at candidates that need additional training.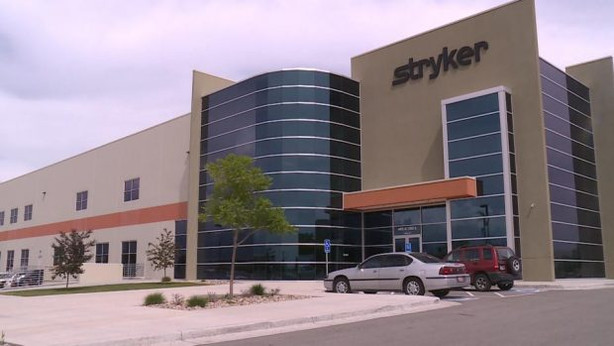 "We've tripled our workforce in the last three to five years and I expect that to continue to grow," Saucedo said. "We invest a lot in developing our talent once we do get them in the door, so it's really just a willingness just to come in and work hard."
"I do feel really lucky," said Stephanie Dietz, a recent graduate of the 13-week program who now works at Stryker. "This is probably the only job I've ever had that I actually get excited to go to work."
Dietz, 28, says she felt discouraged when she worked at a number of minimum wage jobs, including working at a cookie decorating store, the post office and an assisted living center.
"My kids are so young that it was hard to imagine going back to school," she said.
After only six months on the job at Stryker, Dietz's bosses say she excels at her work inspecting neurovascular devices for defects. She says having a career has had a positive impact on her two children.
From this week:
"It's really rewarding because my kids get to see me, their mother, succeeding and being able to provide for them," she said.
Dietz's decision to develop new skills is exactly what the Department of Workforce Services is encouraging Utah workers to do right now.
"We call this a job-seekers market," said Nate McDonald, assistant deputy and communications director at workforce services. "We have so many industries that are just booming and they are just seeking for people that are willing to work for them."
McDonald says finding a bigger paycheck doesn't always mean jumping to a different company. Workers who like their current job should first try talking with their boss about a raise and articulate their desire to grow professionally.
"A lot of times, it just starts with a conversation," McDonald said. "The worst thing you can do is stay silent."
Before speaking up, experts advise to do your homework and be ready to give examples of how you bring value to the company. Find out what others in your field are being paid and what the current salary trends are for your industry. Also, be willing to ask for career development training or to take on more responsibilities.
×
Photos
Related Stories