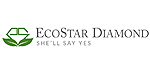 This story is sponsored by EcoStar Diamond.
When you start digging into the history of diamond mining and marketing, it's so full of intrigue and cover-ups it reads more like fiction than reality.
But the fact is that for the last century, the biggest diamond jewelers and miners have kept a stranglehold on the industry, hoping to prevent scientists from innovating in laboratory diamond production or from providing lower-cost engagement rings, according to a report from the Economist.
If you're thinking about buying a diamond engagement ring, take a look at what most jewelers don't want you to know about the history of diamonds and just how indistinguishable lab-cultivated diamonds are from the mined variety.
Marketing campaigns aim to make up your mind
Although most of us think of the connection between diamonds and love and marriage as part of an immemorial tradition, the link can actually be traced back fewer than 100 years, to a 20th-century marketing campaign by diamond mining giant De Beers Jewellers.
"The reason Americans buy diamonds for engagement rings and believe them to be valuable is because of marketing done by De Beers. It is not an ancient tradition," said Scott Selby, a marketing researcher quoted by Forbes.
In 1939, only a tenth of American brides received a diamond engagement ring, but after De Beers' massively successful efforts, the end of the century saw nearly 80 percent of couples opting for diamond engagement rings, according to the Economist.
"The result (of the campaign) was a unique industry, controlled by a single company that was both marketer and miner, a capital-intensive business built on an ephemeral link to love, its success due to strangled supply and inflated demand," continued the Economist.
This combination of forces made De Beers the go-to (and massively wealthy) world supplier of diamonds, but in the last few decades other producers have challenged its hold.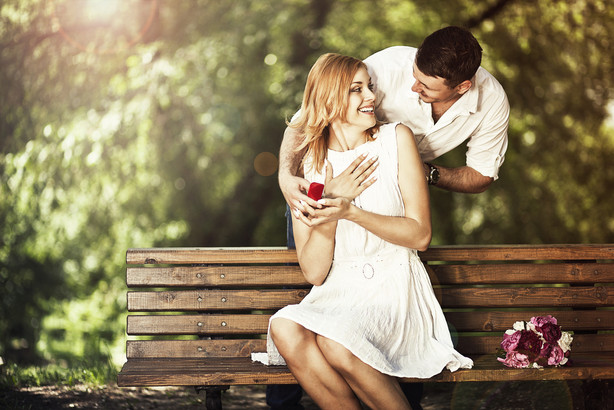 Lab-grown diamonds threaten traditional industry
Scientists have recently developed technology to grow diamonds and provide more cost-effective and ethically sourced diamonds to the conscious consumer.
"The traditional engagement ring-buying process was carefully developed to guide shoppers toward paying more than necessary," according to EcoStar Diamond. "Massive ad campaigns have tried to convince shoppers that they need a much more expensive diamond then they actually do."
The trend toward valuing diamonds cultivated in labs, which may attract millennials who want to steer clear of mined diamonds, could drive prices down and provide couples on a budget with a less-expensive option.
In the last couple of years, De Beers launched campaigns hoping to convince consumers that mined diamonds are better, according to the Centurion, but it's still steadily losing business to laboratory scientists.
The truth about man-made vs. mined diamonds
But what is a "real" diamond, anyway? What are manmade diamonds and how do they differ from the "real" gems?
The differences between lab-grown and mined diamonds are so minuscule that the Gemological Institute of America requires a battery of tests to decide if a diamond is manmade, including a spectrum analysis collected by advanced testing instrumentation and the examination of a fluorescence image.
Another interesting fact is that online wedding ring suppliers that use lab-grown diamonds often offer totally customizable and flexible design processes, which is further upending the diamond industry (and saving shoppers up to 50 percent on their diamond ring purchases).
"At traditional jewelers, you're limited to choosing from the stock on hand, but with custom, made-to-order rings, you can have any ring they see on the website, or if you have a photo, sketch, or have fallen in love with a design you saw, we can bring it to life and make it exclusively yours," according to EcoStar Diamond.
And although many shoppers worry about buying online or designing a ring, online jewelers offer high-quality images that show many angles in a render that is larger than life-size and even offer 3D-printed models you can physically check.

Choosing diamonds that offer big savings
If you're searching for a ring that will be special, won't break your bank account and will reflect your and your partner's values, looking at cultivated diamond producers can give you a better range of options.
"We're a third-generation manufacturer of lab-grown, value-friendly diamond engagement rings and have brought 3D printing to engagement ring and jewelry manufacturing," states EcoStar Diamond.
EcoStar Diamond can give you a free quote and will work with you until the design and price of your ring is in your comfort zone. To get a free ring rendering, contact EcoStar Diamond.
×